Guides
Instagram is testing system-wide dark mode support on Android in the recent Alpha build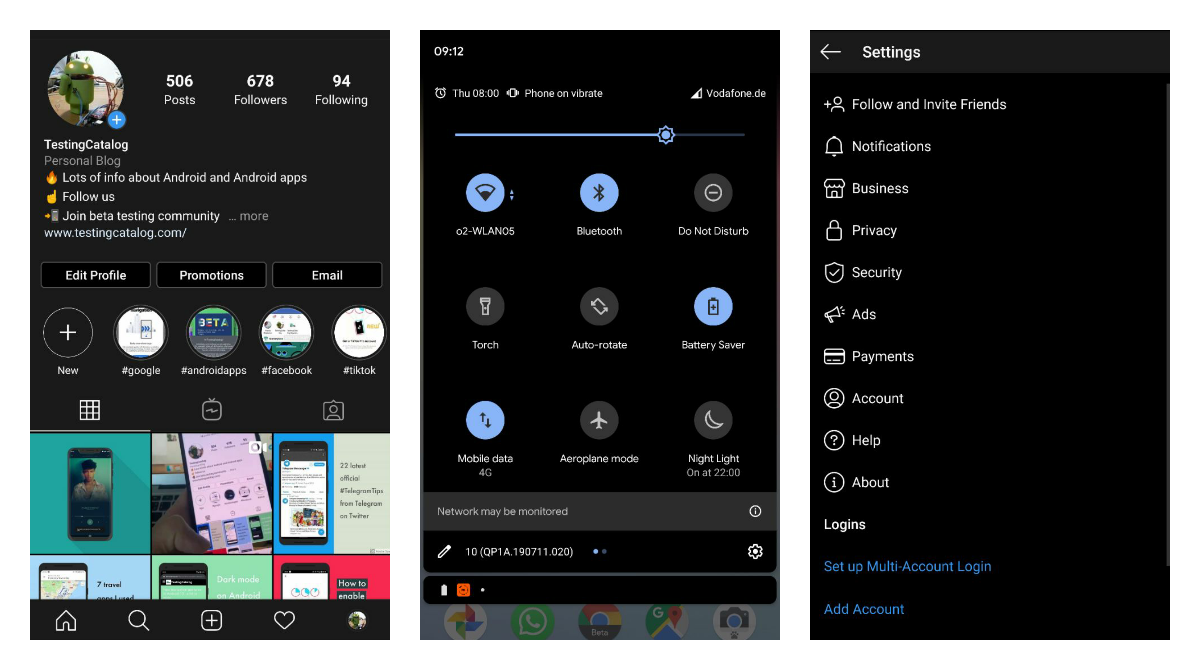 In the recent Alpha update 114.0.0.0.24, Instagram app got the ability to become dark whenever system-wide dark mode is active.
A system-wide dark mode is a new feature of Android 10 and many apps already supporting it (many, but definitely not all, Gmail is still A/B testing it on a limited set of users). The system-wide dark mode is also getting activated automatically when the user enables a battery saving mode.
How to enable Dark mode on Instagram
First of all, you need a phone running on Android 10. Secondary - you need to get an Alpha build of Instagram. You can check out our post about "How to become an Alpha tester for Instagram on Android" for more details. If you have Android 10 and Instagram Alpha v114.0.0.0.24
Enable a system-wide dark mode on your phone (By turning a battery saving mode for example).
Open Instagram - that's it! 🌚
Instagram is one of the first Facebook apps which will receive dark mode support on Android. Apart from that, Facebook Messenger got a standalone dark mode a while ago and Whatsapp reportedly was testing it too. Let's see if Facebook alpha will come along with the same feature as well.
This feature was initially spotted by Giuseppe Foresta in @socialgeekout Facebook group.
Don't forget to follow TestingCatalog page on Instagram to stay tuned 📲