Instagram
Instagram is rolling out Reels insights to everyone on Android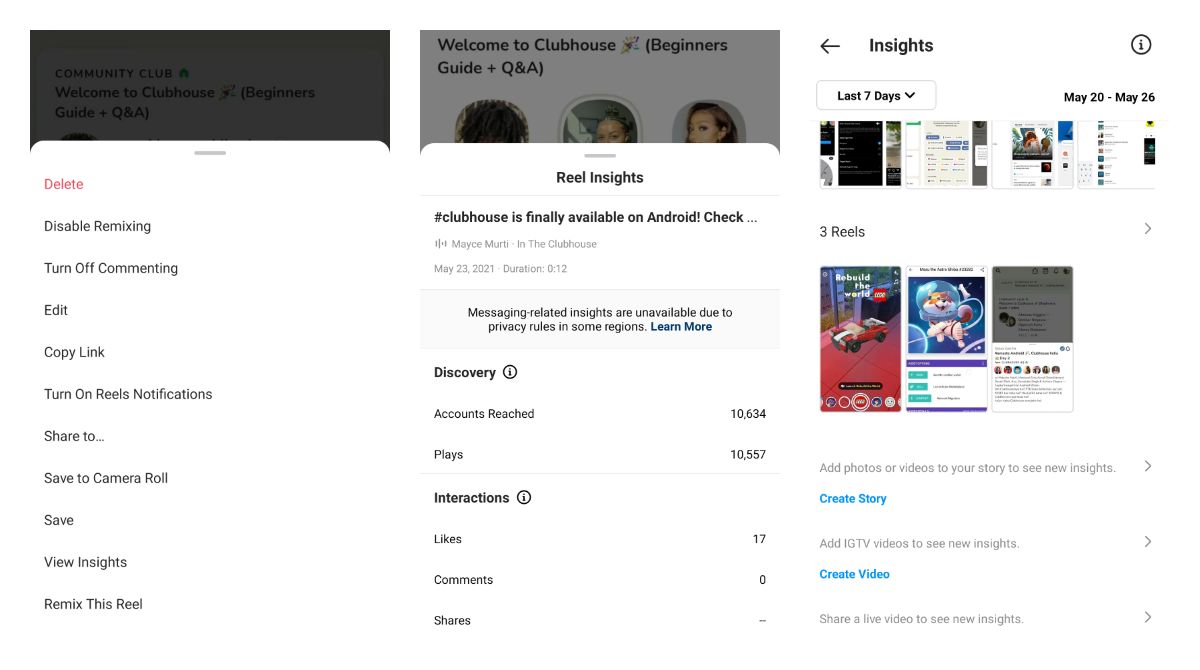 This is a second feature announced by Instagram within a short period (along with an ability to hide likes). It adds a new section on the Reels menu from which you can open an insights tab to see stats for a particular Reel video.
Apart from that, you can also see some new data under your insights view. There you will see a row with Reels, showing how many views they got. By tapping on each Reel you can also navigate to the video itself.
How to test:
Open your profile page.
Open nav drawer on the top right.
Select the Insights option.
Scroll down to see a new Reels section.
Select one of the Reels.
Tap on the 3 dots menu on the bottom right.
Select the View Insights option.
Tester Context:
📲 Instagram is a popular social network owned by Facebook. In addition to photos and videos, it supports lots of different content formats such as Reels, IGTV, Live Streams and more.
📲 Instagram is also available in Beta and you can opt-in as a tester via Google Play.
📲 Instagram is also available in Alpha and you can opt-in by joining its Alpha Testing Google Group