Instagram
Instagram is making Rooms video chats available to more users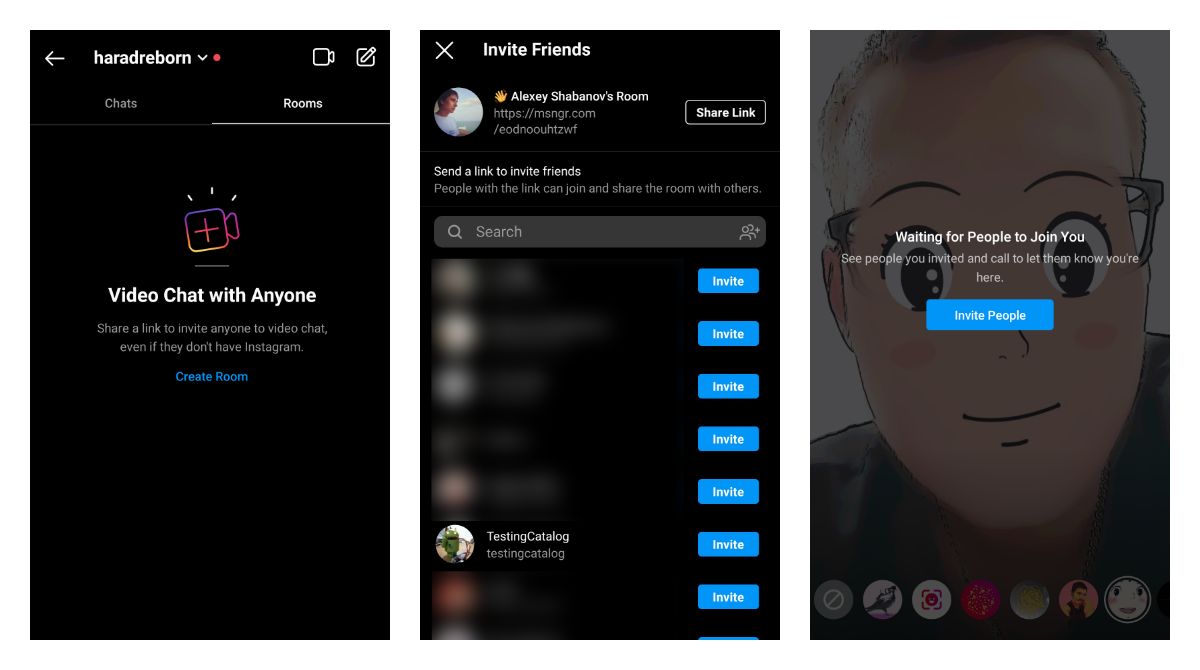 This feature was spotted previously in testing but now it seems got a new rollout wave. When you slide into your DMs it allows you to start a video call with people whom you want to invite. Interesting that this feature doesn't require others to have it enabled. They will receive a join link being shared to your Instagram conversation. After this, they will be able to join a video call and use its other features like masks and filters.
It is also likely that this feature will be rolled out to personal accounts first. This feature is different from the Audio-only Rooms feature that was also spotted in development previously.
How to test:
Slide into your DMs view.
Check if the Rooms tab is available and navigate there.
Tap on the Create Room button and invite others.
Tester Context:
📲 Instagram is a popular social network owned by Facebook. In addition to photos and videos, it supports lots of different content formats such as Reels, IGTV, Live Streams and more.
📲 Instagram is also available in Beta and you can opt-in as a tester via Google Play.
📲 Instagram is also available in Alpha and you can opt-in by joining its Alpha Testing Google Group