Microsoft Edge
ICYMI: Microsoft released Bing Create, an AI image generator integrated into Bing search and Edge browser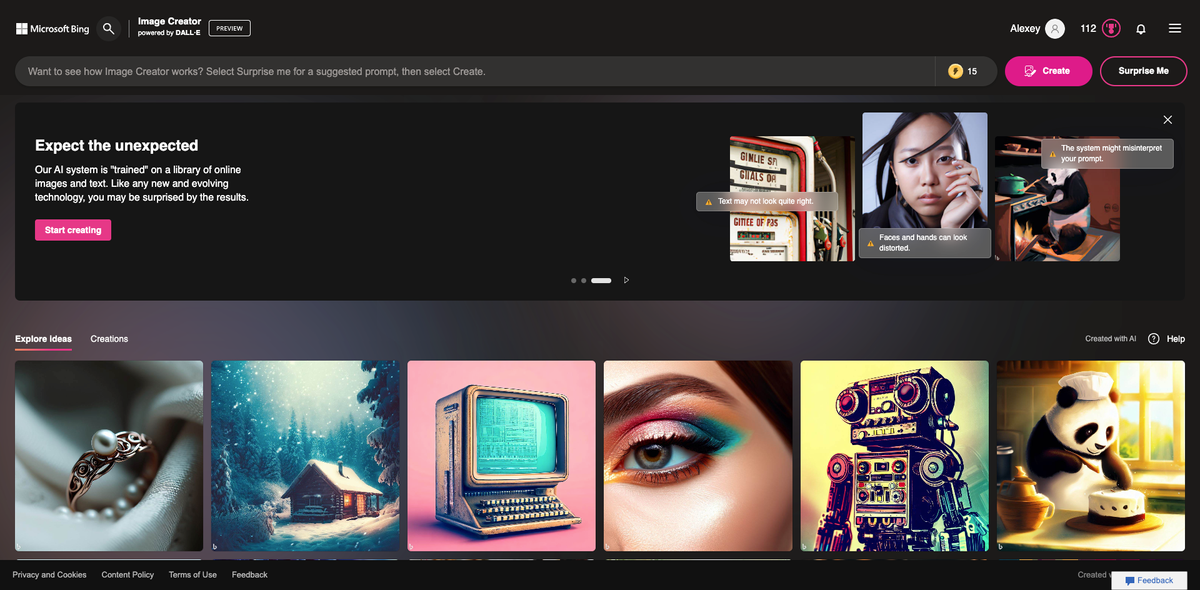 Microsoft has recently released Bing Create, a state-of-the-art AI image generator integrated into Bing search and Edge browser. This innovative feature brings a new level of convenience to users and allows them to generate images with just a few clicks. Here's everything you need to know.
Bing Create Preview, a remarkable new addition to Microsoft's Bing search engine and Edge browser, is powered by OpenAI's DALL-E AI. DALL-E, which has gained significant attention for its ability to generate images based on textual descriptions, is a valuable resource for content creators and designers alike. Bing Create Preview capitalizes on this technology by allowing users to generate images directly within Bing search or Edge browser.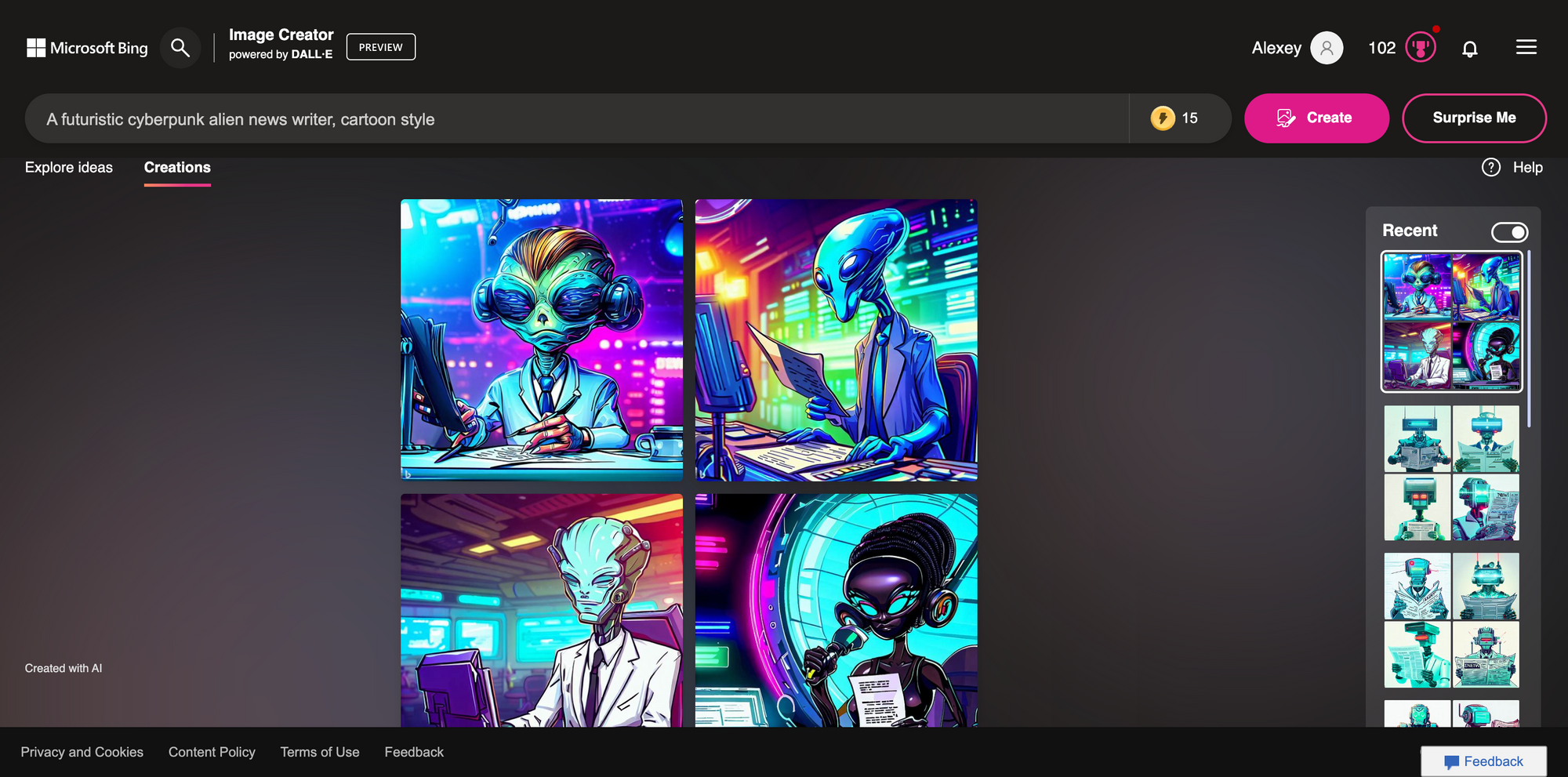 As usual, Bing Create accepts a text prompt and returns four generated images, providing users with various visual interpretations of their input. To inspire creativity, the Bing Create homepage also showcases a selection of ideas for users to explore.
To streamline the image creation process, every user will start with 25 credits, which work as a "boost", reducing the time it takes to generate images. These credits are automatically used when available. Moreover, users can leverage their Microsoft rewards to acquire additional "boosts".
The images generated with Bing Create can be easily managed under the Creations tab, where they can be shared, saved, or downloaded. Similar to the original DALL-E AI, Bing Create also displays your generation history on the right side of the interface for easy reference.
Although Bing Create might not be able to compete with more advanced tools like Midjourney, it serves as a fantastic extension to the free DALL-E AI, which often experiences high demand and overloading. Bing Create offers seamless integration with Bing search and Edge browser, making it an invaluable addition to Microsoft's suite of AI-powered tools.
In conclusion, Bing Create is an exciting new feature that leverages the power of DALL-E AI to provide users with a convenient, in-browser image generation experience. Integrated with Bing search and Edge browser, it has the potential to change the way we interact with AI-generated images and enhance our creative workflows.
Source: Microsoft blog