Guides
How to become a beta tester for LinkedIn on Android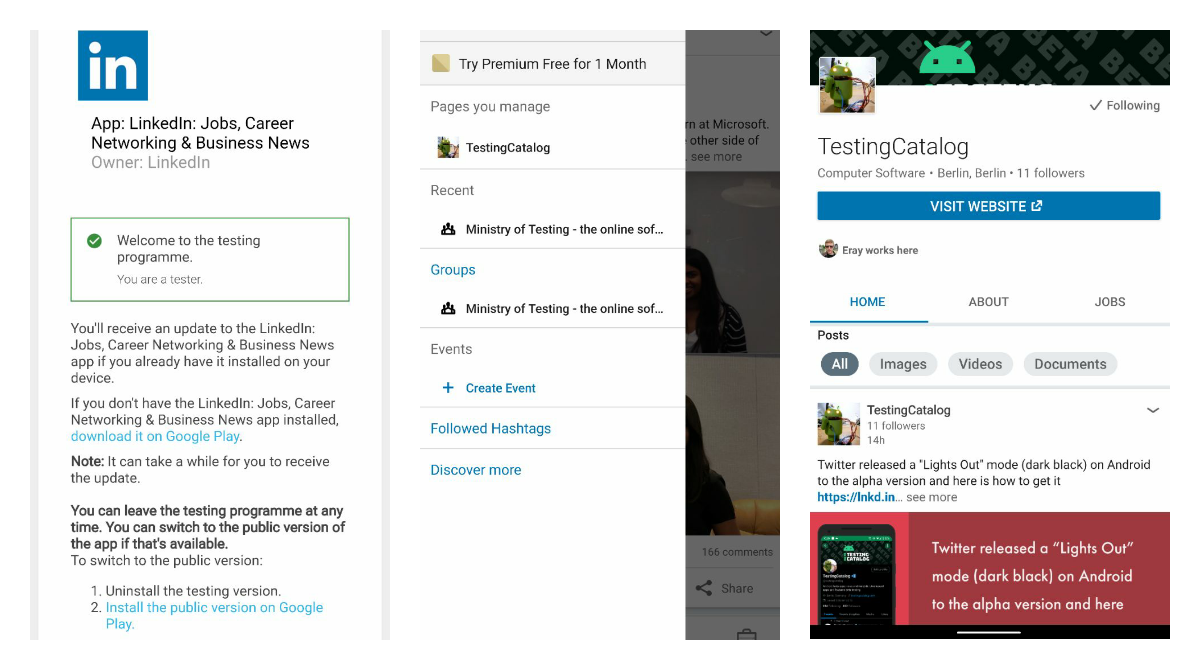 LinkedIn app on Android got an open beta a while ago and this is a short guide on how to get there and what to expect. First of all, LinkedIn is one of the top growing social networks in 2019. Microsoft did a really good job with their developments in order to make LinkedIn the best content platform in the b2b sector. While they're not that many UI changes, their new organic reach algorithm was changed a lot.
This is not just a network for job seekers and recruiters anymore 😎
What to expect from LinkedIn beta?
LinkedIn user base is huge and diverse so you should expect that some features will be only enabled for a limited set of users on the server-side (as for many apps). However, Microsoft is a bit different in that sense and they release new features to their beta users quite often too.
Beta release track implies that you will receive more frequent app releases. If you will check its page on APKMirror you can see the release distribution history between stable and beta tracks.
How to figure out what was changed in the new update?
As for many popular social apps, this might be a tricky task because they don't update changelogs on Google Play very often. Instead of Google Play logs, you can check their official blog where they post about major updates (not necessarily related to the Android app). Apart from that, you can check our reports list for LinkedIn app on TestingCatalog and follow us directly on LinkedIn to receive all news ASAP.
How to join LinkedIn beta on Android?
Open an OPT-IN link on Google Play
Click on the OPT-IN button
Navigate to the LinkedIn page on Google Play
Click Install button
Please keep in mind that you might need to reinstall the app if you have a stable version already. Additionally, it might take up to 4 hours for Google Play to make a beta release available for you. This is an old bug of Google Play which prevents you from installing the app right after you become a beta tester.
You can also always become a beta tester for LinkedIn directly from Google Play app if you scroll down a bit.
How to leave LinkedIn beta on Android?
If you noticed that you struggle with bugs or issues, you can always leave a beta release track (but there is a chance that the issue is happening in the stable version too).
The app page for LinkedIn on Google Play is the right place to leave beta release track of you don't want to be there anymore. You just need to scroll down and find a "Leave Beta" button. After that, you need to reinstall the app and you are done. Alternatively, you can simply open the OPT-IN page and press "Leave the program" button on the bottom right.
Are you a beta user already? What LinkedIn features do you usually use? Drop us a comment below 🤳
Follow TestingCatalog on LinkedIn 🔥