As it was reported by @lion60 to ESICA channel, Google seemed to test a new dropdown on the install button in India. There you can select your other devices or install the app on both at the same time.
A possibility to select the device was available on the web for a while but now it appeared on mobile for the first time.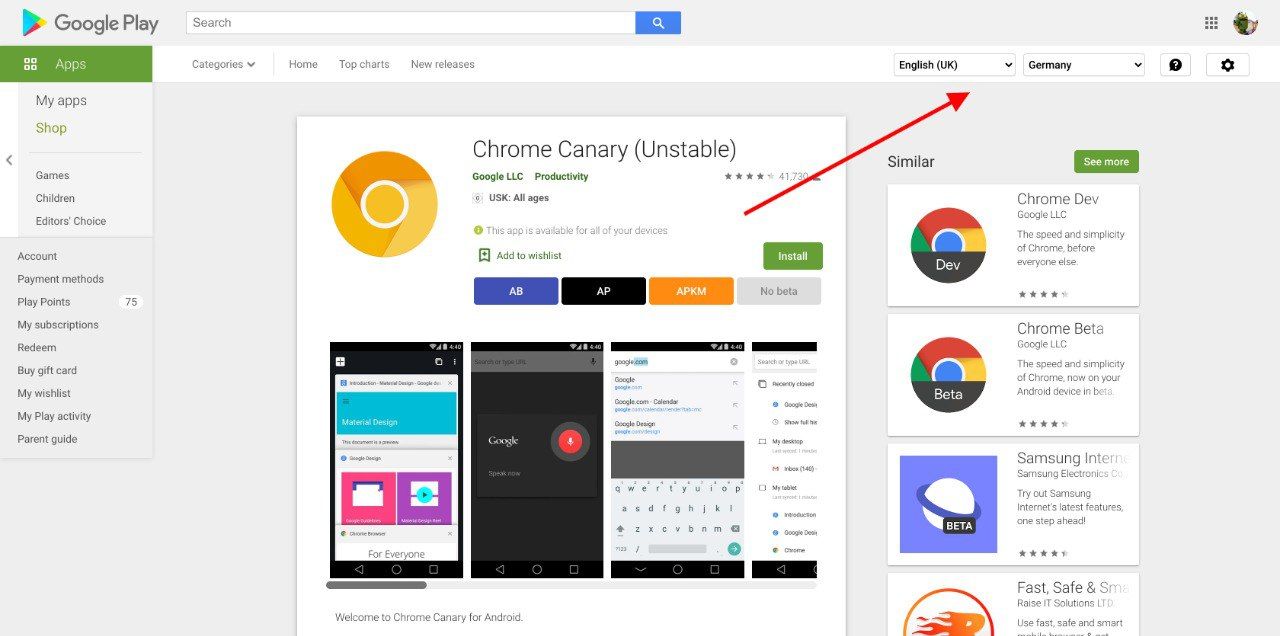 In the meantime - the web version got a slight update as well, adding country selectors so you can browse the application page from any country point of view. This feature will be handy for app developers who want to verify how app listing looks like.
Source: ESICA
Tester Context:
📲 Google Play is an official application store for Android by Google.
📲 Google Play app doesn't have a standalone listing on Google Play itself.
📲 Google Play Services app is a library that is used by the Google Play app internally. It is available in beta, but lots of new features are rolling out in waves to a limited amount of users.