Nova Launcher
Nova Launcher Beta 7 got a visual overhaul along with a pack of new features
Nova Launcher is one of the most popular custom Android launchers out there. This time, its beta got a major update to version 7 and it is the first time when it became available via Google Play.
This version is built on top of Launcher 3 and it has a bunch of visual changes that make it feel smooth and up to date.
After the first launch, you will see a nice customization view where you can configure most of the basic settings.
Update Highlights:
Now you can have a weather badge visible on the search bar and you can customize it after the initial installation (or via settings later)
During the initial installation, you can select to display different search sources like Google or DuckDuckGo. Apart from this, you can also select to have a Google Play option over there so your search query will be passed over there.
Now your work apps will appear in the dedicated tab as they should.
Now you can assign custom swipe down gestures to your app icons. To do this, you need to hold on to the icon and tap on the edit button.
⚙️ In addition to that, it dropped support for Android 7 and it targets Oreo API 26 as a minimum SDK.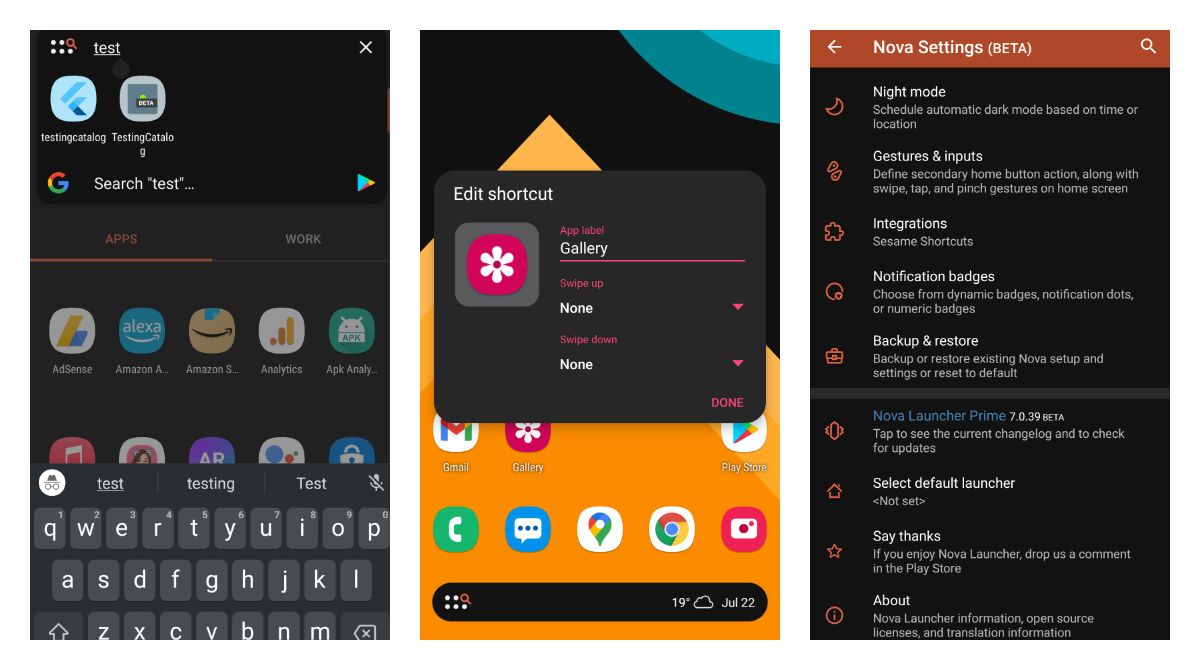 Full changelog:
Nova7 first Play Store Beta

- Visual refresh - Rebased on the latest AOSP launcher code and updated Nova specific code to match the latest animation and visual styles
- Weather icon in search bar (Nova Settings > Search > Desktop Search Bar > Weather)
- Swipe down action on icons (Requires Prime)
- Enhanced Nova Search
- Reshape themed icons and toggle reshaping per icon
- Option for Android for Work apps in their own tab
- Custom Widget Corner Radius (Nova Settings > Desktop > Widget corner radius)
Which one did you like the most?
P.S. This version was already available on the Nova Launcher Discord server.