This feature gets a separate pop-up that you will see at the first opening. The tasks section is a new category under the TODO card aside from comments and messages.
There you will find a simple interface to create, edit and resolve these tasks. The UI is very minimal but helps you to get the job done if needed.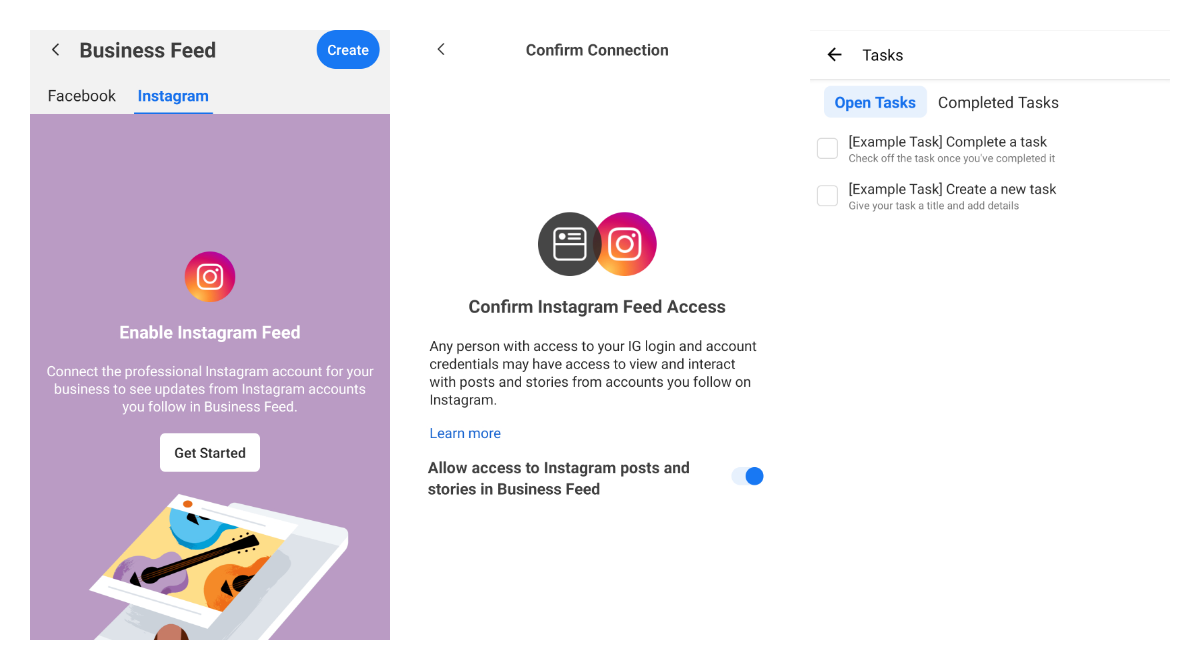 In addition, in case you missed it, now you can browse your Instagram business feed from the app as well.