Rainbow Wallet
A popular Rainbow wallet finally arrives on Android in Early Access
Rainbow Wallet is a popular iOS app that has a unique design and a wide set of features. Recently it got the first Android version in the Early Access mode on Google Play with just 5k installs.
Apart from basic crypto wallet features, it is already packed with a dark theme. What can really differentiate it from other apps is an NFT browser. The biggest advantage is that Rainbow Wallet can show a floor price for NFT collections that you own and a list of traits on these NFTs.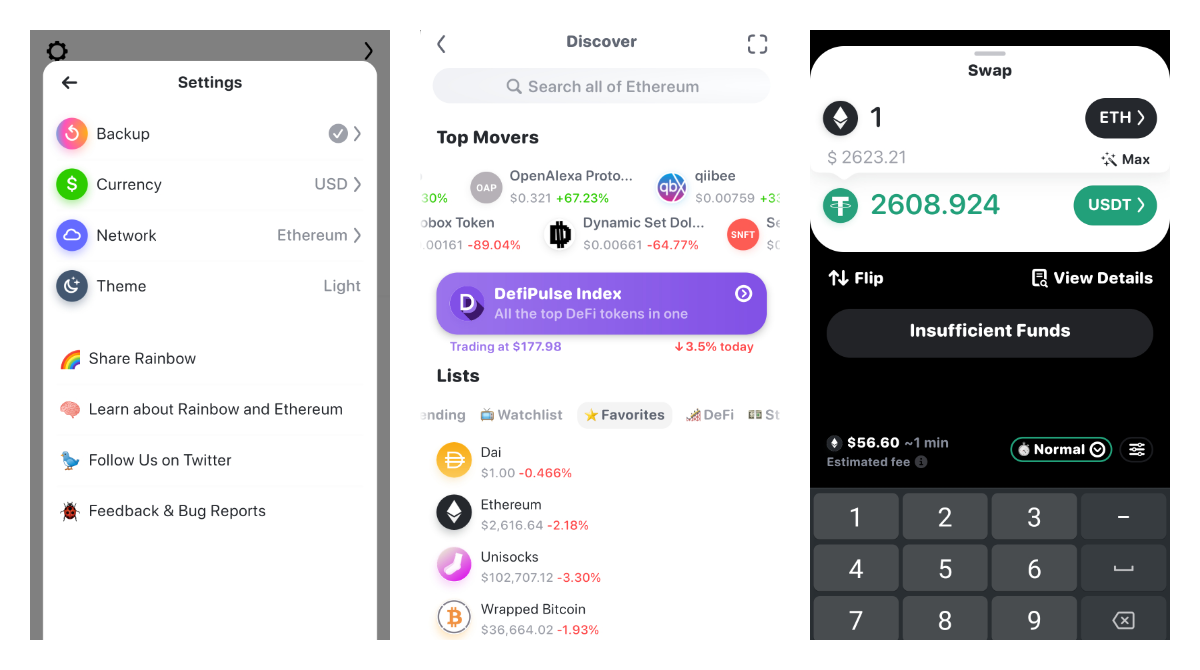 A floor price is showing the lowest price for the NFT from a certain collection that is available for sale. It is normally useful to track the overall value of your tokens. And traits or properties are defining its rarity that also has their own impact on a floor price.
With Rainbow Wallet, you can follow any wallet and explore its assets and transaction history. For example, you can try to explore TestingCatalog.eth to try it out in case you don't own any NFTs.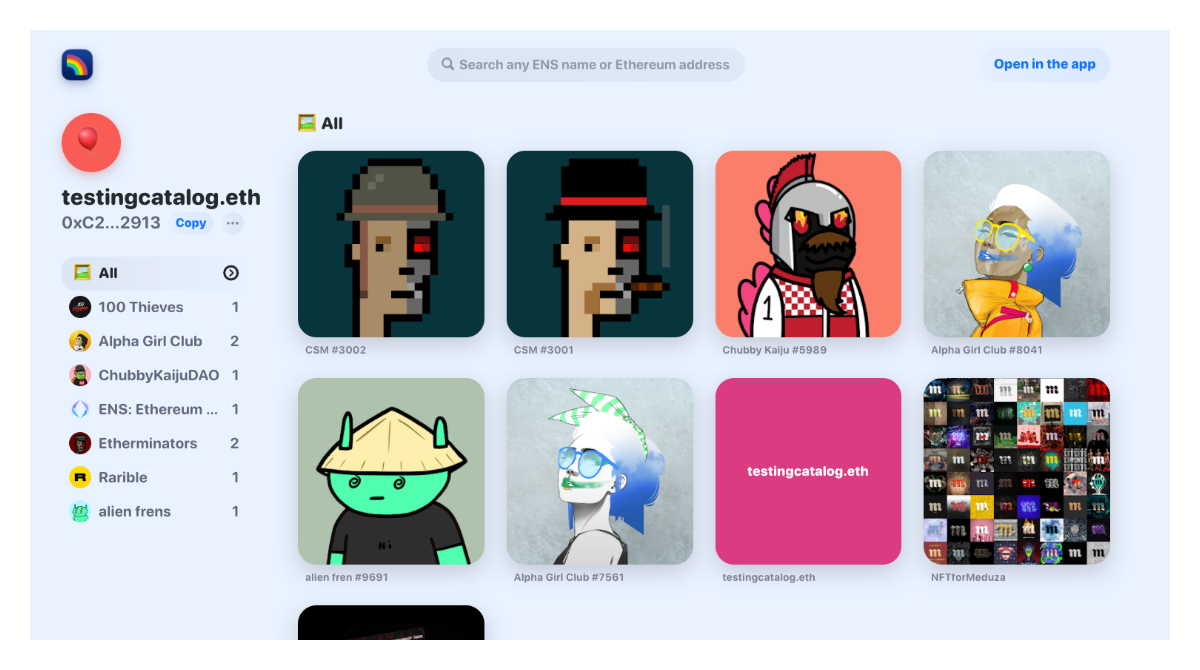 One of the cool parts behind the Rainbow Wallet project is also their beautifully styled web profiles that anyone can use. You can literally view any ETH address over there with a nice visual representation. In the same way, you can check TestingCatalog.eth on the web too.