TikTok
TikTok is testing different layouts for the Topics section on Android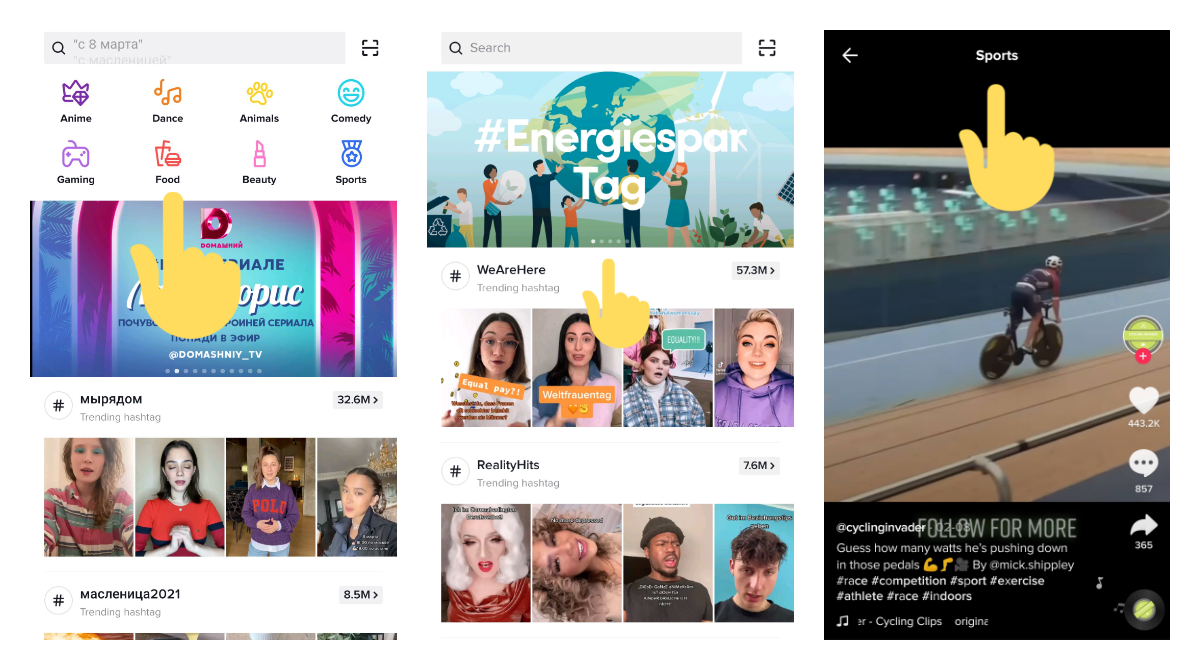 It is known that TikTok has new topics that have their own top charts. They are located in the discovery tab but may or may not appear differently.

Apart from a top section, they can appear as a list in a separate tab of the explore.
These different layouts may also be dependent on the country to which your account is bound.
Available topics may include: Anime, Dance, Animals, Comedy, Gaming, Food, Beauty, Sports.
Status: A/B test / Country wide
Which option did you get?