Snapchat News
Subscriptions to lens creators and Ralph Lauren on Bitmoji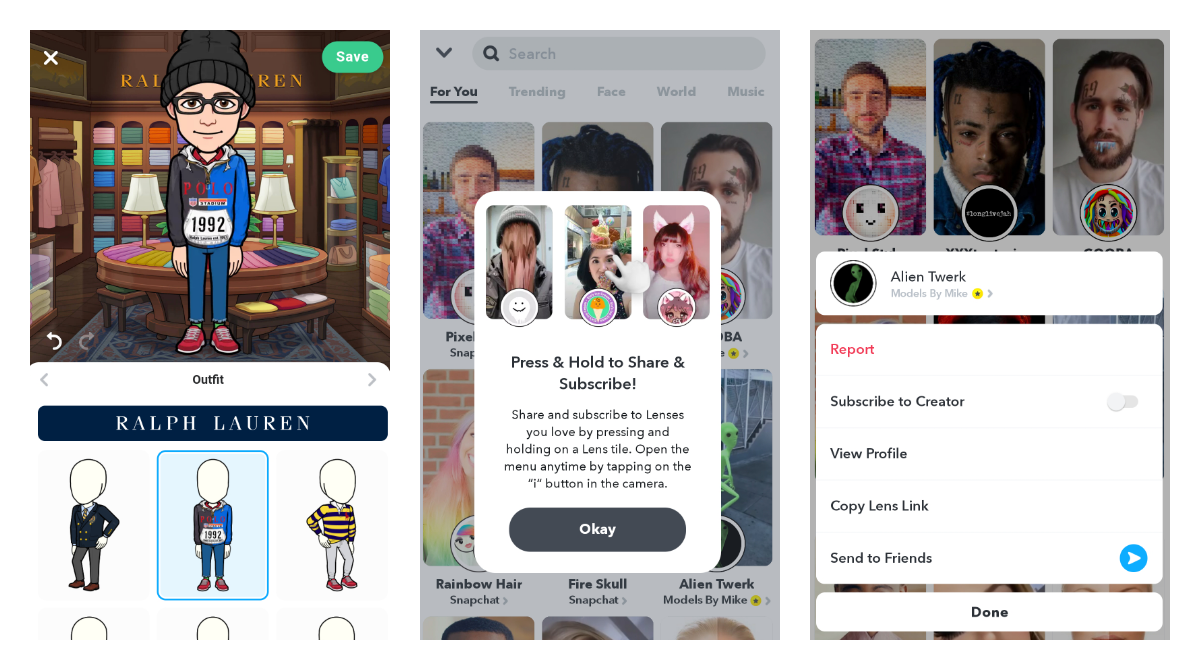 Bitmoji app got a new collab with Ralph Lauren today and now it is available to everyone.
Bitmojies are integrated into the Snapchat and it allows you to create a fully customizable avatar that will show up on Snapmap, lenses and in your Bitmoji stories.
As it was announced by Bitmoji, all Snapchat users got access to additional customization options. Now you can choose between different wears from Larph Lauren as you would wear them in real life.
Will it happen that in several years we will be doing shopping via such avatar apps where you can purchase physical and virtual closes at the same time? 🤔
---
Some Snapchat users may also notice that the app gives them a hint on the "lenses explore" screen. The hint says that you can "Press and hold to share and subscribe". This feature isn't new and it was just rolled out to more users this time.
If you press & hold on a lens that wasn't created by the Snapchat team you will see a subscription toggle. After you subscribe to a certain lenses creator, you will get a new tab for "subscriptions" on top along with other categories.
Do you have any creators in mind worth subscribing to?