This Format was introduced last year and it allows podcasters to make shows that include music tracks. The whole show is getting split into smaller sections that include Talks and Music and uses can listen and navigate between them separately. This may remind you about the old days of listening to the music radio station with hosts.
This feature will be rolled out to everyone in 14 new markets including Japan, India, the Philippines, Indonesia, France, Germany, Spain, Italy, the Netherlands, Sweden, Mexico, Brazil, Chile, Argentina, and Colombia.
Such kinds of shows can be made via the Anchor app. You can check it by visiting Spotify owned Music + Talk: Unlocked show.
ICYMI: Now you can also mark shows as played from the settings menu on the show page.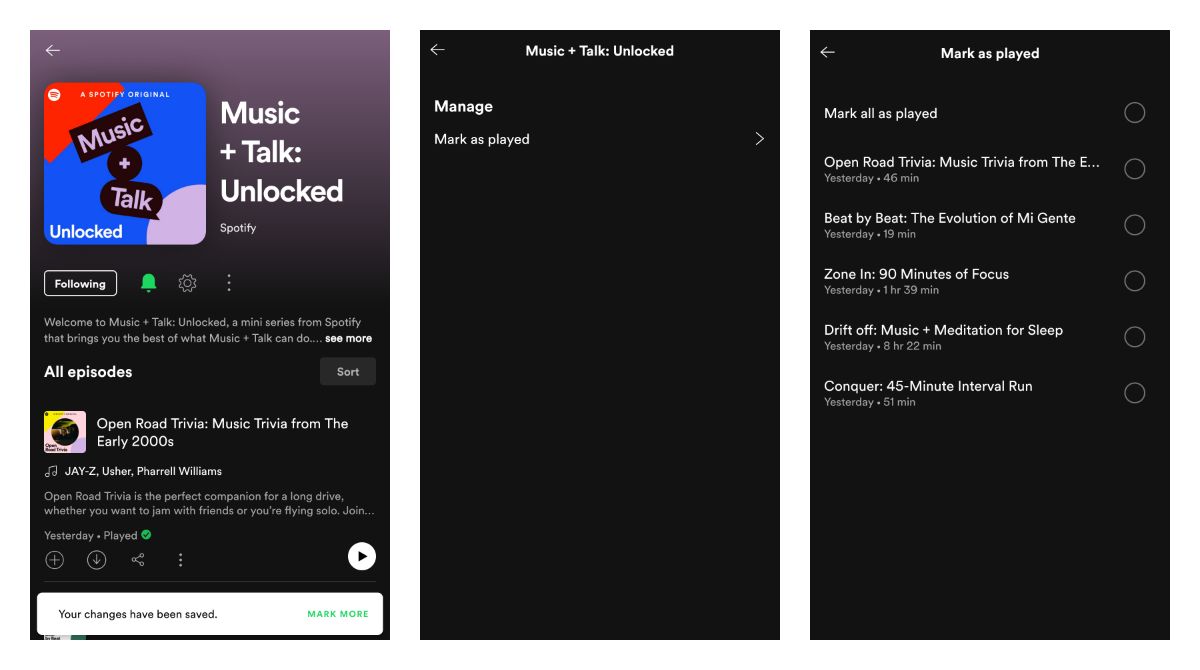 Via Tubefilter