Telegram got a new voice chat feature in its recent beta update.
As Clubhouse is still hiring Android engineers to expand to a new OS, other big platforms like Twitter or Instagram are releasing their solutions to fulfil existing demand. Telegram is not getting behind and last time they introduced voice chats in groups making it similar to functionality that you may find in Discord for example.
Voice chats in Channels
This update moved Telegram even closer to Clubhouse or Twitter Spaces by having voice chats available for channels. At first you can choose if you want to host a voice chat from your personal profile or from your channel profile.
Users will see a Voice Chat animation icon next to the channel in the list, similarly to how it works for group voice chats. After joining, they will be able to "Raise a hand" to request a permission to speak.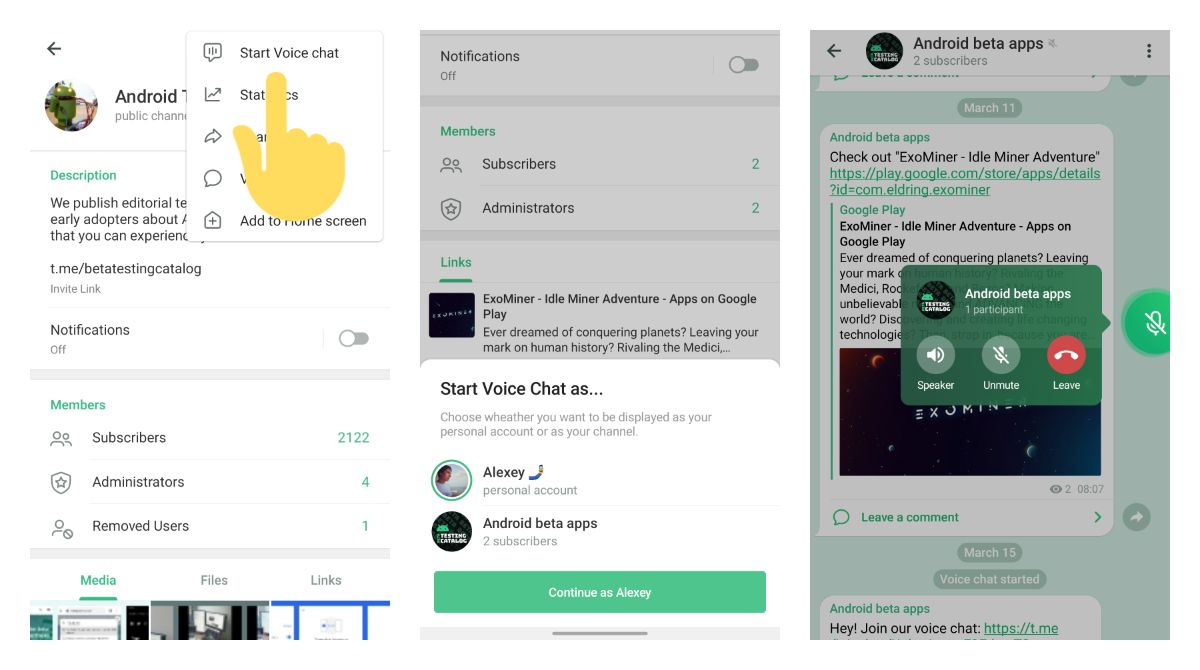 Podcast recording?
You can also record your voice chat and share it as an audio file later. The option is available right in the voice chat menu. Can come quite handy if you want to record a podcast for example. This feature goes opposite to Clubhouse rule where it is now allowed to record your conversations.
The title of the voice chat can be also changed and you can share an invite link directly to the channel or anywhere else. These invite links can be created for listeners and for speakers separately.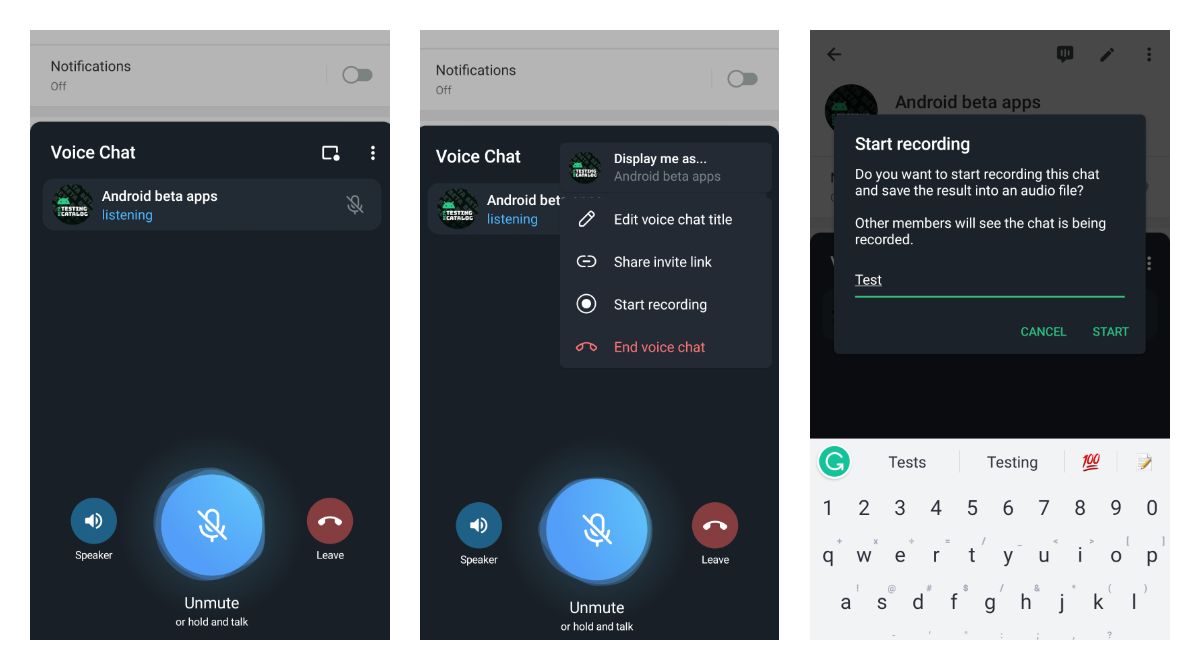 Chat swipe gesture
A new chat list swipe gesture setting is now also available, it allows you to change the behaviour when you swipe left and right on your list of chats. Changing folder comes as a default but can be changed to Archive, Read, Pin, Delete, and more. This option can be found in Chat Settings.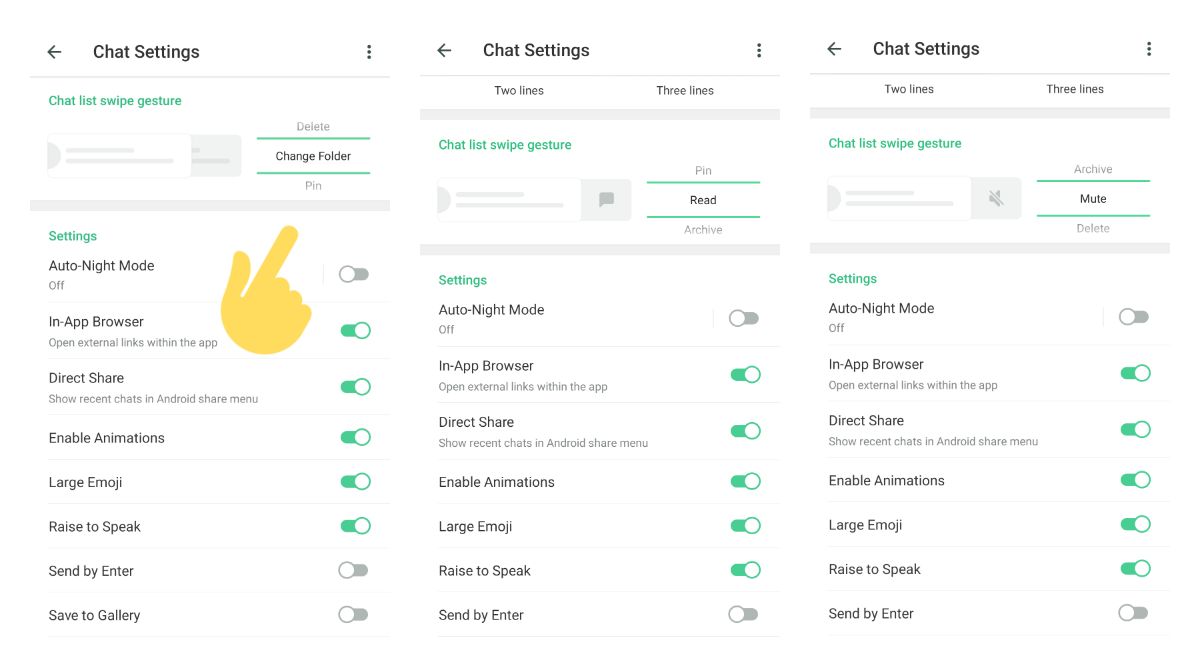 Other updates
A slight improvement was made to the forwarding flow that now has an option to cancel forwarding completely to pick another chat as a destination.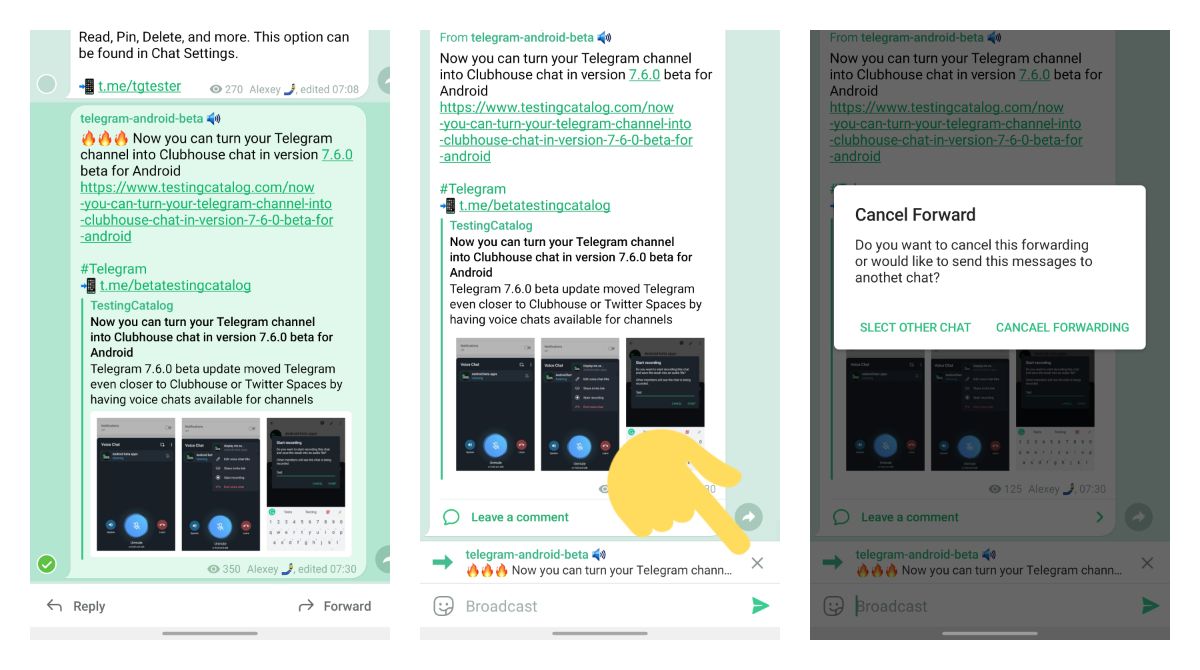 In addition to this, if you will open a chat with a contact that you have never talked to before, you will see a new random greeting sticker that you can tap to send.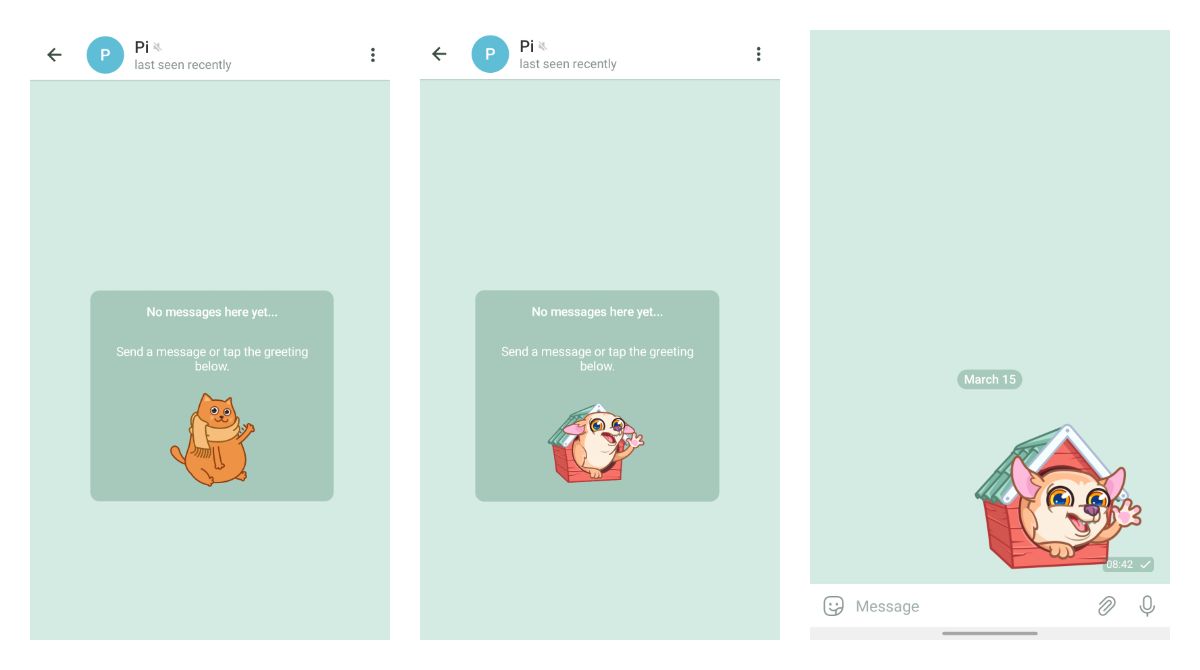 Did you spot anything else? Let us know in comments!
If you are still not on beta 👇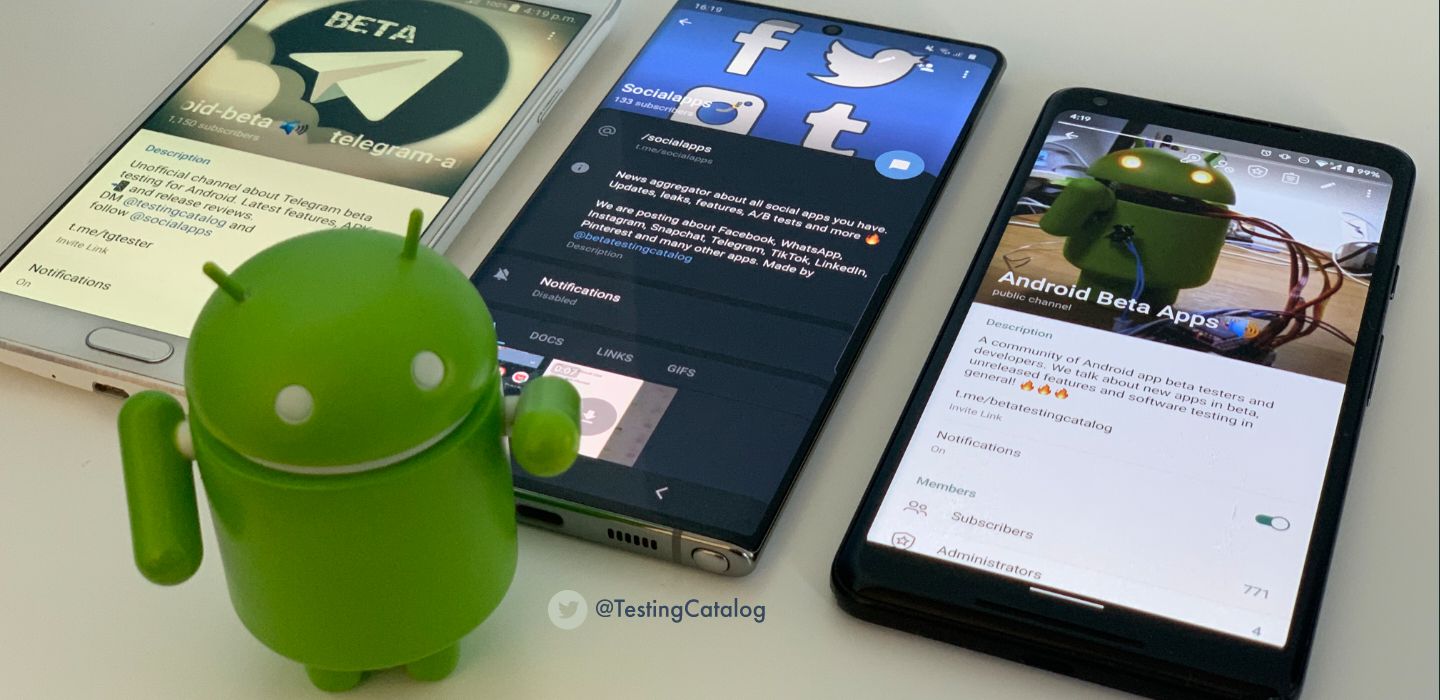 And follow @tgtester on Telegram to keep updated on this.