Instagram
Instagram is testing a new story creation layout with more users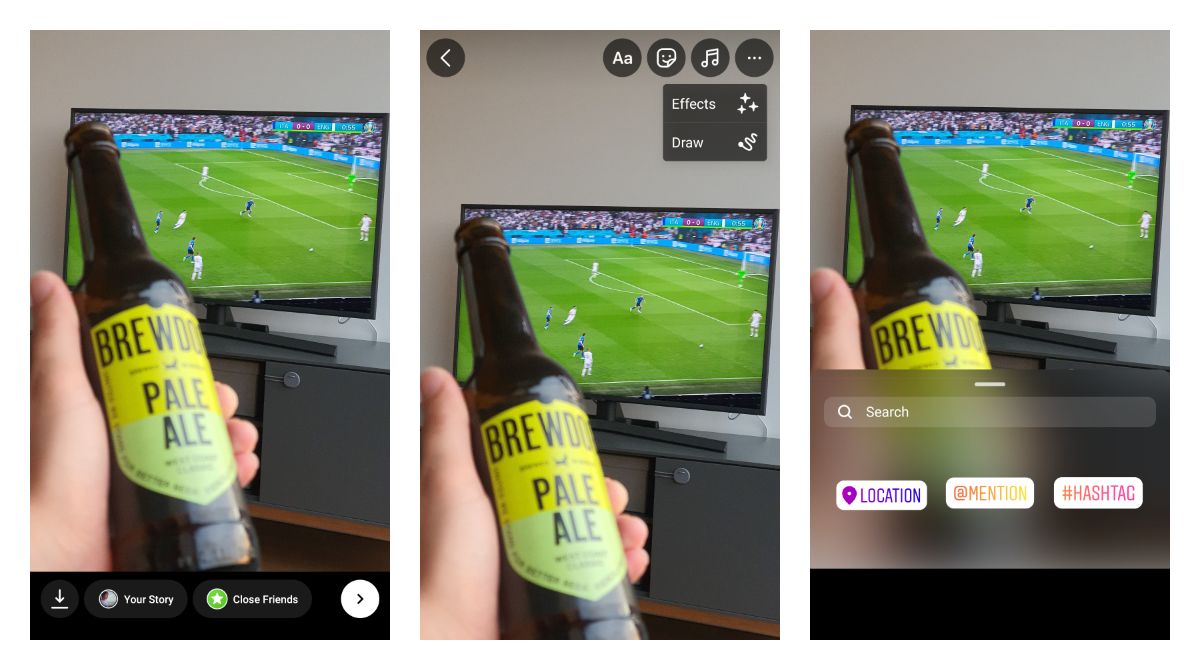 There you can notice a bit wider share controls for Your Story and Close Friends. Icons on top got redesigned as well. Draw and Effects were moved under a 3 dots menu. That means if you are using these tools you will have to perform an extra click in order to access them.
This was another A/B testing wave but you may already get this new design as well. Have it already? Let us know in comments below! 👇
How to test:
Open story creation view.
Check the layout of Share and Edit buttons.
Tester Context:
📲 Instagram is a popular social network owned by Facebook. In addition to photos and videos, it supports lots of different content formats such as Reels, IGTV, Live Streams and more.
📲 Instagram is also available in Beta and you can opt-in as a tester via Google Play.
📲 Instagram is also available in Alpha and you can opt-in by joining its Alpha Testing Google Group