A new Public Group experience project was presented on October 1st of 2020 and required an OPT-IN from group admins who will be willing to participate in beta testing.
Today, some group admins may discover a notification saying "Changes to Public Groups". There it states that your group was invited to be among the first to start using a new Public Group experience.
The setup process describes all the changes that will happen to the group and a deadline when this change won't be revertable.
The most notable changes that Public Group experience brings:
Group posts may appear in people's news feed who is not necessarily a member of the group.
Everyone will be able to join a public group while post moderation still can be kept.
The switch to a public group can only be reverted within the next 5 days by any of the group admins.
The group will be labeled as Public.
📲 If you want to see en example group you can check Android Testers group moderated by TestingCatalog.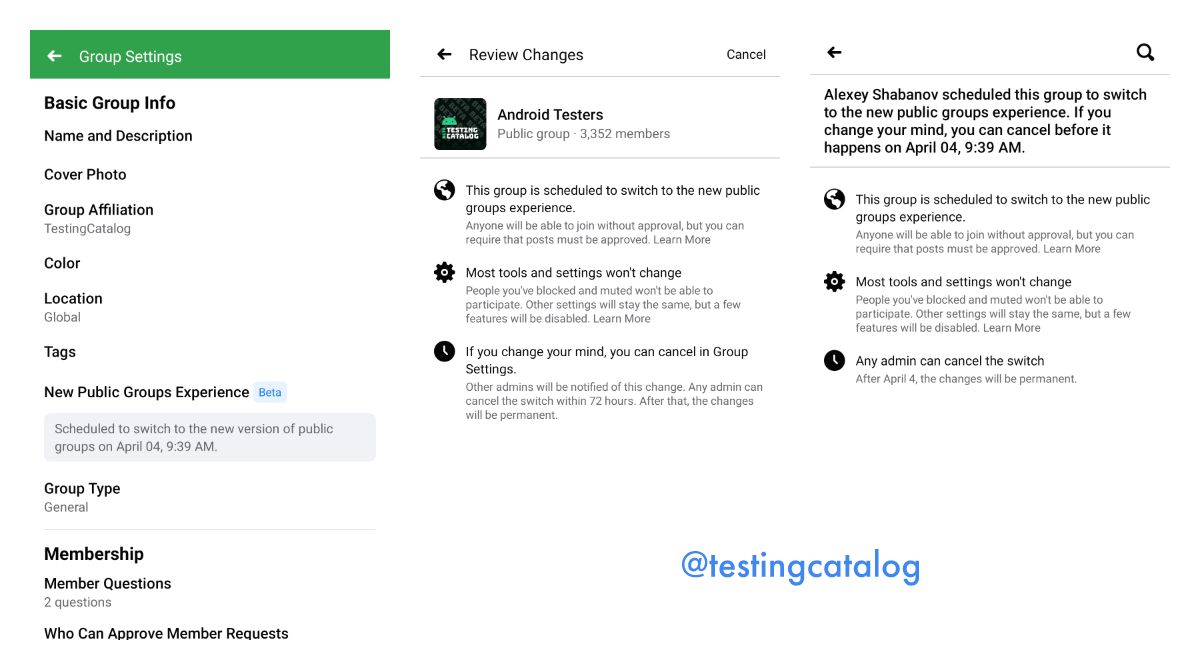 Tester Context:
📲 Facebook is a well-known social media app that also owns Instagram and WhatsApp.
📲 Facebook is available in Beta and you can opt-in as a tester via Google Play. The beta program is getting full quite often but Facebook devs are extending it from time to time.