Etherscan, the popular Ethereum blockchain explorer, has recently introduced its new Advanced filtering feature in Beta. Users can now access this feature to filter and search their previous transactions using more precise criteria, making it easier to locate and analyze specific transactions.
How to access and use the Advanced filtering feature
To try out the new Advanced filtering feature on Etherscan, follow these simple steps:
Visit Etherscan's website and log in to your account.
Go to the 'Transactions' tab under your profile or simply click on a specific Ethereum address to view its past transactions.
On the top right corner of the past transactions view, you'll see a new 'Advanced filter' button. Click on it.
This will lead you to a new page where you can apply advanced filtering options. Enter the necessary criteria for the transaction(s) you're searching for, such as transaction type, sender, and receiver.
As this is still an early feature in Beta, keep in mind that Etherscan may continue to make improvements and adjustments based on user feedback.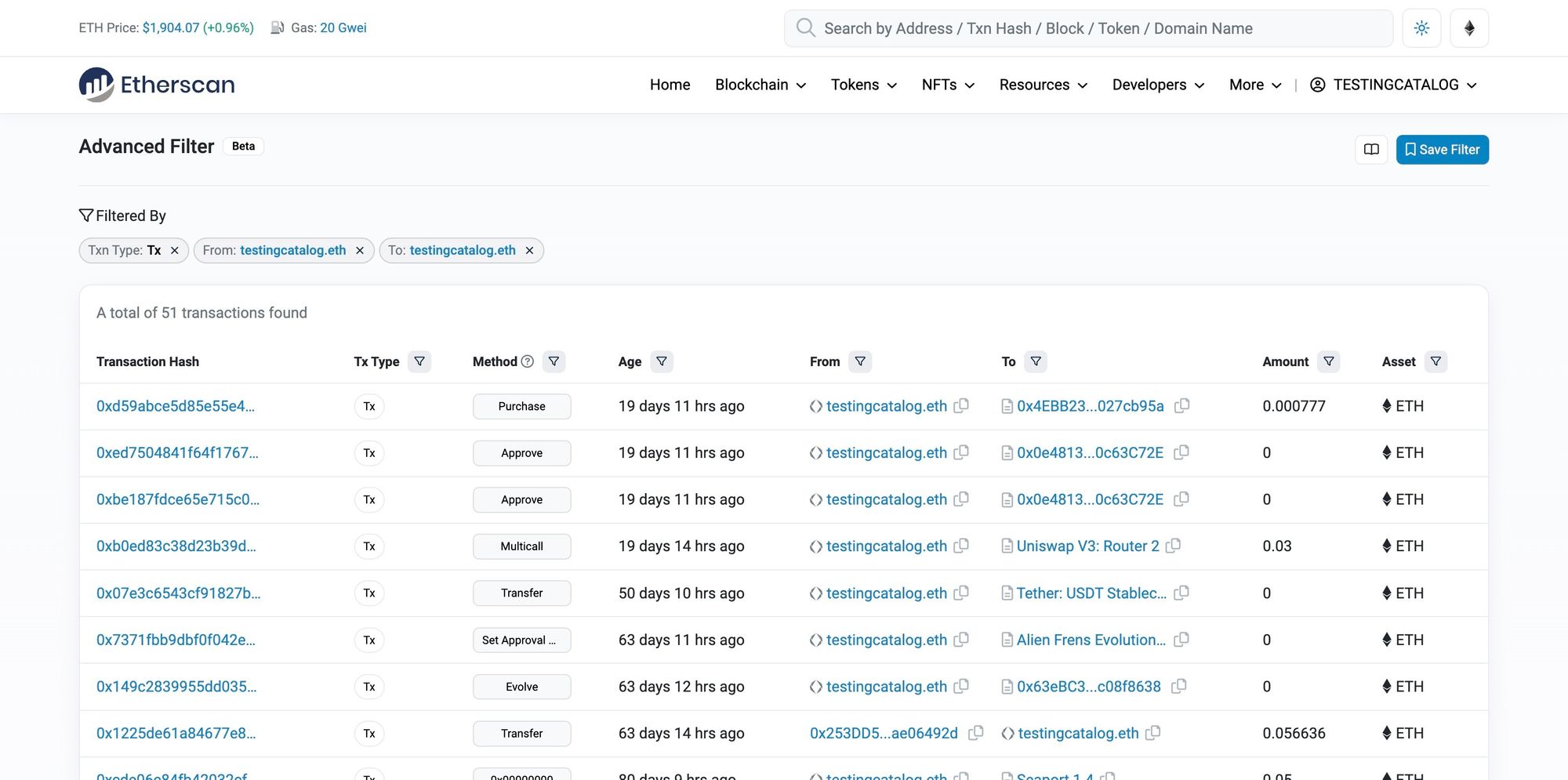 Who will benefit from the Advanced filtering
The enhanced filtering options provided by Etherscan's new feature will be particularly useful for:
Traders who want to analyze their past transactions for decision-making purposes.
DeFi enthusiasts who need to track specific transactions among a large number of interactions with various DeFi protocols.
Smart contract developers who need to verify and monitor transactions for debugging and development purposes.
The Advanced filtering option enables users to swiftly locate exact transactions within their activity history, which can ultimately save time and improve efficiency.
About Etherscan
Etherscan is a widely used Ethereum blockchain explorer that enables users to search and explore the Ethereum blockchain for transactions, addresses, tokens, prices, and other relevant data. By offering various tools and analytics, Etherscan has become an essential resource for the Ethereum community, especially for developers, traders, and enthusiasts working with Ethereum-based platforms and applications.
Source
This news about Advanced filtering in Etherscan Beta was initially announced via Etherscan's official Twitter account.