ChatGPT, the popular AI language model by OpenAI, has just released beta plugins and web browsing features for its plus users. In addition to these new capabilities, the update also introduces a redesigned model selector, providing an easy way to switch between GPT-3.5 and GPT-4.
How to Access the New Features
To try out these new features, follow these steps:
Visit the ChatGPT settings page.
Check for a new section that allows you to enable beta features.
Enable plugins and web browsing. Keep in mind, the beta features will appear as a dropdown menu, and you can only use one at a time – either browsing or plugins. To use both simultaneously, open two separate ChatGPT windows.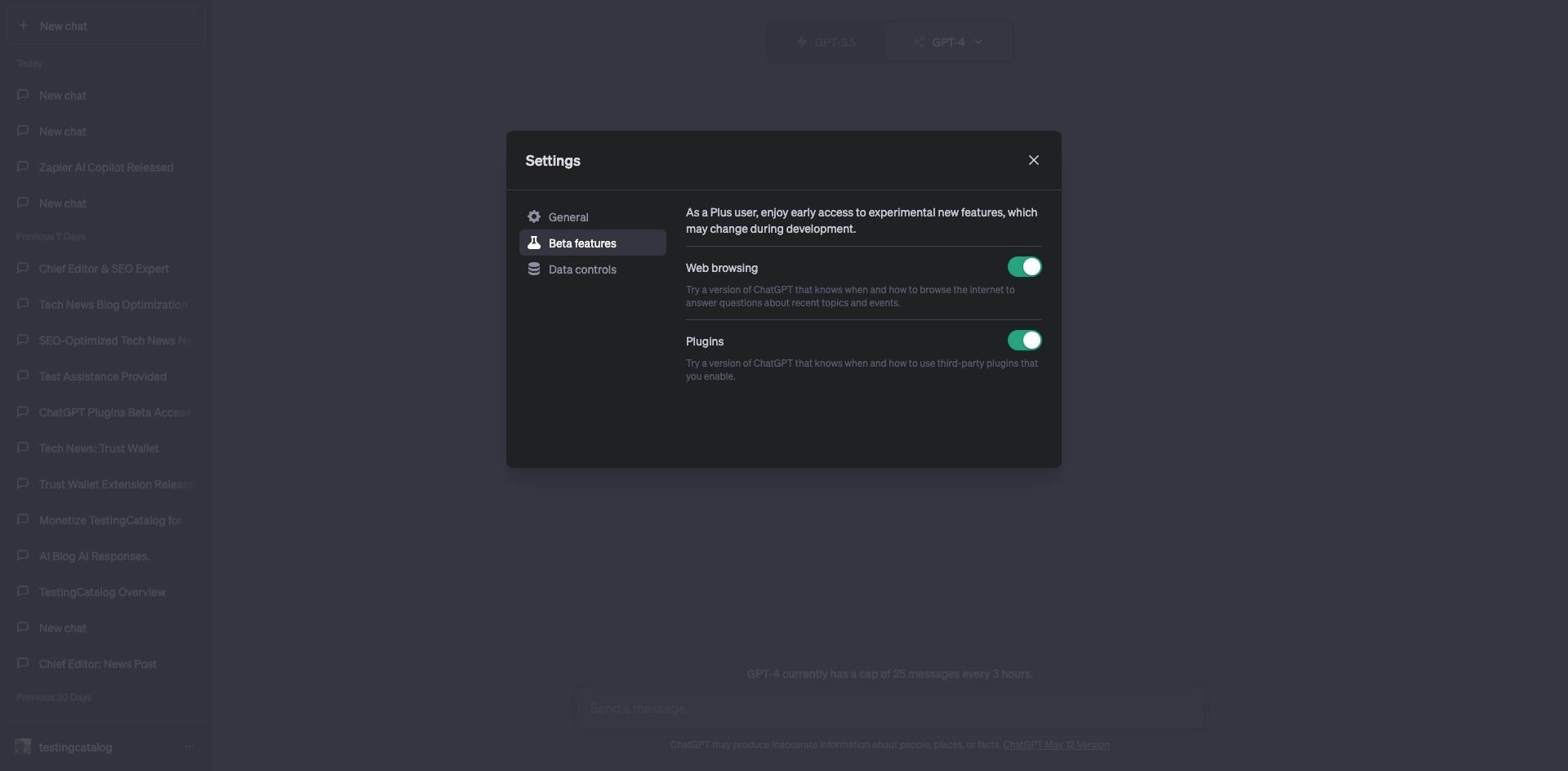 Web Browsing
The web browsing feature boasts a seamless user interface that resembles the Edge Browser. Users can easily monitor each step of the browsing process, ensuring up-to-date and relevant results.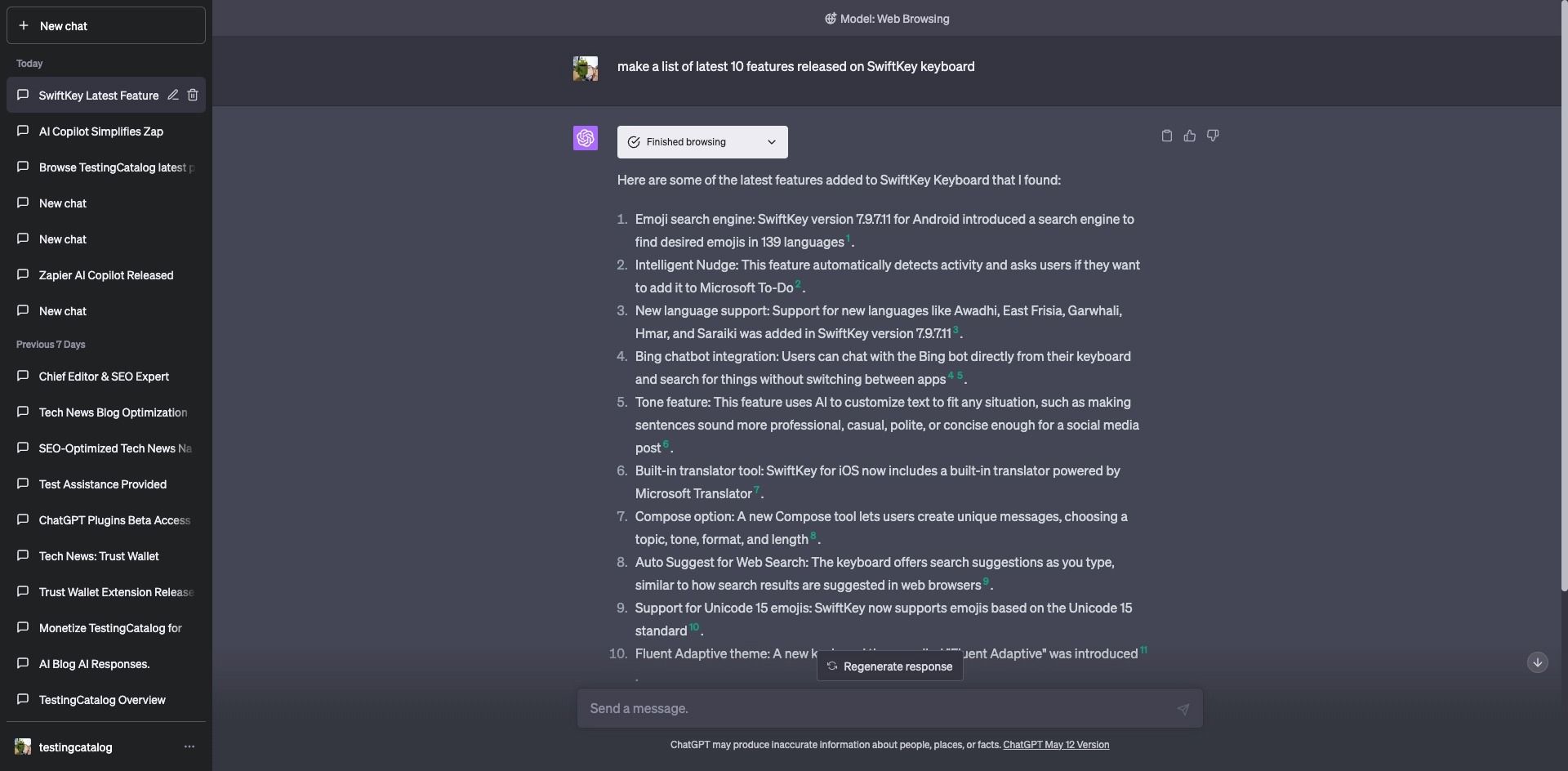 Plugins
With the new plugins feature, users can:
Access the Plugins store.
Install desired plugins.
Trigger actions manually with the installed plugins. For instance, after installing Zapier and WebPilot, users can ask ChatGPT to send a message to a Discord server or dump information into a note on Notion. Note that for now, every Zapier action triggered via the plugin needs confirmation before execution.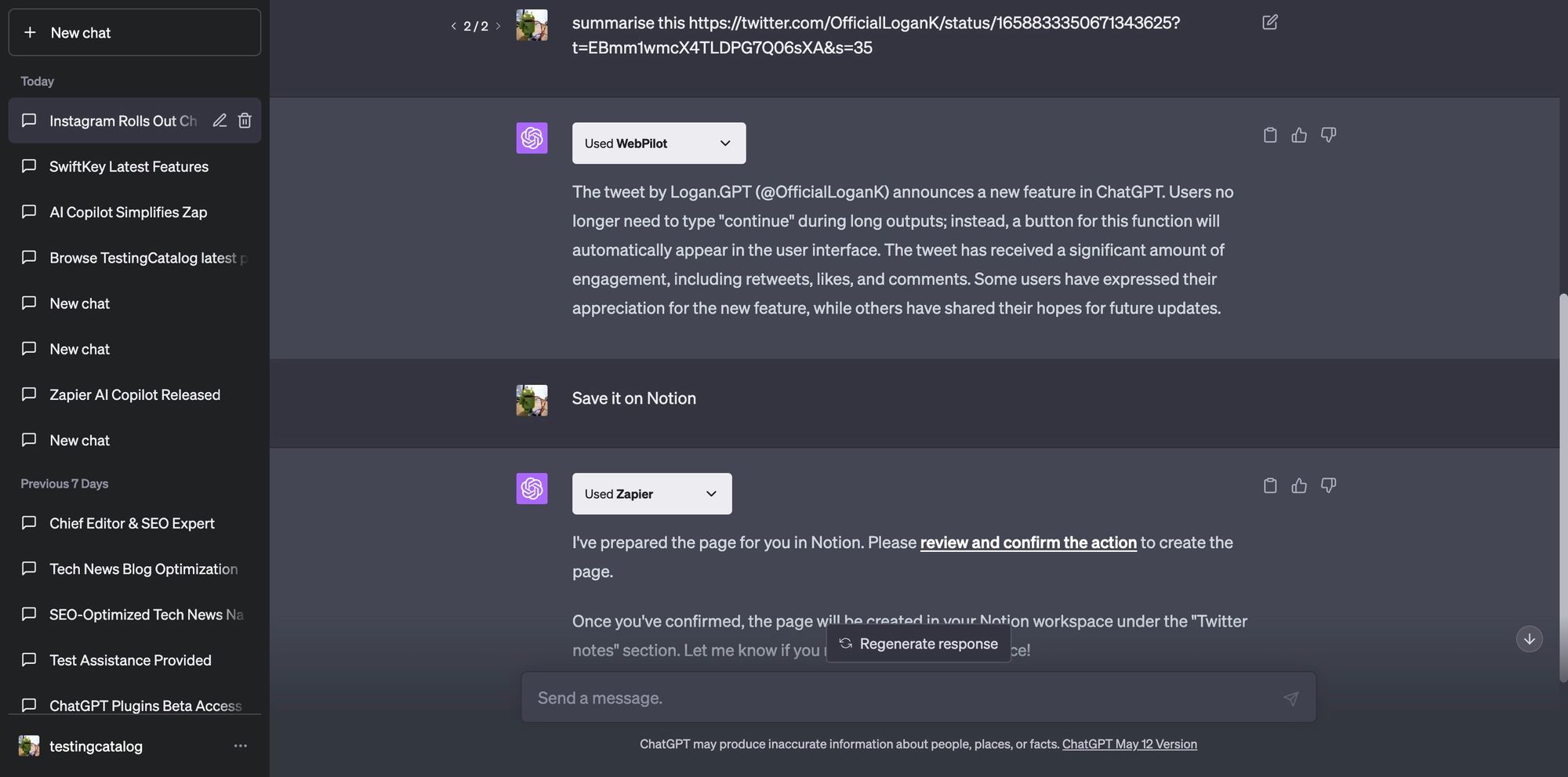 Benefits for ChatGPT Users
These features unlock new possibilities for ChatGPT users and enhance their workflow and productivity. By enabling web browsing and plugins, users can have more interactive and enriched conversations with the AI agent. Additionally, real-time integrations with third-party tools like Twitter, Facebook, Instagram, Discord and Notion and many others will further streamline and automate users' activities.
About ChatGPT
ChatGPT is an AI language model developed by OpenAI, providing users with a natural and effective way to generate human-like text for various purposes, such as content writing, brainstorming, programming assistance, text summarization, and more.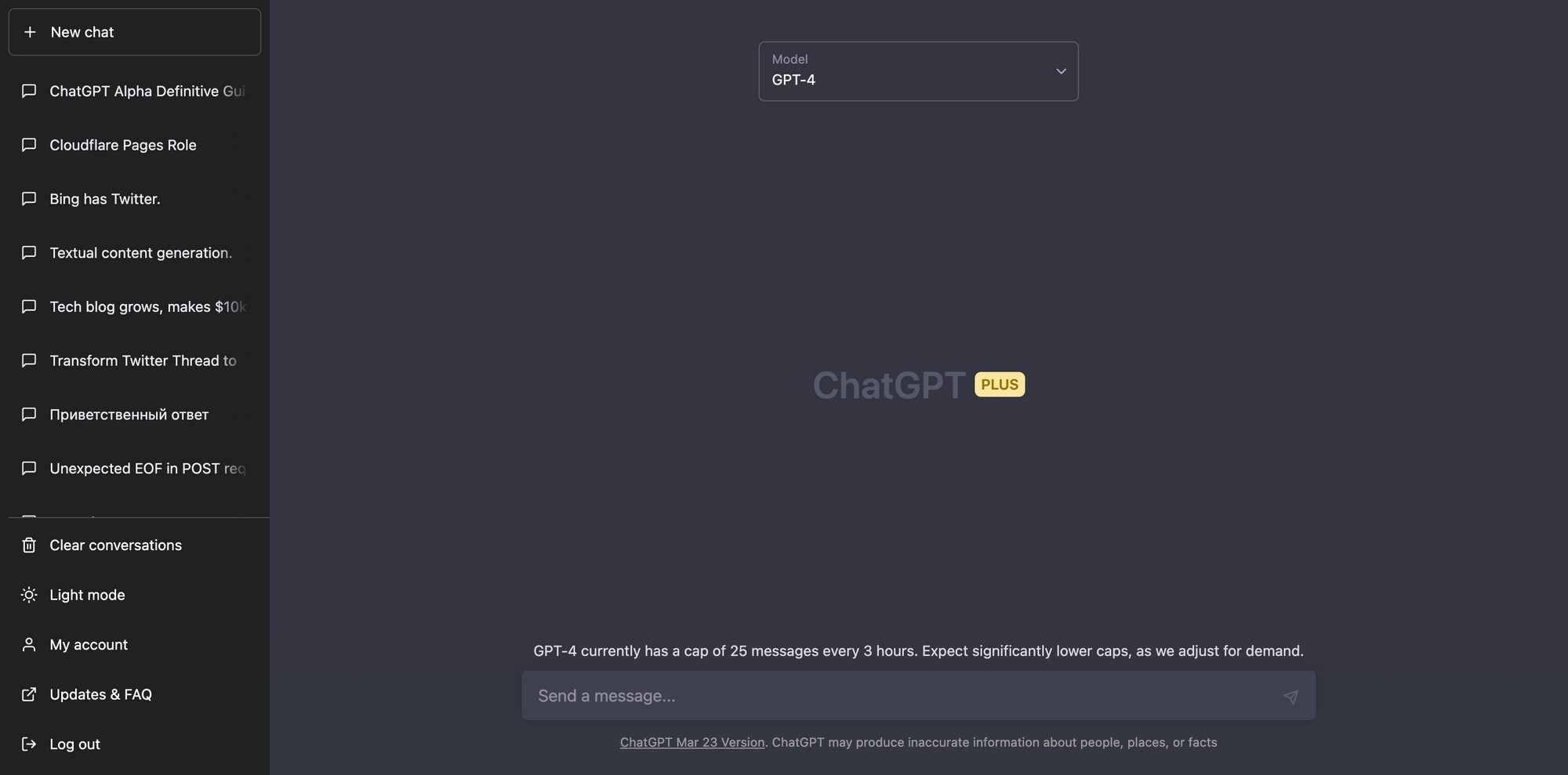 Source
This information was announced in a tweet by OpenAI. You can find the original tweet here.