Brave
Brave released its search engine to public beta and you already can set it as the default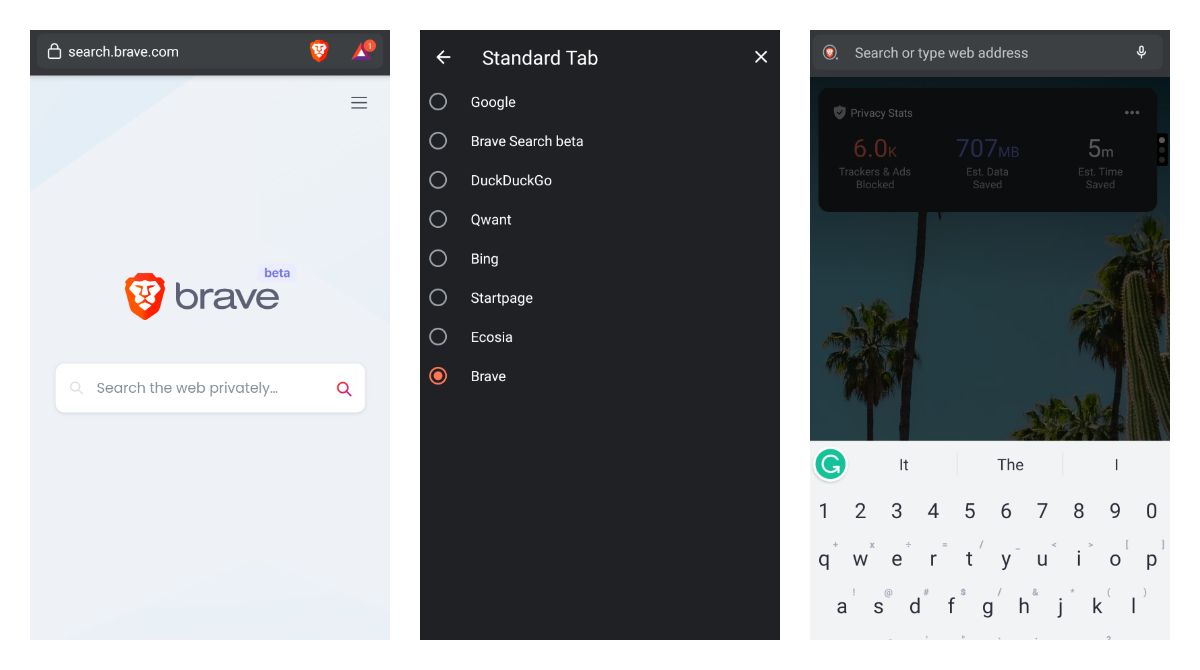 Earlier this year Brave announced its privacy-focused search engine. It became available in Early Access to a limited number of registered beta testers for some time and now it is finally available to the public.
During the early access, beta testers were asked not to share any info or screenshots with the public. Access to the search engine required a short living access token so it wasn't possible to simply open it without an email confirmation.
You can try it yourself by visiting search.brave.com 📲
For now, it still states "beta" on its home page but should be easily accessible. If you use a Brave browser, you can also set it as a default search engine already.
How to set Brave search as the default:
Open Brave settings page.
Select the Search Engines option.
Select Standard tab.
Pick Brave search option.
Regarding the search itself, its ranking algorithms are supposed to be open and maintained by the community. At the same time, Brave ads may appear in the search in the same way as they exist in the Brave browser. The promo screen also states that it may get paid ad-free version as well.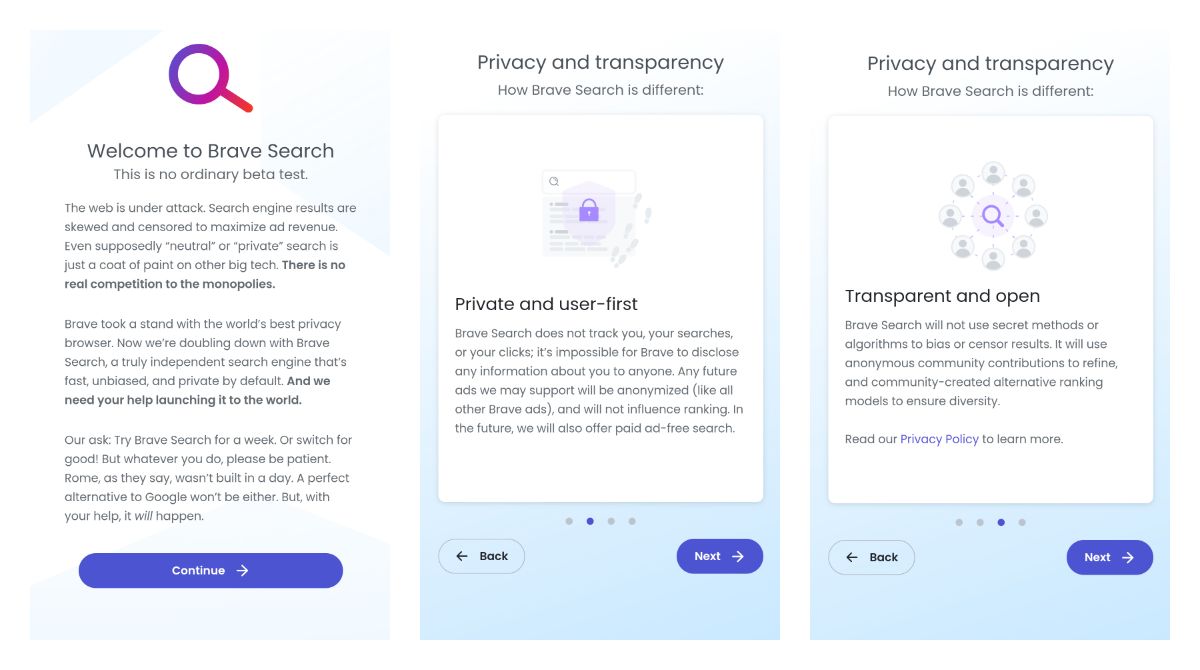 The search view also supports the dark theme, and some other neat privacy features that you can find in the hamburger menu on the top right.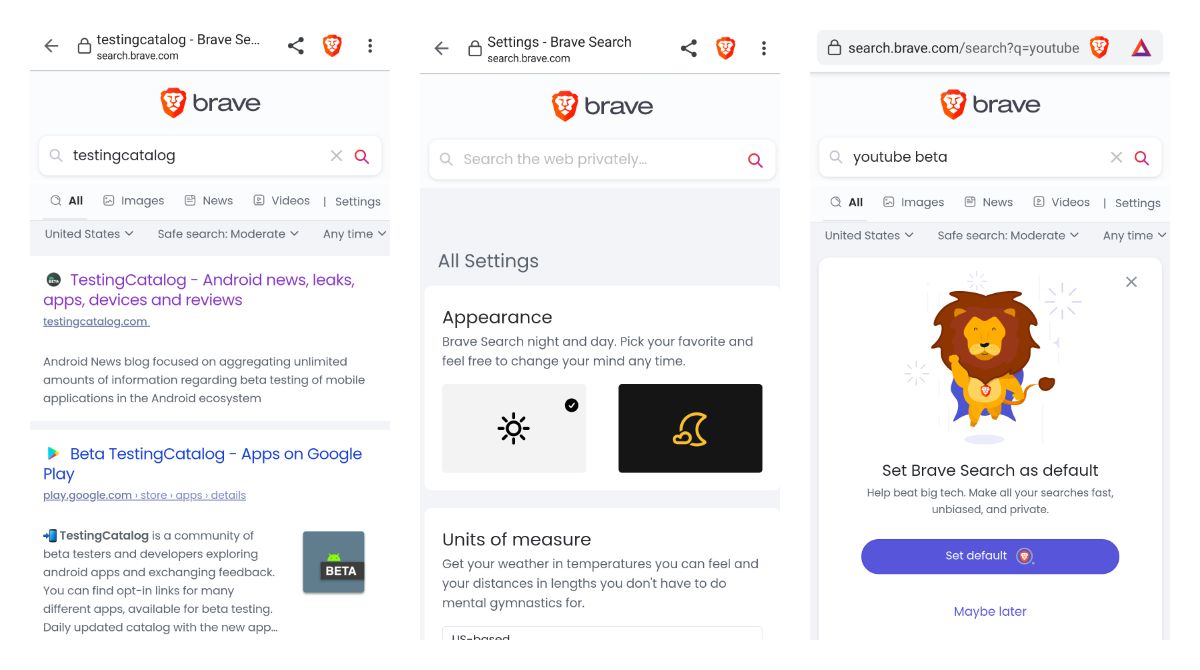 Have you switched to Brave already? 🤔
Via Brave blog