Step-by-Step Instructions for Writers, Bloggers, and Content Creators
Introduction
As a writer, blogger, or content creator, you may be among the early adopters of the revolutionary ChatGPT Alpha. With various solutions like ChatGPT Plus, ChatGPT Plugins, and APIs, you might encounter bugs or issues that need addressing. In this guide, we'll walk you through the process of reporting bugs and providing feedback to the OpenAI team on their Discord server.
Step 1: Join the OpenAI Discord Server
First, join the OpenAI Discord server using this invite link. Everyone is welcome to participate in the community, and it's the perfect place to report bugs, receive updates, and engage in discussions related to ChatGPT.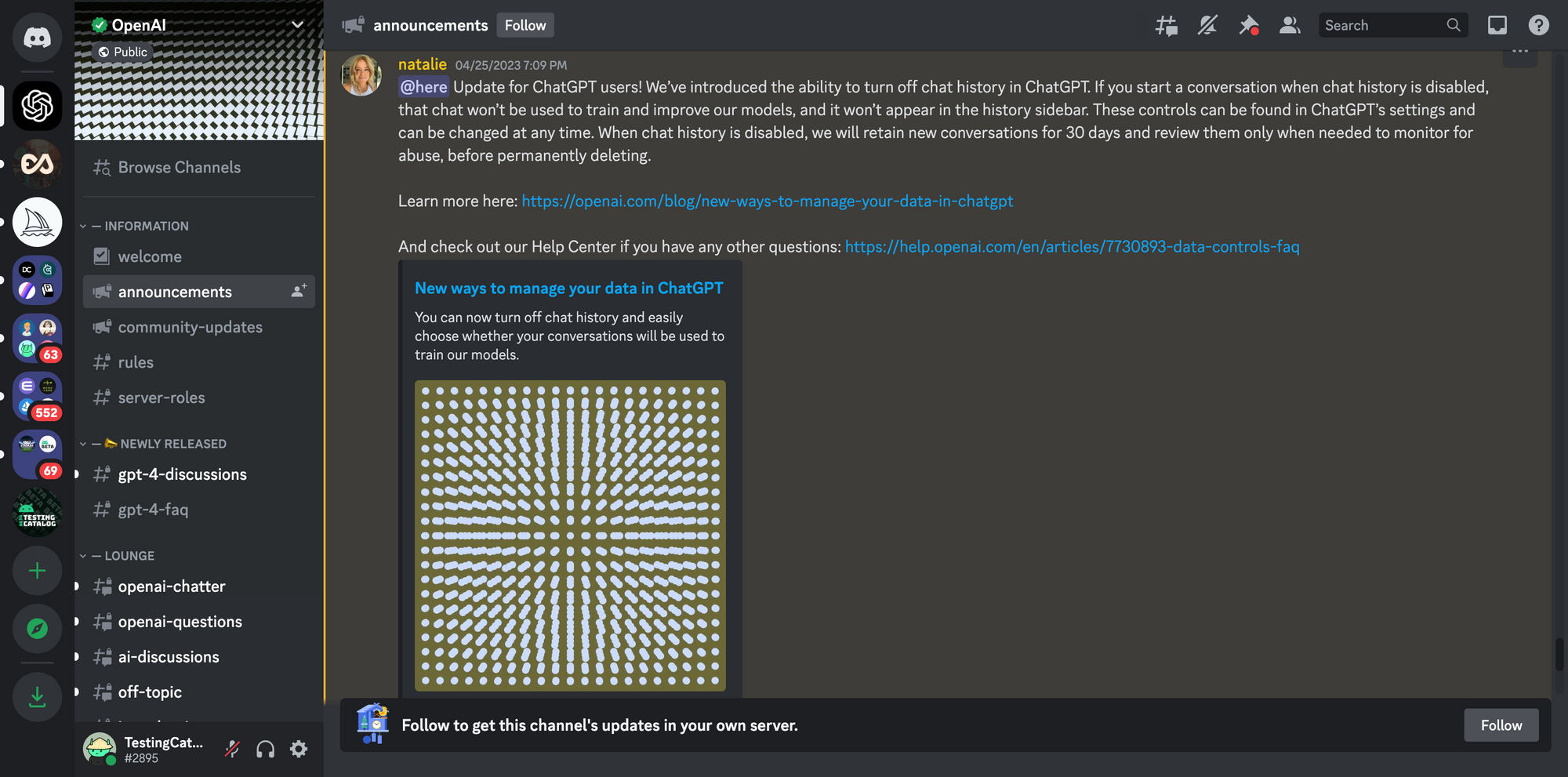 Step 2: Pass the Verification Process
Once you've joined the server, you'll need to pass the verification process. This ensures a secure and friendly environment for all members.
Step 3: Navigate to the "bug-reports" Channel
After verification, scroll down the list of channels and open the "bug-reports" channel. Before you post a new bug report, browse through the existing issues to avoid duplicates.
📲
Discord tip: You can change the sorting and view of the thread to display them in a grid format. This will allow you to see more posts on one screen. Use existing tags to narrow down the scope of your search.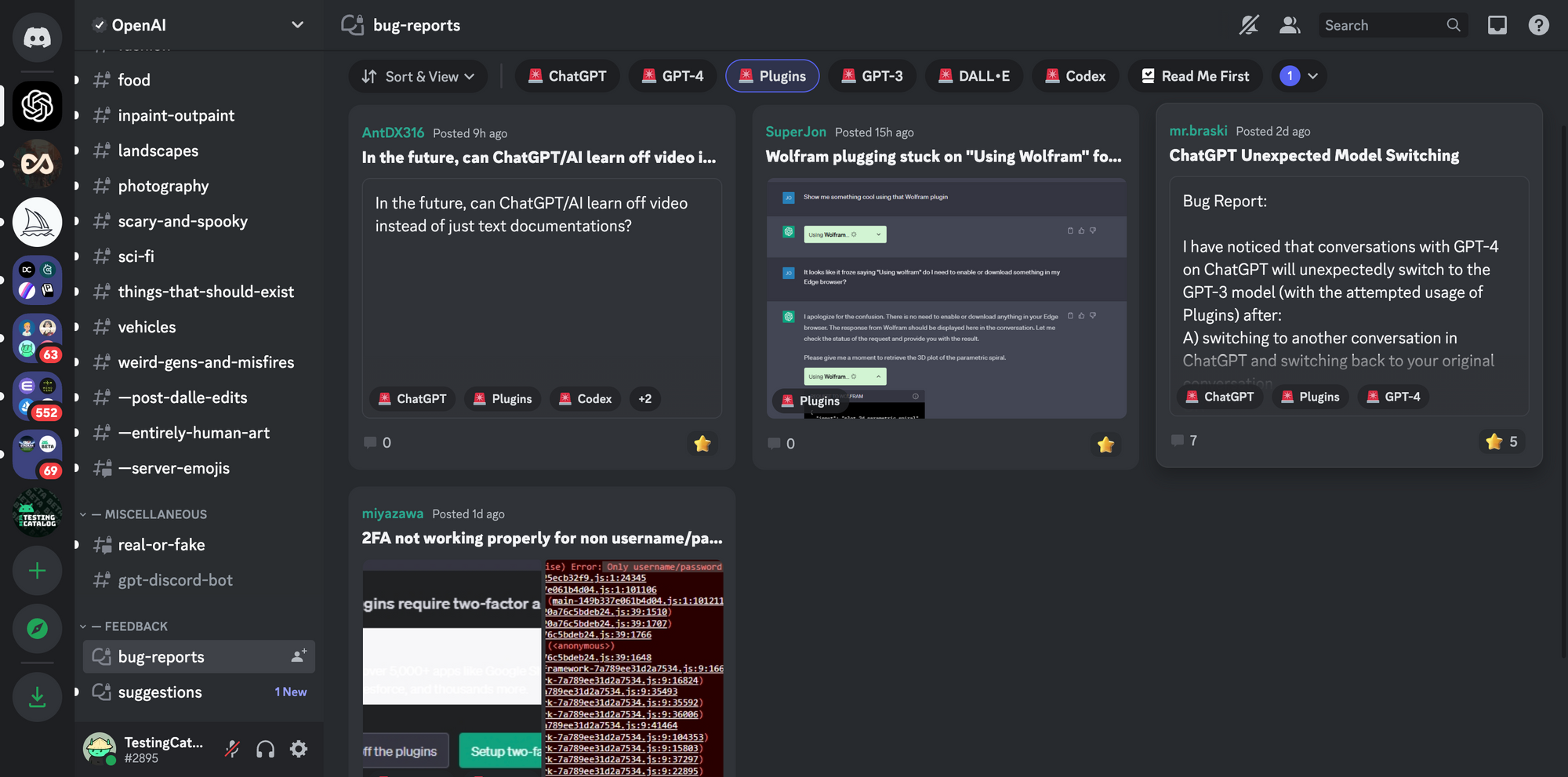 Step 4: Check the Pinned Thread on Bug Reporting Guidelines
The OpenAI team regularly updates the bug reporting guidelines, so make sure to check the pinned thread for any changes. Remember to include steps to reproduce, expected and actual results, and other necessary information about your environment (OS, version, etc.).
Step 5: Create a New Post
Tap on the "New Post" button and fill in the title and description. Be sure to use relevant tags and follow the bug-reporting guidelines. Attach any necessary files or screenshots to support your report.
Step 6: Engage with the OpenAI Team
After submitting your bug report, wait for a reply from the OpenAI team. Provide any additional information they request and engage in the conversation to make your contribution more valuable.
---
By following these steps, you'll be able to effectively report bugs and contribute to the ongoing development of ChatGPT. Your input will be invaluable for improving the ChatGPT Alpha experience for writers, bloggers, and content creators like yourself. If you haven't explored ChatGPT Alpha yet, learn more about it from our ChatGPT Alpha Tester Guide 🔥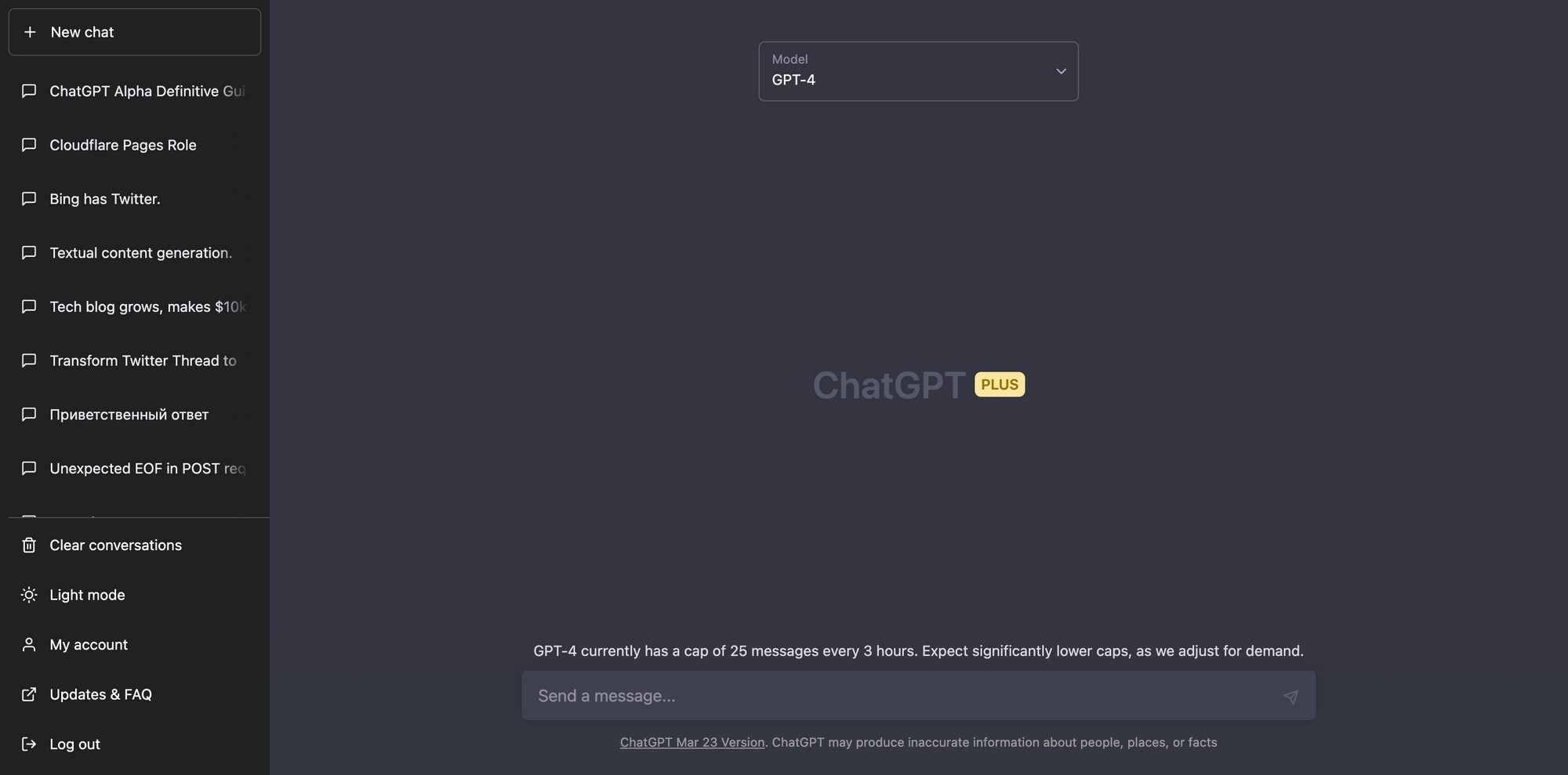 Do you have any questions or experiences you'd like to share about using ChatGPT Alpha? Leave them below 👇