Zapier has recently introduced its AI copilot in beta, designed to help users create new zaps with simple text prompts. This new feature aims to streamline setting up Zaps and make them more user-friendly.
How to try the AI copilot feature
For those interested in testing out the AI copilot, follow these steps:
Visit Zapier's website and opt-in for the beta feature.
Once you've opted in, you'll notice a new prompt UI on the main homepage.
Use the prompt to instruct the AI on creating new zaps. For example, "Save new leads from Facebook Lead Ads to Google Sheets, and email me the lead in Gmail."
The AI copilot will generate a new zap based on your input, which you can edit and customize later.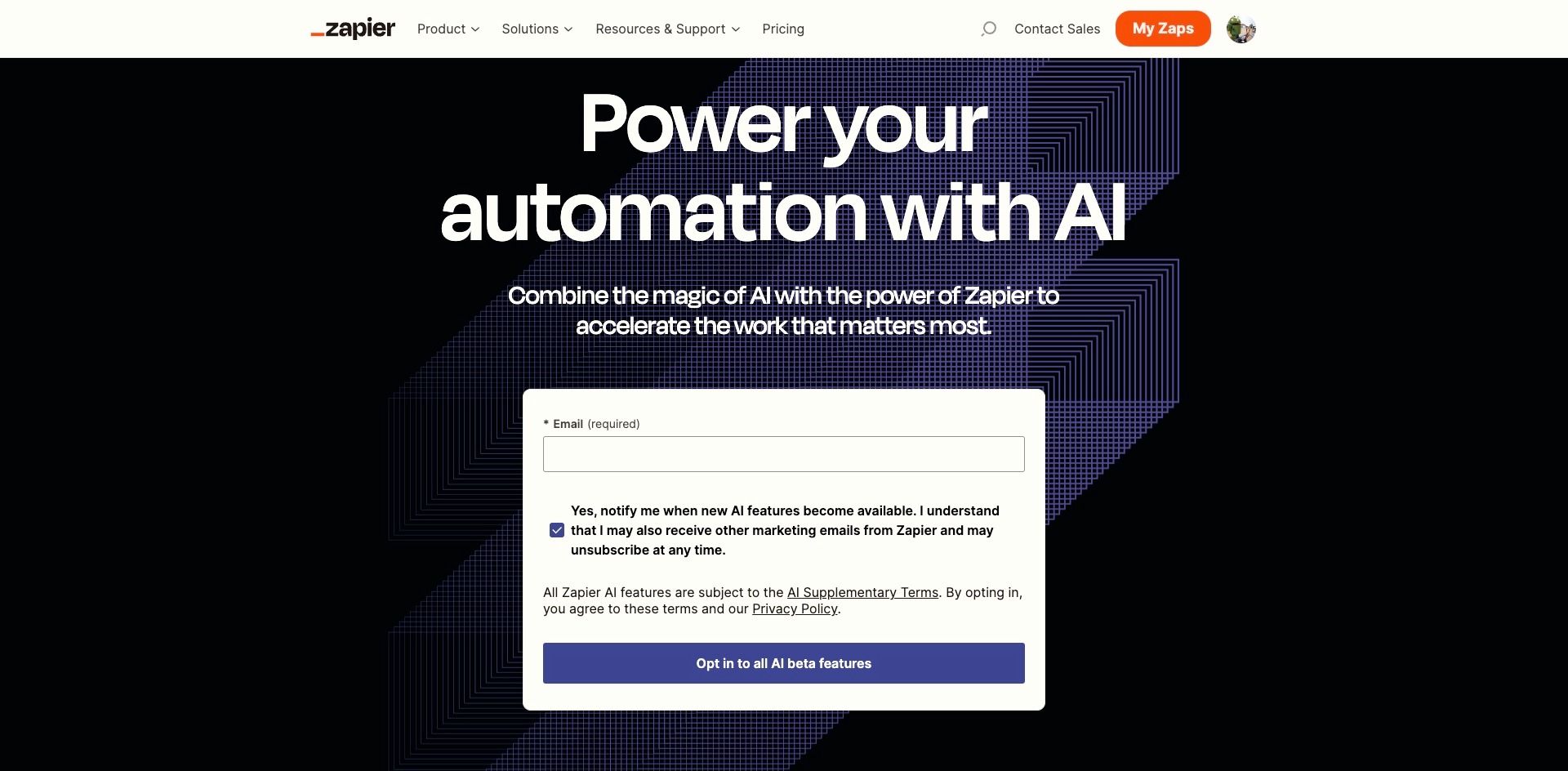 Benefits of the AI copilot feature
This feature is handy for users who are new to Zapier or those who want to save time in setting up Zaps. It simplifies the process by providing suggestions and automating the creation of zaps based on user input. However, it's essential to note that the feature is still in its early stages and may not yet fully understand complex instructions or create intricate pipelines.
About Zapier
Zapier is a popular automation tool that connects various apps and services to help users automate their workflows. With thousands of apps in its ecosystem, Zapier enables users to create custom workflows, known as zaps, that trigger specific actions when certain conditions are met. This powerful tool saves users time and effort by automating repetitive tasks and streamlining processes across multiple platforms.
Source and additional information
The news of the AI copilot beta release comes directly from Zapier's official website. Users can learn more about this feature and provide feedback to help improve its functionality and effectiveness. For more information, visit Zapier's website and look for the announcement regarding the AI copilot beta.