WhatsApp
WhatsApp pushed photo upload quality options to more users on Android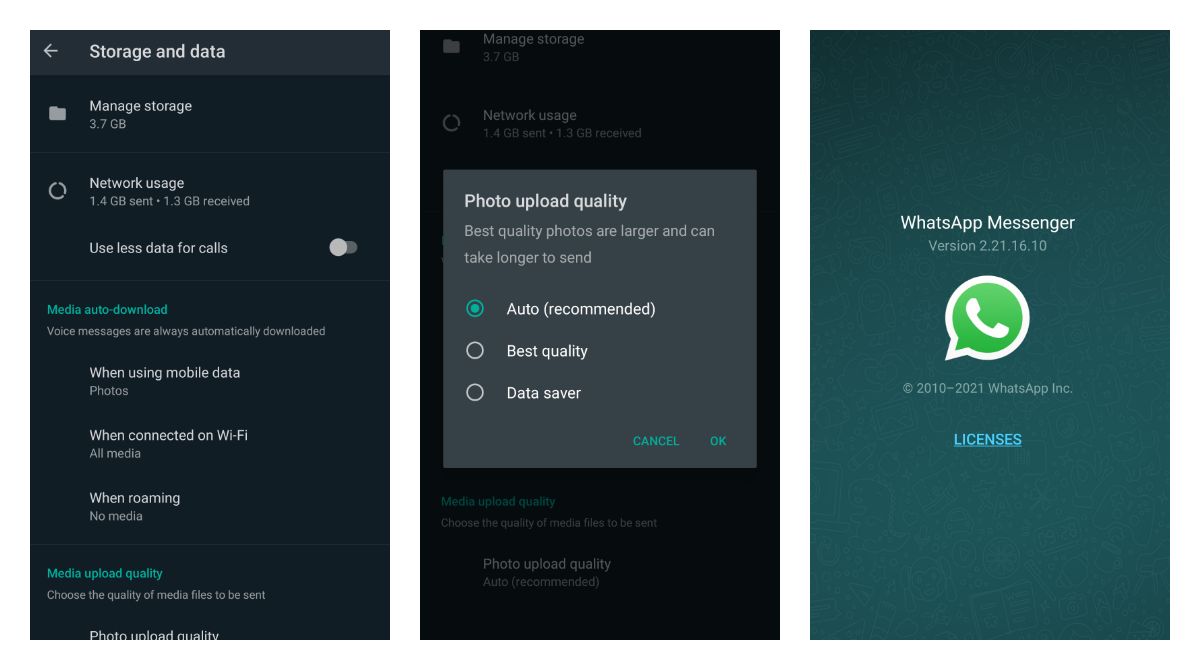 WhatsApp started testing this feature in July and now it is becoming available to a wider range of Android users. If you go to Settings > Storage and Data, there you may notice a Media upload quality section. This setting allows you to choose the media upload quality between Auto, Best quality and Data saver.
Bear in mind that the Best quality option may affect your internet bandwidth if you are using a cellular network. Interesting to note that many cellular network providers offer internet options with free traffic for WhatsApp and this change may have an effect on these plans in the future.
How to send photos on WhatsApp in the best quality?
Open WhatsApp settings view.
Tap on the Storage and data.
Tap on the Photo upload quality at the bottom.
Choose the Best quality option.
Go back and share your photos in the chat.
This feature was available on Telegram for ages but seems like WhatsApp is keeping up this time.
h/t @SaadhJawwadh
Tester Context:
📲 WhatsApp is a popular messenger app by Facebook.
📲 WhatsApp is also available in Beta and you can opt-in as a tester via Google Play.