Telegram
Telegram got an improved audiobooks and podcasts player, media search in the share tab and more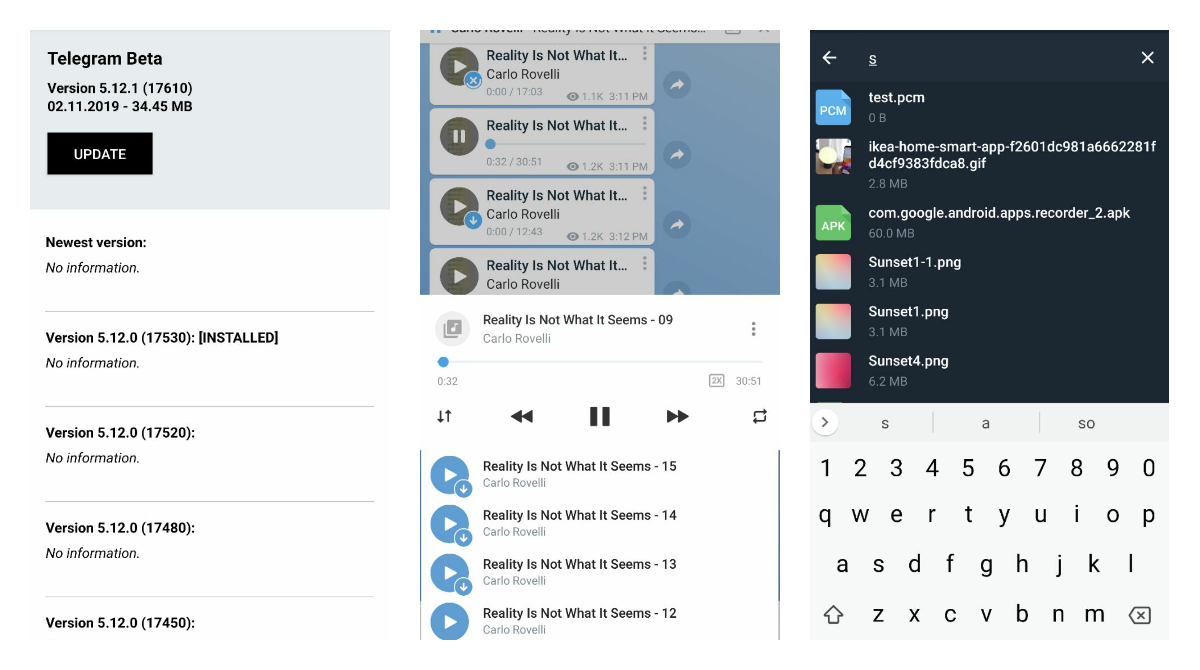 Telegram for Android got a couple of new features in the minor update v5.12.1. At first, it became available to beta users and after a couple of small fixes, it was released to Google Play.
Here is the changelog:
Listen to podcasts and audio tracks longer than 20 minutes at 2x speed.
Resume playback from where you left off when watching long videos and listening to long audio tracks.
Search for items in the current folder when attaching files or music.
Tap and hold on chats when sharing from other apps to send to several recipients.
Hold on the Archive folder to mark all archived chats as read.
The most interesting part here is an improved player for audiobooks and podcasts. If you are surprised by the fact that somebody listens to audiobooks on Telegram, you are not alone 😎 In fact, Telegram has some features for that use case and now it can also remember the place where you stopped last time so you won't need to search for it manually. The second useful feature that was added with a recent update, now you can listen to them at 2x speed!
Just in case if you want to try these features out - there are two channels over here where you can find some audiobooks to listen.
Being able to mark archived chats as read is a handy feature too. Keep in mind that you can always hide or unhide archived chats row by sliding to the left and down. Now, you can also long tap on them to see the menu where you can mark them as read or pin to the top.
Do you know a good English channel for audiobooks or podcasts? Feel free to share them in comments!
And don't forget to check our @tgtester channel about Telegram beta for Android.