The latest beta update for Android came with a bunch of minor improvements around different video features of Telegram.
Video playback controls
Now you can speed up or slow down video playback speed to x0.2, x0.5, x1.5 and x2 values. These controls can be found in the three dots menu of the video player screen.
Improved video messages
Now, as a video message viewer, you can expand video messages to make them bigger. You can also scroll the chat up and see a video message in a floating window that you can move around. In addition to that, video messages also got pinch to zoom functionality in version 7.8.1.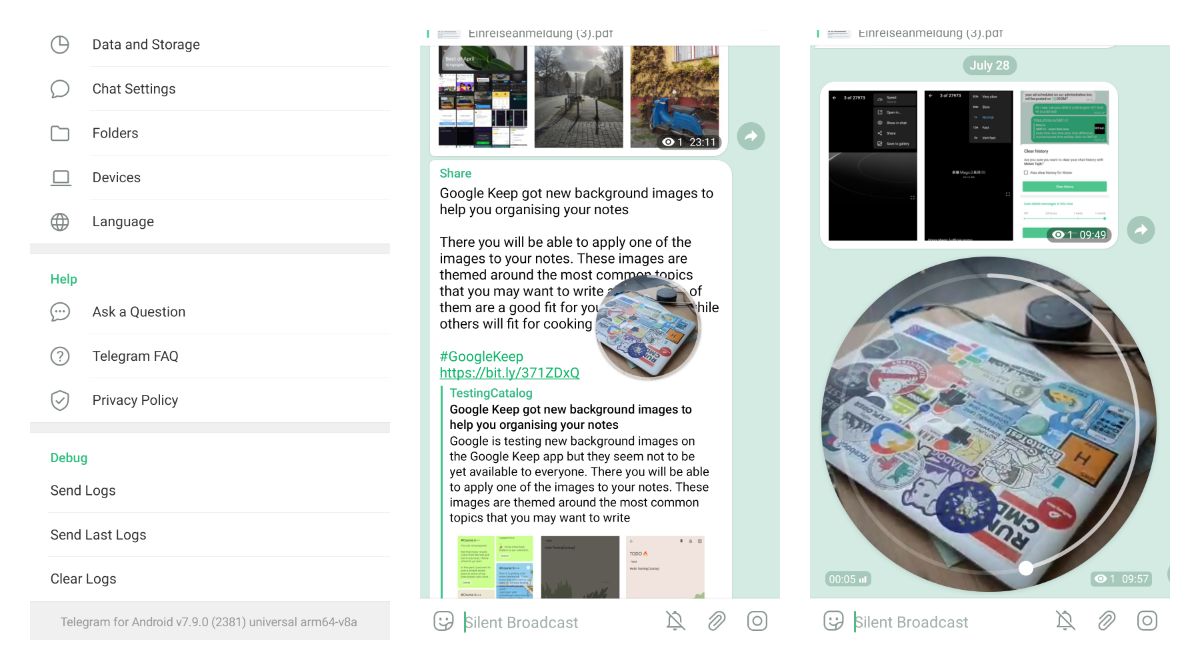 Message history cleanup after one month
Now when you tap on the "Clear History" button in the 1 on 1 conversation, you may be able to set up automatic cleanup after 1 month time period. Previously, 1 week was the highest value.
Screen sharing in 1 on 1 video calls (Update: may be not working on all devices yet)
In order to make this feature work, you will need to make a video call from one beta client to another. There you will be able to share your screen and switch back to the camera mode if needed. Unfortunately, this feature is not yet available to everyone.
To be updated. Follow @tgtester to stay tuned 📲