Signal
Signal Messenger brings additional customization options to set a colour to chat bubbles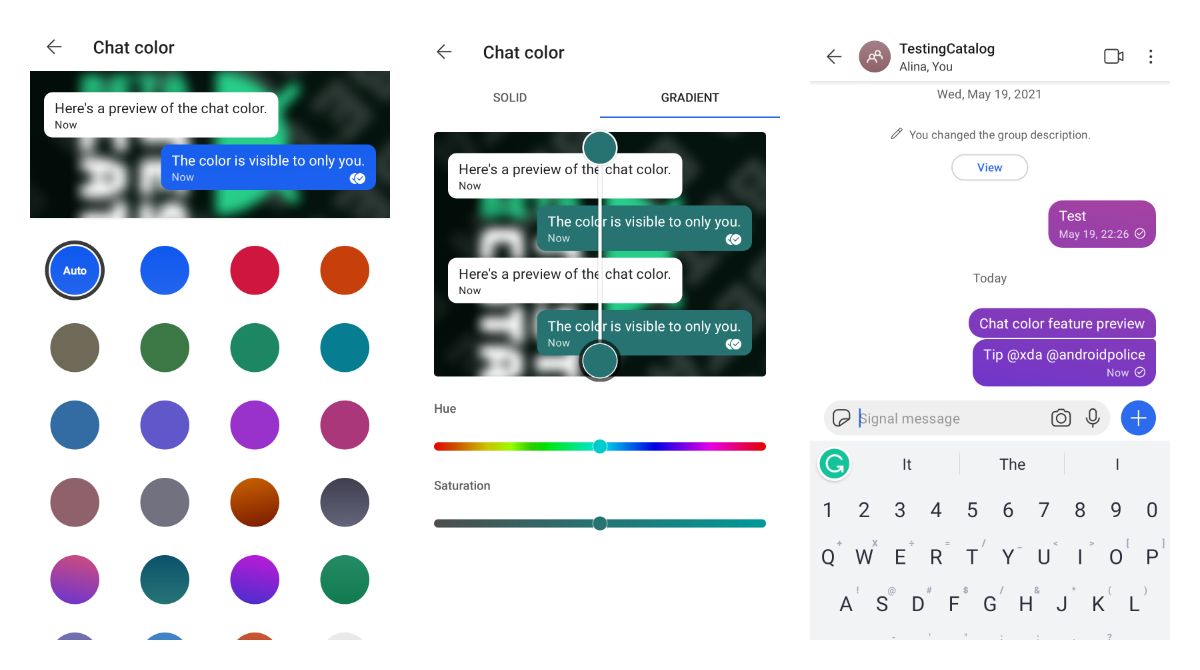 Signal messenger got a bunch of customisation features to get feature parity with other messengers in version 5.13.2. This time it got a new option that allows you to customize chat bubbles colour. There you can set it to the auto mode or pick one of the pre-selected colours. An option to pick a colour or a gradient is also available.
What's New:
★ Become a conversation artist. Use the new color selector to turn every chat into a masterpiece, or let 'auto' mode pick something just as palette-able.
Signal's customisation capabilities are not as advanced as Telegram's theming engine for example. At the same time, UI features normally have lower importance for users who care about privacy and open source. How about you?
How to test:
Open any chat on Signal.
Open Chat settings.
Select Chat colour & wallpaper option.
Select the Chat colour option.
Pick the desired colour.