The latest Samsung Game Launcher update to version 5.0.02.9 came at the end of April. There you can find a new button on top right of the screen that leads to a gamer profile page.
Samsung's gamer profile feature looks like an analogy of Google Play Games app which gathers your stats about games being played. You can pick a profile image, unlock achievements, view usage stats per every game and more.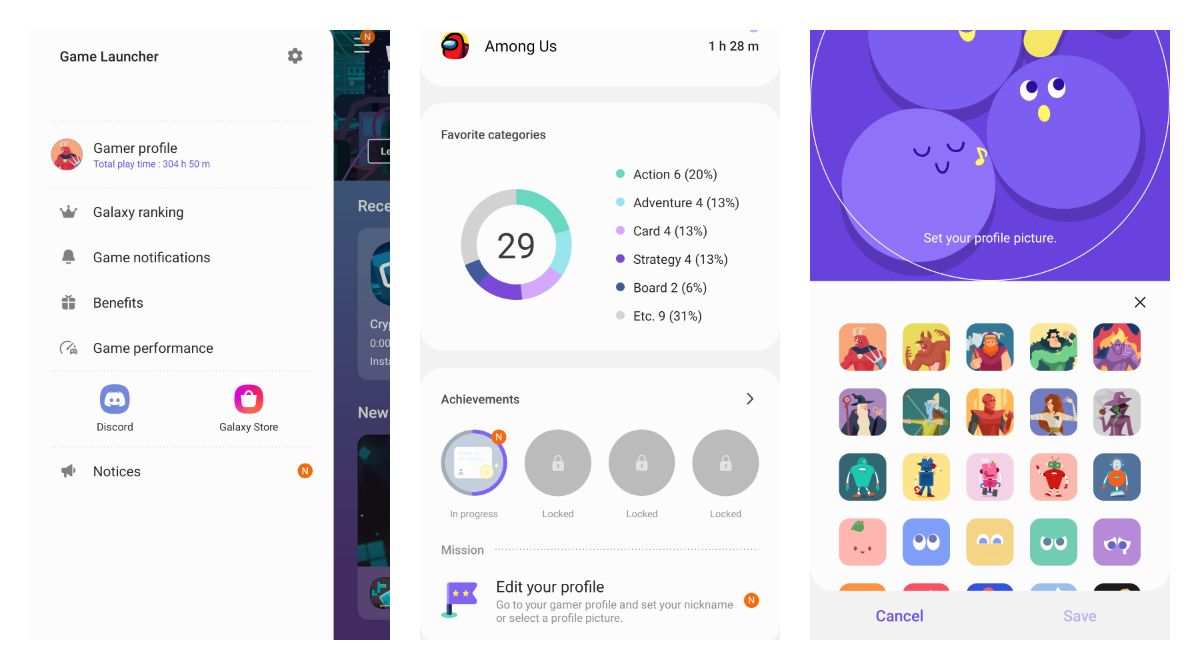 The data that is displayed on the gamer profile page was available before as well so you will see your whole gaming history over there.
How to test:
Tap on the Gamer Profile button on the top right.
Check around to see your gaming stats.