This initiative aims to decrease your screen time by cutting the noise that you get from unnecessary notifications. It also asks you for access to your activity data so the launcher can understand your usage patterns in a better way.
After being enabled, you can start receiving a notifications summary instead of all of them one by one. This summary can also filter out what's not important so you can skim it faster.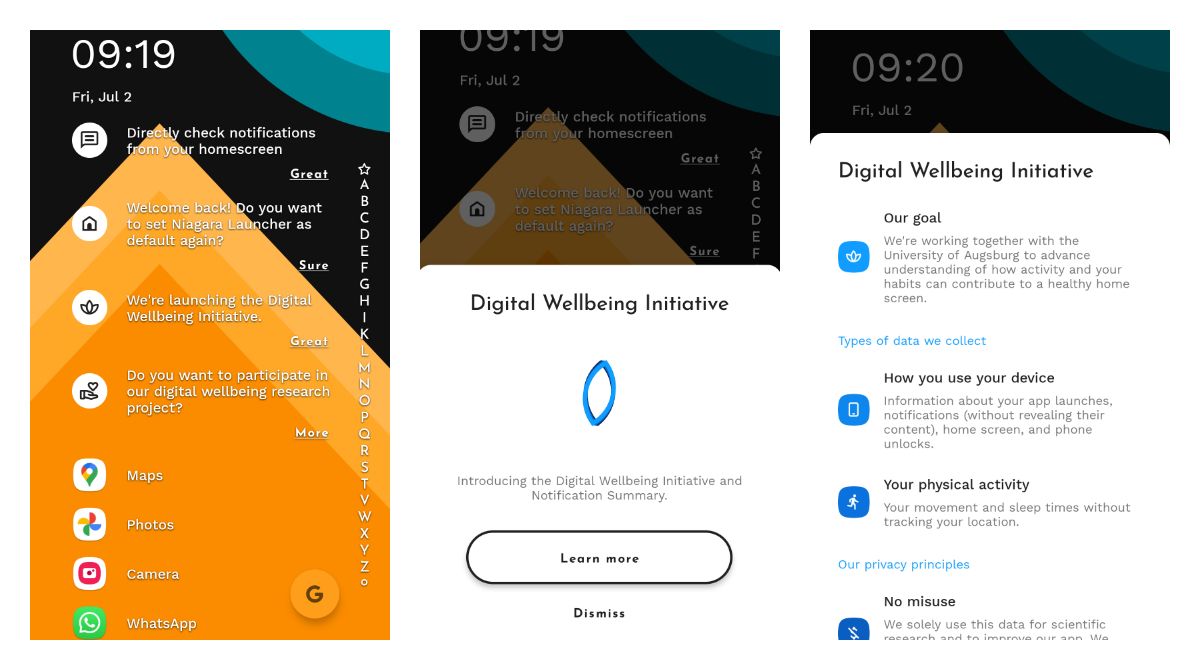 How to test:
Install the latest beta build.
Tap on the new message about Digital Wellbeing on the home screen.
Tap on the enrol button.
Go to Settings > Features > Notifications > Notification summary.
Enable notifications summary.
Source: Niagara Launcher