Among Us is a relatively new indie game that was developed by a small studio of 3 devs. This game already has a PC, Android and iOS versions. It also became hyper-popular super fast as you may probably notice by spotting different content about the game on YouTube, Twitter, Twitch, memes and other places.
Like many other great games for Android, Among Us, has a beta version too that may give you access to early features.
Before getting into beta testing, I want to mention what this game is about. If you heard about offline "Mafia" game where you need to figure out who is the gangster, you can easily spot a similarity in Among Us. Even the package id of the android app is named as "spacemafia".
You are on a starship, there is a crew of 10 guys and one of them is the imposter who is trying to kill others. After each kill, you go to the chat and vote for a person whom you want to eject from the ship.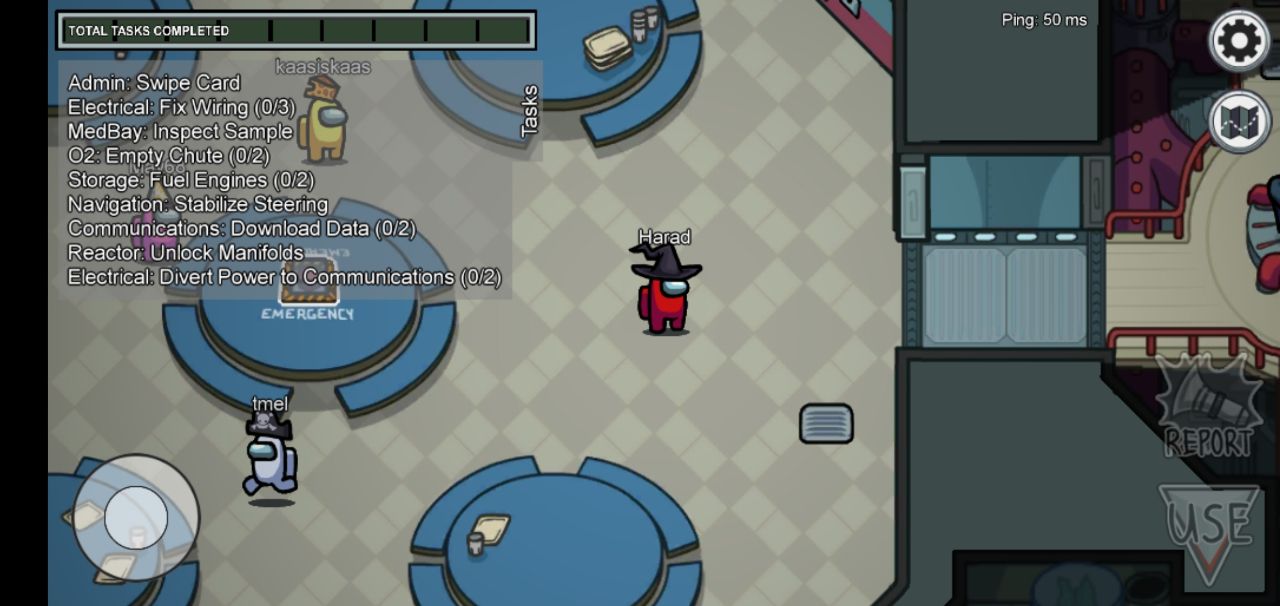 A funny graphics along with tons of small features and customisations is a part of what made it possible to make a simple mafia-like game to be successful in the online format.
You would need to play a couple of games to understand what is going there. All games a relatively fast as well. After the first 10 games in a row, you may notice that you are waiting for a chance to be an imposter yourself as most of the time you would be playing as a crewmate.
Game description on Google Play:
Play online or over local WiFi with 4-10 players as you attempt to prep your spaceship for departure, but beware as one will be an impostor bent on killing everyone!

Crewmates can win by completing all tasks or discovering and voting the impostor off the ship.

The Impostor can use sabotage to cause chaos, making for easier kills and better alibis.
How to join Among Us Beta on Android
The beta program for Among Us on Android is open to everyone at this moment and you can join it via this OPT-IN link or from the Google Play itself.
Apart from Android, Among Us beta also exists for a Steam platform. The most recent beta release got a bunch of new features that you may get next time as well. If you are curious about Among Us community and changelogs, you may want to join an official subreddit of the game.
It also has a super huge Discord server which is currently full and it is not clear yet if it will be able to accept more users and when.
So, what do you usually say as an imposter???
For more cool games and apps you may need to try TestingCatalog app from where you can OPT-IN to be a beta tester for a huge list of new things.