Facebook Business Suite
Facebook Business Suite got in-app changelogs, more insights, drafts, albums support and more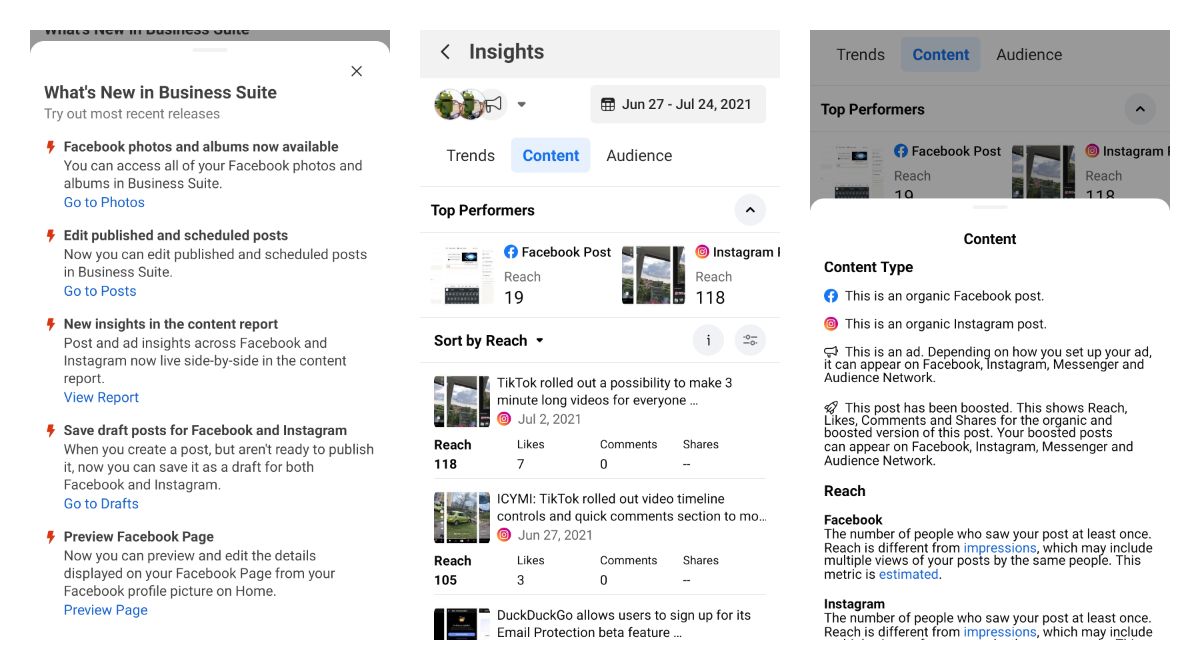 This time, Facebook Business Suite got a new widget on its homepage with a big changelog of new features. From this changelog, users can also navigate directly to the updated page.
What's New?
Facebook photos and albums now available You can access all of your Facebook photos and albums in Business Suite.
Edit published and scheduled posts Now you can edit published and scheduled posts in Business Suite.
New insights in the content report Post and ad insights across Facebook and Instagram now live side-by-side in the content report.
Save draft posts for Facebook and Instagram When you create a post, but aren't ready to publish it, now you can save it as a draft for both Facebook and Instagram.
Now you can preview and edit the details displayed on your Facebook Page from your Facebook profile picture on Home.
These features and the changelog itself can be found in version 320.0.0.22.119 for Android.