AI copywriting tool Jounce sends out some early access invites
Jounce AI is an AI-powered online text editor which aims to help you with copywriting. It can be also handy for bloggers and social media managers. You can write your own text and seamlessly insert AI-generated content inside with pre-defined macros.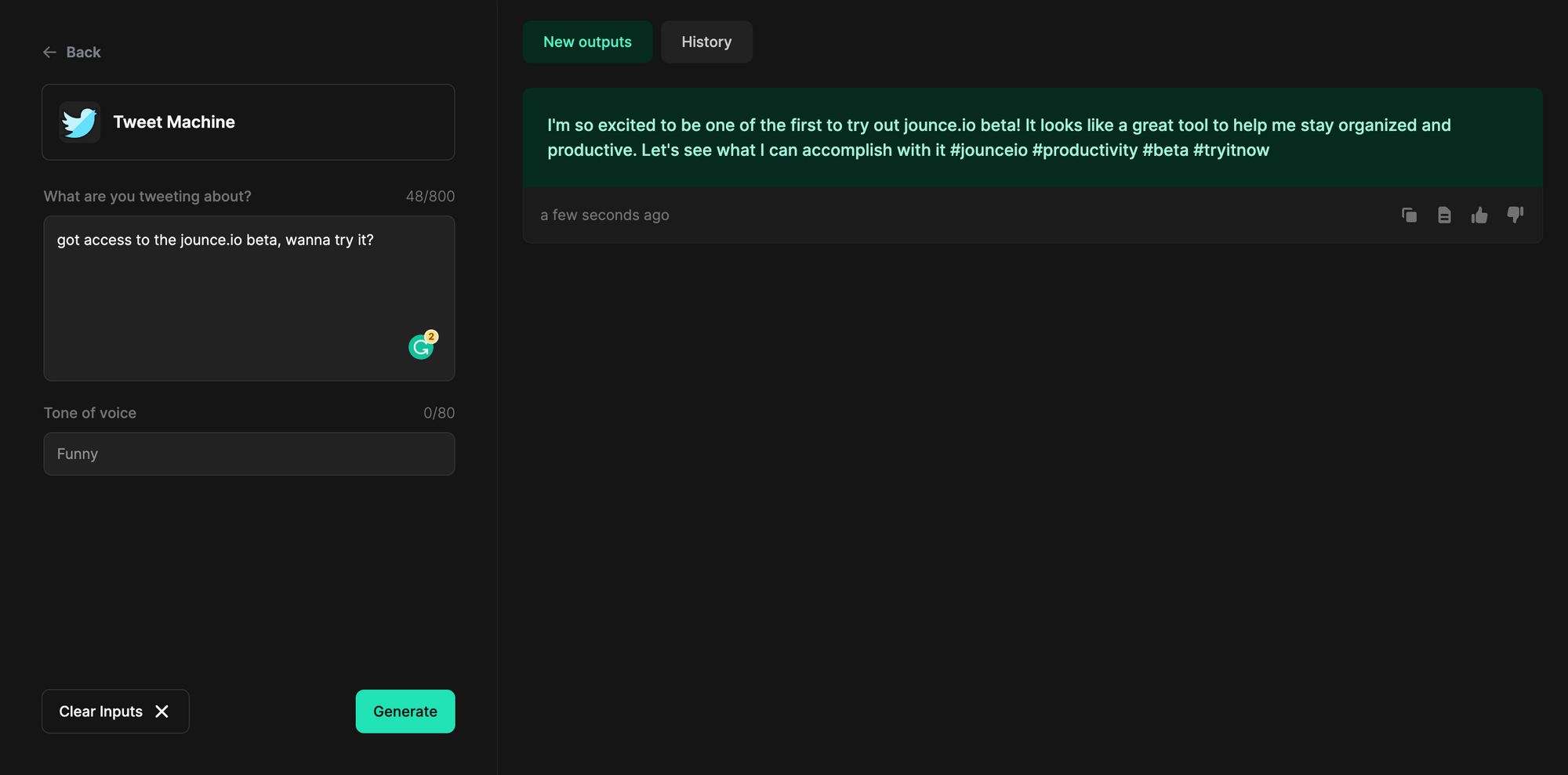 There are 3 beta invites available from TestingCatalog, first come first serve. Please drop a comment if you did a claim.
Source: Jounce AI