WhatsApp
WhatsApp got a possibility to set media files to be viewed only once on Android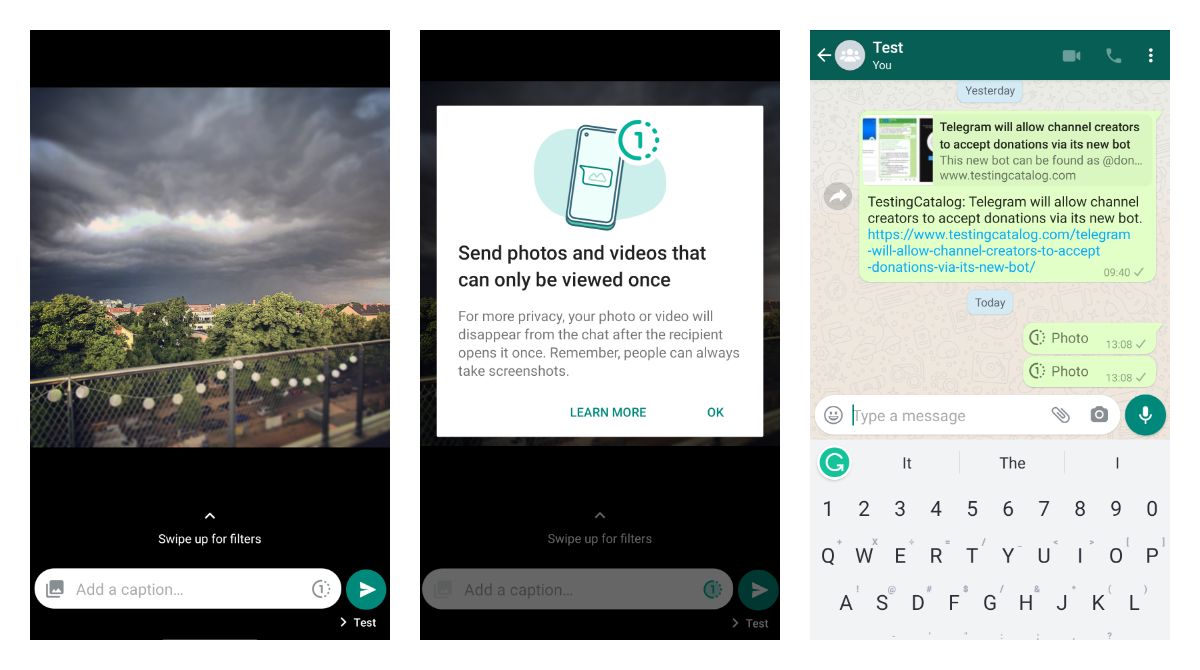 This feature is going to be rolled out to everyone and likely available for you already. Whenever you want to send a media file on WhatsApp, you will be able to toggle a setting that will set it to be viewable only once.
Within a chat, it will appear hidden and there you will be able to see its status to know if it was viewed by others or not.
How to test:
Open any WhatsApp conversation.
Tap on the attachment button.
Pick a media type.
Pick a media file.
Tap on the 1 icon in the edit text field.
Send it to the chat.
Tester Context:
📲 WhatsApp is a popular messenger app by Facebook.
📲 WhatsApp is also available in Beta and you can opt-in as a tester via Google Play.
Via @wabetainfo