Amazon Photos is an Amazon's solution for photos storage and you can think about it as a Google Photos alternative. Amazon Photos app isn't new and it got its beta release track a while ago. At the same time, it means that it receives new features ahead of the public version and it worth joining if you want to receive them early.
In the case of Amazon apps, you also may have a different feature set depending if you have an Amazon Prime subscription or not.
In this post, I want to try to highlight Prime features of the Photos app and check what it's worth.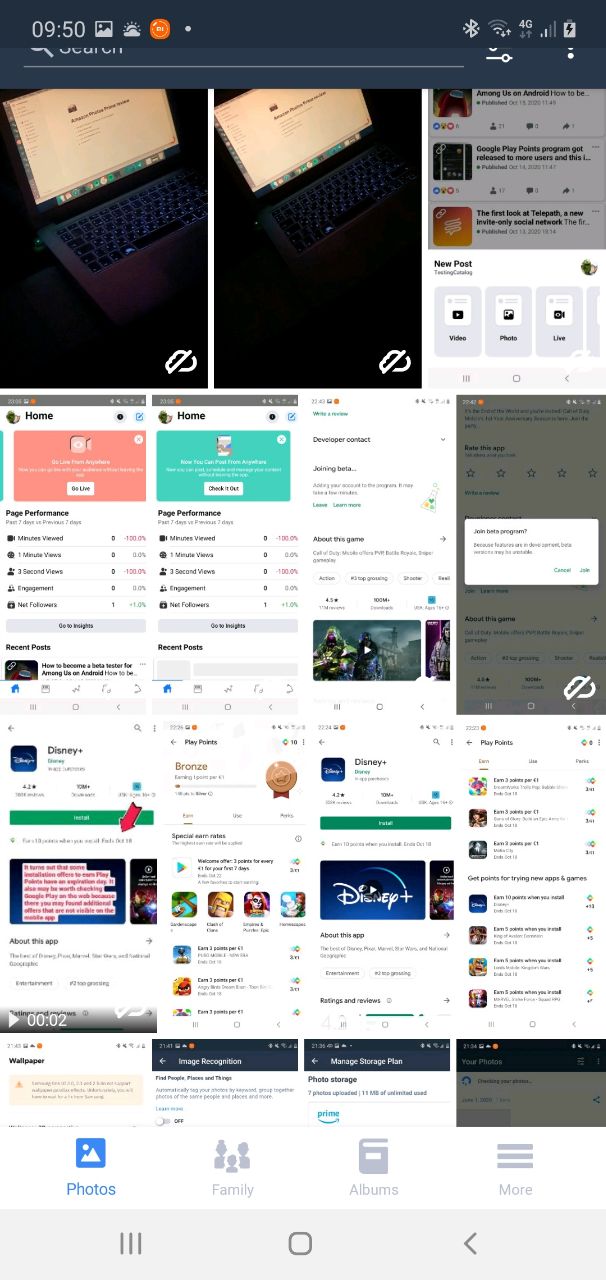 Amazon Photos for Android
The app is super simple by itself, there are several bottom tabs for Photos, Albums and More.
As soon as you open the app for the first time and login, you will see a pop-up screen for every photo folder on your mobile device that will ask you if you want this folder to be automatically uploaded to the clout. The onboarding experience and the way how these pop-ups work is far from being the best. On the good side, you can immediately block Amazon photos from uploading all your library to the cloud if you want. On a later stage, you will be able to control these upload configurations from the settings tab.
Amazon photos app simply delivers what it promises - it promises photo storage for your files and it does that in a very simple way. No fancy machine-learning or anything like that that you may see in Google Photos for example. Amazon Photos can do some image processing and tagging but this feature has to be explicitly enabled in settings.
Amazon Prime
Amazon prime is a monthly subscription that gives you different bonuses on Amazon services. Unlike on Google, you can subscribe once and you will get access to different benefits in many Amazon apps at once. A Prime subscription gives you access to fast and free deliveries from Amazon for a wide range of goods. Access to Prime Video streaming service, Prime Books, Prime Music and more other things. Of course, there are extras in every service like for 4k videos on Prime Video or for additional video storage on Amazon Photos.
Prime features of Amazon Photos
By default, you get a 5gb storage for your photos and images. With Prime subscription, you will get an Unlimited photos storage.  In addition to that, you will get a 5gb storage plan for videos that is calculated separately. And the last but not least, Amazon Photos app will get a 4th bottom tab for family photos that are not available to free account holders.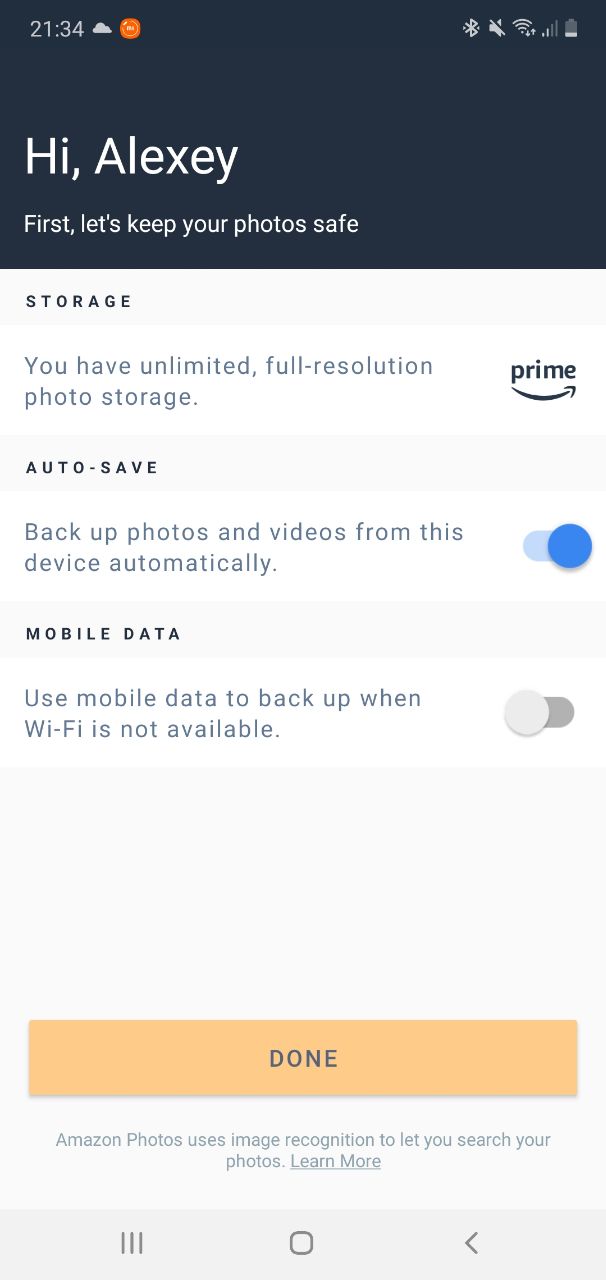 Is it worth it?
It is hard to evaluate Amazon Photos Prime without covering all other benefits that Prime subscription gives you. Amazon Photos should be considered as a bonus to your prime subscription because it is definitely not the main reason why people subscribe to it.
These are some reasons why you shouldn't test Amazon Photos:
If you don't have a Prime account. Unless you already filled you free 15 GB of Google Photos and you need a separate place to store your other pictures.
If you already have a paid Google One storage plan. Unless you want to diversify your cloud storage and have a backup place.
These are some reason why you should consider using Amazon Photos Prime:
If you have Prime and you are a photographer or if you have tons of images that you want to store. Unlimited storage without a quality loss is something that is hard to get somewhere else.
If you have Prime and you want to diversify your images for some reason. For example, if you worry that you will lose your Google account but your pictures are extremely important for you.
Otherwise, Amazon Photos beta is an interesting app to test and look at and it is possible that you can find a good use-case for it as well.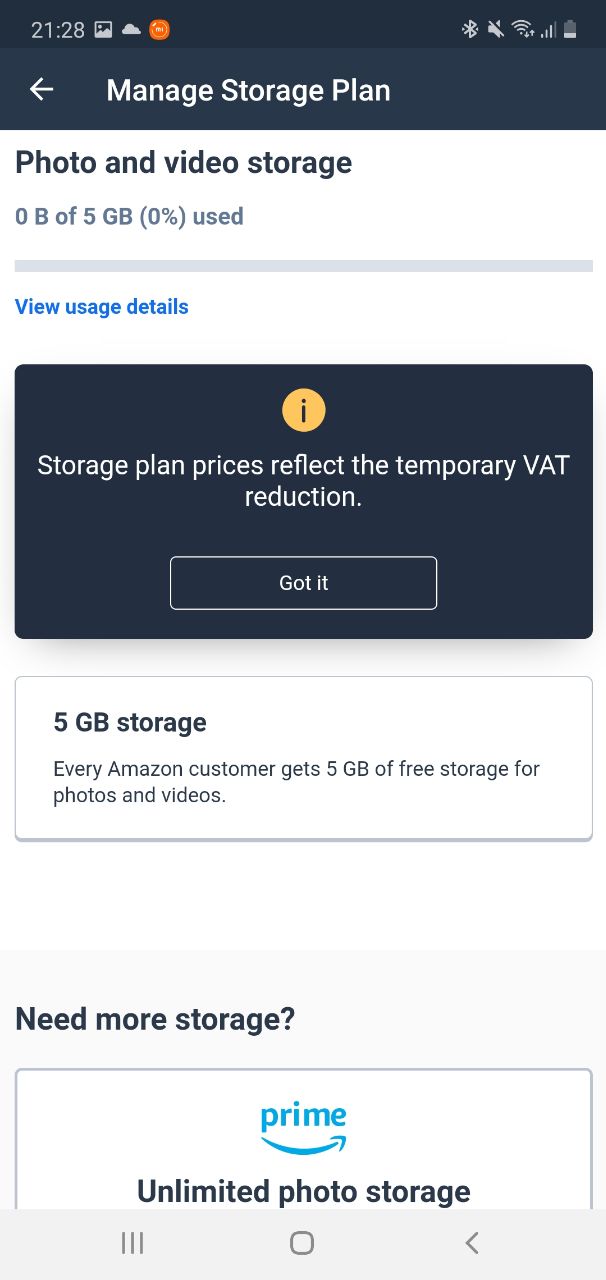 How to become a beta tester for Amazon Photos on Android
For those who use Amazon Photos app already or planning to, you can also join its beta testing program in the same way as for other Android apps. You need to OPT-IN via the link on Google Play and update the app to the latest.
Alternatively, Amazon Photos beta can be found on TestingCatalog app for Android.
What are your thoughts on it? Is it worth trying?