The app only has 1000+ installs and despite being released to a stable channel it is still in the beta stage.
The app allows you to connect your profile with Spotify, SoundCloud and other music streaming platforms that will sync all your favourites, plus other data with the app. After that, you can start creating and sharing "hums" - a 30 seconds cuts from any music track you wish.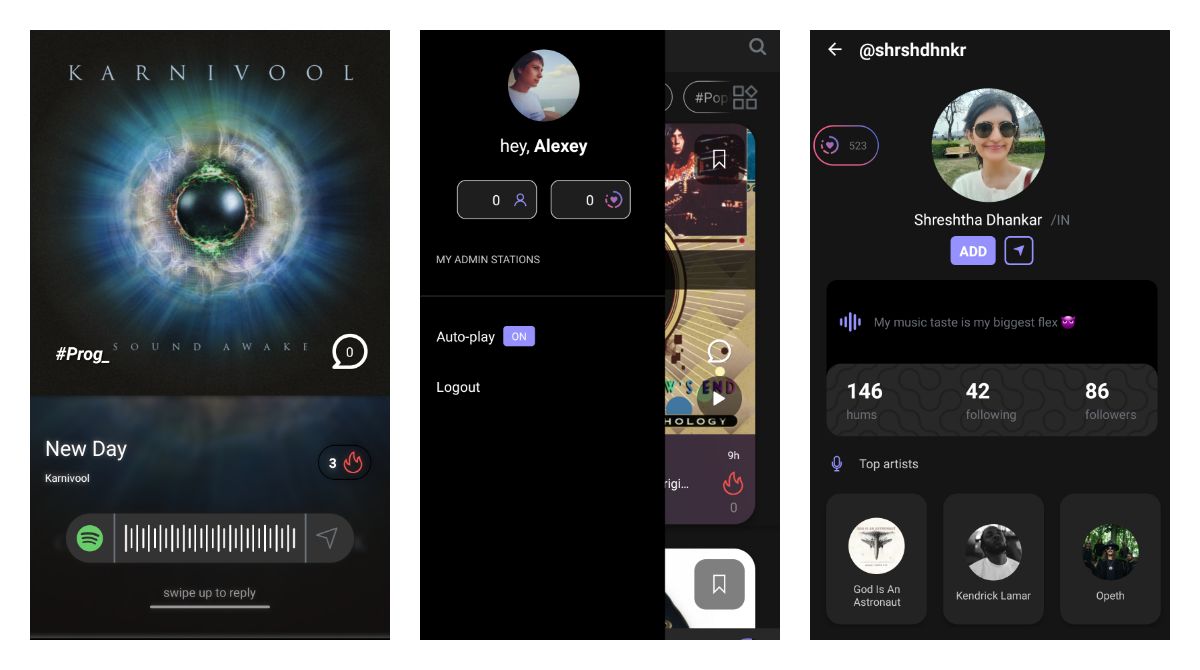 These hums then appear in different feeds and could be also built into a curated "station". Every hum has a link directly to Spotify where you can enjoy the full version of it. Most of the basic social features are already in place, you can follow, like and comment on other people's content.
This app is one of the rare examples of an Android-first app. It was built by a team of 5 devs from India and already got some hype on Product Hunt. Try it out 👇