Android System Webview, based on Google's Chrome browser and its excellent Blink engine, is the underlying browser engine used throughout the operating system and all applications for displaying web-based content and activities, loading web pages included.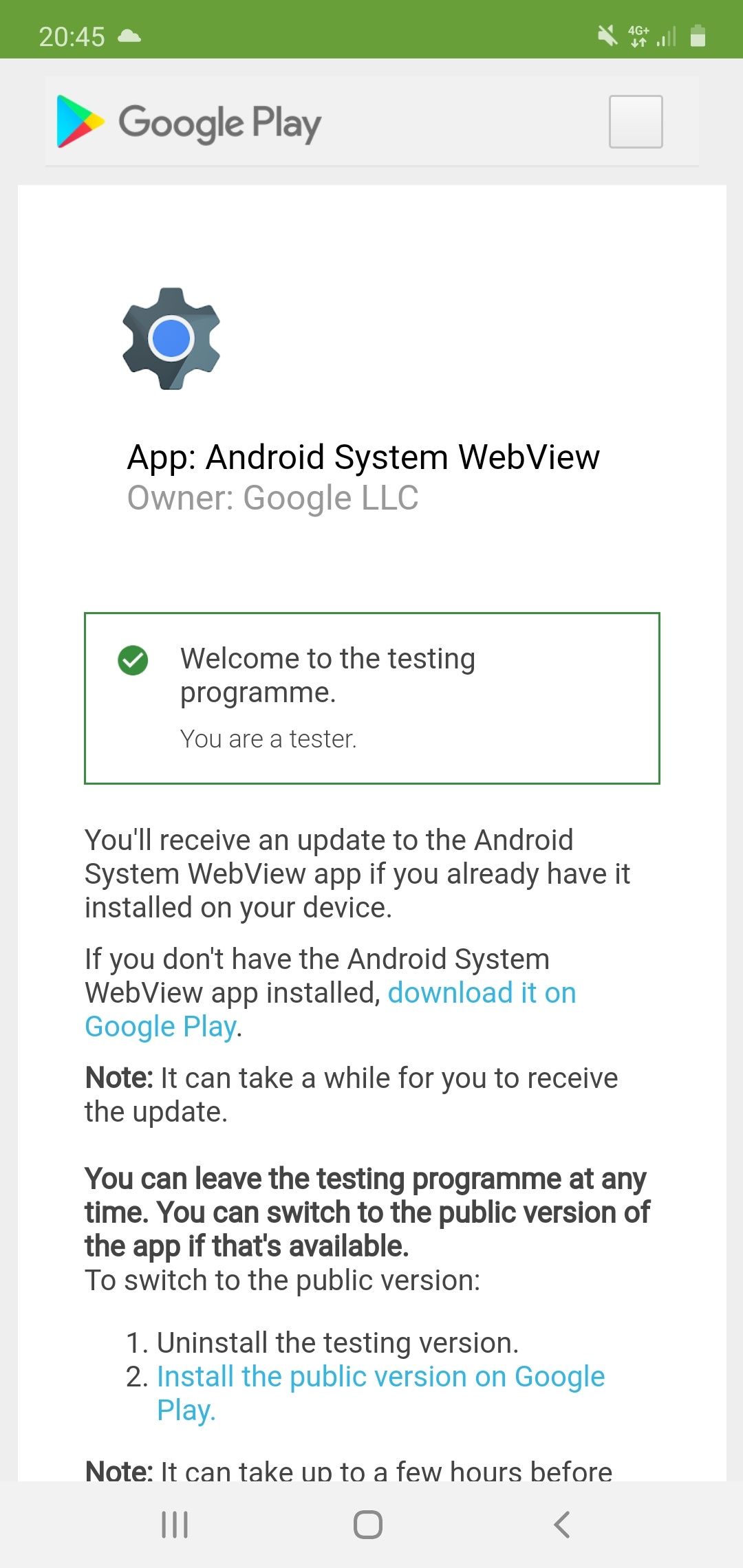 App Description from Google Play
Android WebView is a system component powered by Chrome that allows Android apps to display web content. This component is pre-installed on your device and should be kept up to date to ensure you have the latest security updates and other bug fixes.
Links