Former communities section got renamed but stayed almost the same. It got split into two sections are called Creators and Communities. The Creators section is exclusive for creators who became a part of Voice Incubator. Currently, normal users can only follow certain communities and there is no way to create a new one unless you become a Voice partner.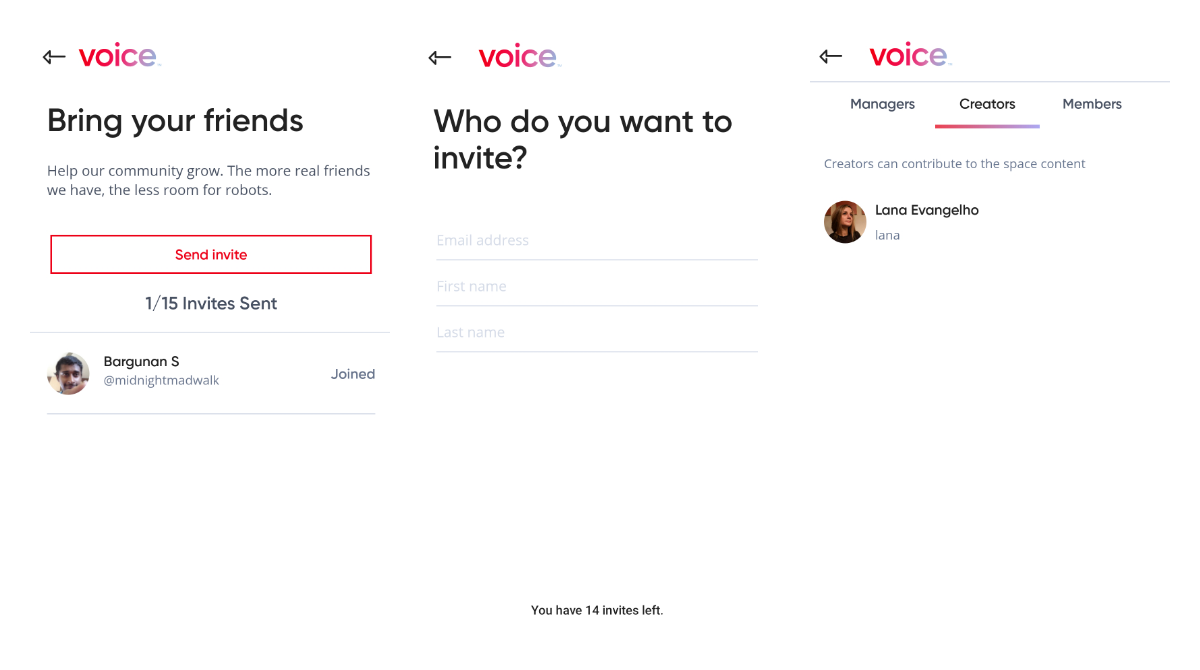 The app also got a new UI for its invites section where you can also see people that you have invited already.
On the Space followers page, you can also navigate between followers, managers, and creators.