Greetings tester!
It appears to be an April 1st today but all features you will find below are real! This time you will also see a bunch of new categories in this newsletter below 👇
What's New - A classic top list of updates that you can try yourself.
Early Access - Some new Android apps worth checking.
Staying in the Queue - Most interesting features that are not yet available to everyone.
The Podium - Your sponsored post can be here. But also I want to spotlight content creators and beta testers from the community in this section. Reply to this newsletter if you want to jump in 🔥
Under the Hood - What is happening with the TestingCatalog project behind the scenes.
---
What's New?
📲 A new Airship map in Among Us
That's a new huge map with lots of tasks and secrets inside. It turned out that Among Us became quite a good place for team events and other social activities during a pandemic. If you didn't hear of it yet, it is an online mafia game on a spaceship.
Hot to test a new Airship map:
Start a new game from the settings menu.
Select the last map from the top selection bar that is called Airship.
Start the game.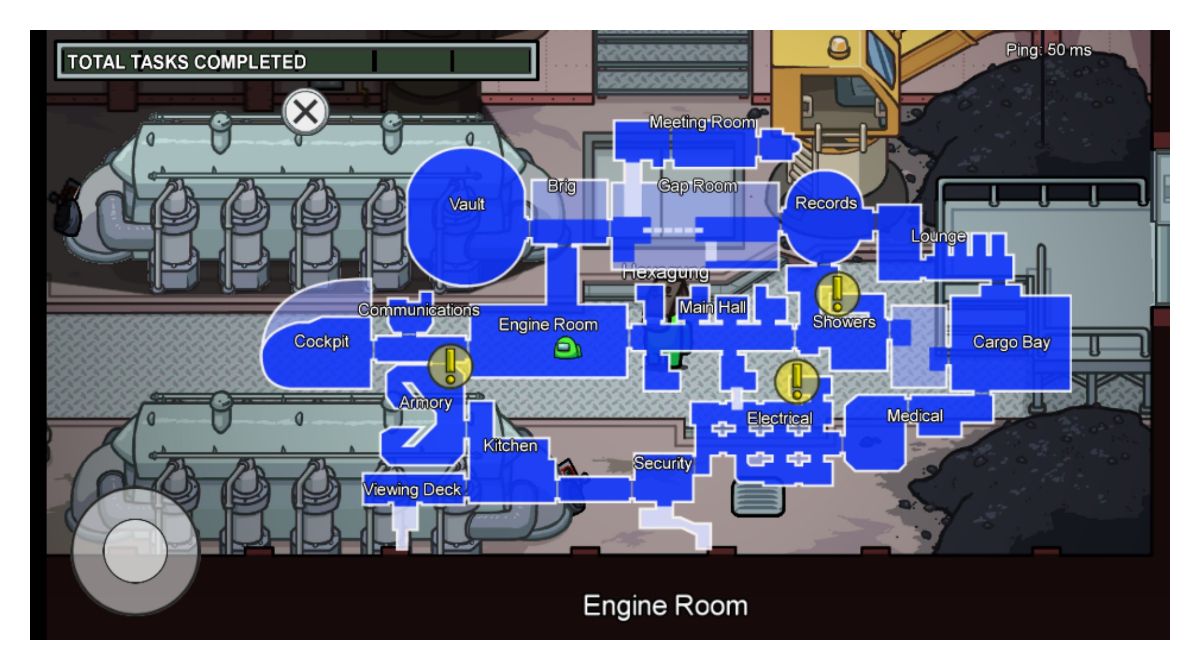 📲 How Pocket helps to sort and discover new content
My pocket library only grows in fact but sometimes when I want to read something, I usually search for fast articles to read. Now it is even easier to find them via a new search feature.
How to test:
Install Pocket v7.41.0.0.
Open Discover feed.
Scroll down to see different sections.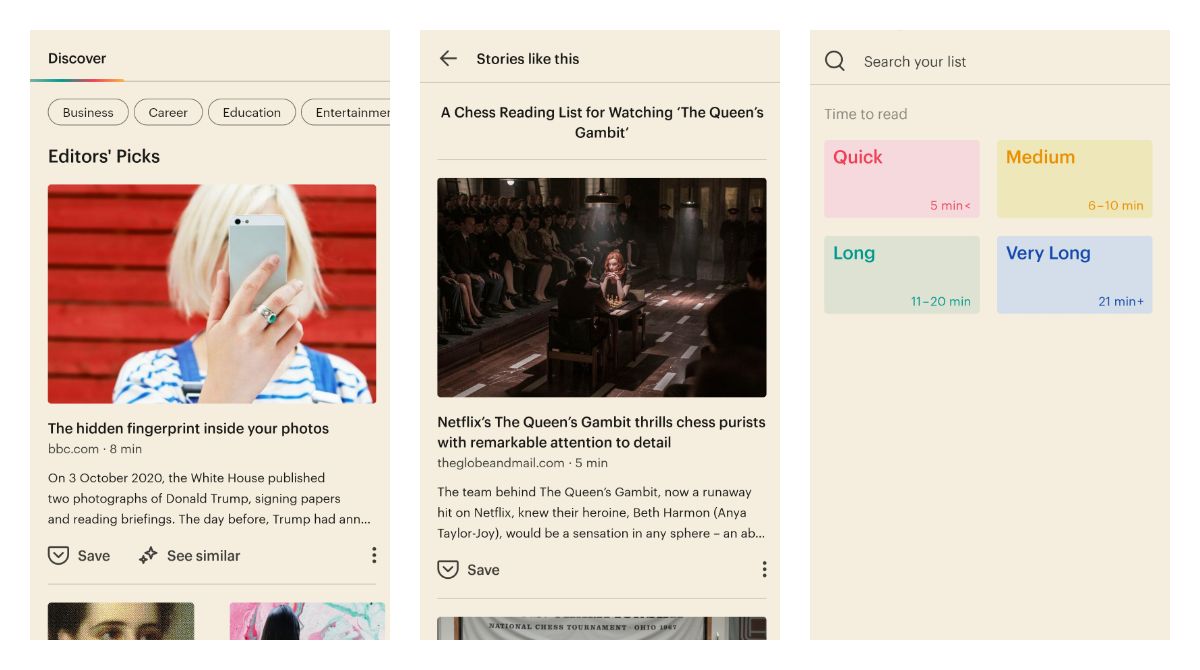 📲 Twitter now allows users to host Spaces on Android
Some Android users can finally host their own Spaces. This feature was long-awaited by many creators but you will still have to have some luck to get it.
To start your own Space:
Tap on the + floating action button.
Select the Spaces option.
Type the name of your space on the pop-up form.
Tap on the Start your Space button.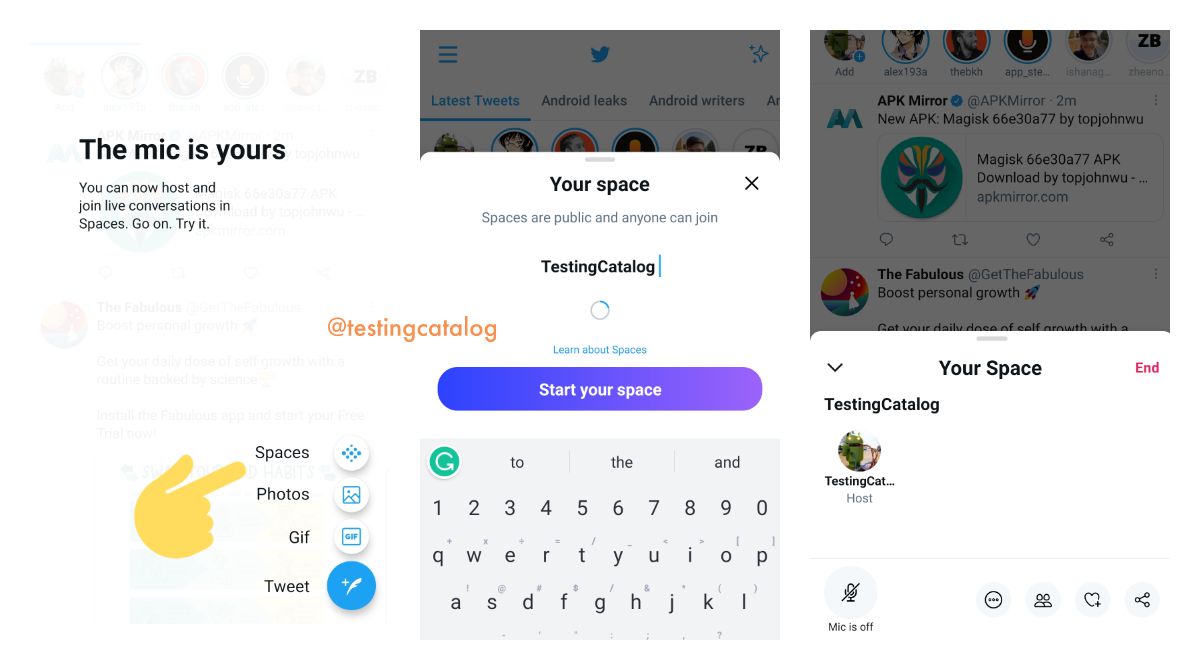 📲 Google Photos video editor is finally out
Another long-awaited feature came to Google Photos this week that added a video editing functionality. If you only edit videos occasionally, you probably won't need any other video editing app anymore because Google Photos have quite a big range of different features.
How to test:
Open a video file on Google Photos.
Tap on the edit button in the middle of the bottom bar.
See a new set of editing features at the bottom.
Early Access
A new social app for sharing music
📲 Humit app was released as stable but the whole project is still in beta. There you can sync your profile with Spotify and share music that you have found over there.
What about TikTok for news?
📲 Volv is a news app that is focused on short stories that you can read very quickly. It doesn't allow you to create content but it has a TikTok-like swipe interface for news browsing. Volv has a beta version available on Google Play as well.
Staying in the Queue
The Podium
Lots of you know him already but this time I want to feature @zheano along with his recently redesigned blog. There you can find minimalistic design, lots of amazing wallpapers, and some stuff to read about technology and Android.
Under the hood
First things first - TestingCatalog needs your news tips! If you spotted a new feature somewhere, share it with us on Twitter, Telegram, or via email to "testingcataloghelp@gmail.com". What will you get? A mention, fame, and special points 🔥
We need at least 3 different screenshots from you to be able to write a coverage post. Also, feel free to ask if you are not sure if the feature is new or not.
Happy Testing!