Greetings testers!
As New Year is coming closer and closer, this is going to be a 2021 recap issue with the December changelog! Top app features and trends, TestingCatalog future and more below (HUUUUUUUUUUUUUUGE POST).
If I would need to summarise this year somehow I would say that it was a year of Voice Chats and NFTs.
🎙 Starting from Clubhouse, many big social apps tried to integrate voice chats inside. Telegram, Twitter, Facebook, Discord and even Spotify (with a standalone Greenroom app)
Besides this, Google apps got Material You, Twitter got tips and communities, Facebook is now Meta, DuckDuckGo got email protection and many other cool updates that I cannot even recall. And finally...
🖼 NFTs became a big trend in the crypto community since the beginning of the year, pushing transformation into web3.0 forward. More and more users started exploring crypto and DAPPs spaces, more and more users started using crypto wallets, exchanges and similar apps on their devices. IMO, among all other trends, this one is probably going to be bigger than anything you've seen before.
For TesingCatalog it was a great year as well. The project got a bigger community and the vision behind the project got a better shape. Providing value by sharing short news and tips about new features that readers can experience themself became the top priority for this project.
I also noticed for myself that the excitement that comes from testing apps on Android and iOS is not as great anymore. There are loads of new valuable features but the value behind them leaves mostly in productivity improvement (in Google Apps for example) or in a new way of creating content (in social apps). Early access to these features is rather random or gradual and iOS comes first most of the time. And of course, there are exceptions but then as soon as you arrive into a crypto space, this feeling changes immediately 👀
You have a wallet and a huge variety of DAPPs to explore that also bring you some financial benefits and other perks. NFTs are used to get early and exclusive access to new cool projects. This makes exploring early products less accessible to others but also more exclusive per se.
In 2022 I will be exploring more and more DAPPs digging into this space even deeper. There are already two basic guides on this topic about mining on Android and first NFTs 👨‍💻
I also have plans to form a DAO for the community to let its member own TestingCatalog publication along with some $Tokens. It will allow us to have a treasury fund that can be spent on getting early access NFTs to more interesting DAPPs that one may not be able to afford. Stay tuned and expect this newsletter to shift into a monthly recap from now on. GM!
Ah, and as for the December recap, these are the top 3 things for you to try.
What's new?
📲 How I mined the first mobile-focused cryptocurrency from my Android phone
📲 Twitter now allows searching through individual accounts to all users
📲 ICYMI: Smart Launcher 6 got released to all beta users
See more details below 👇
---
Top features to test this week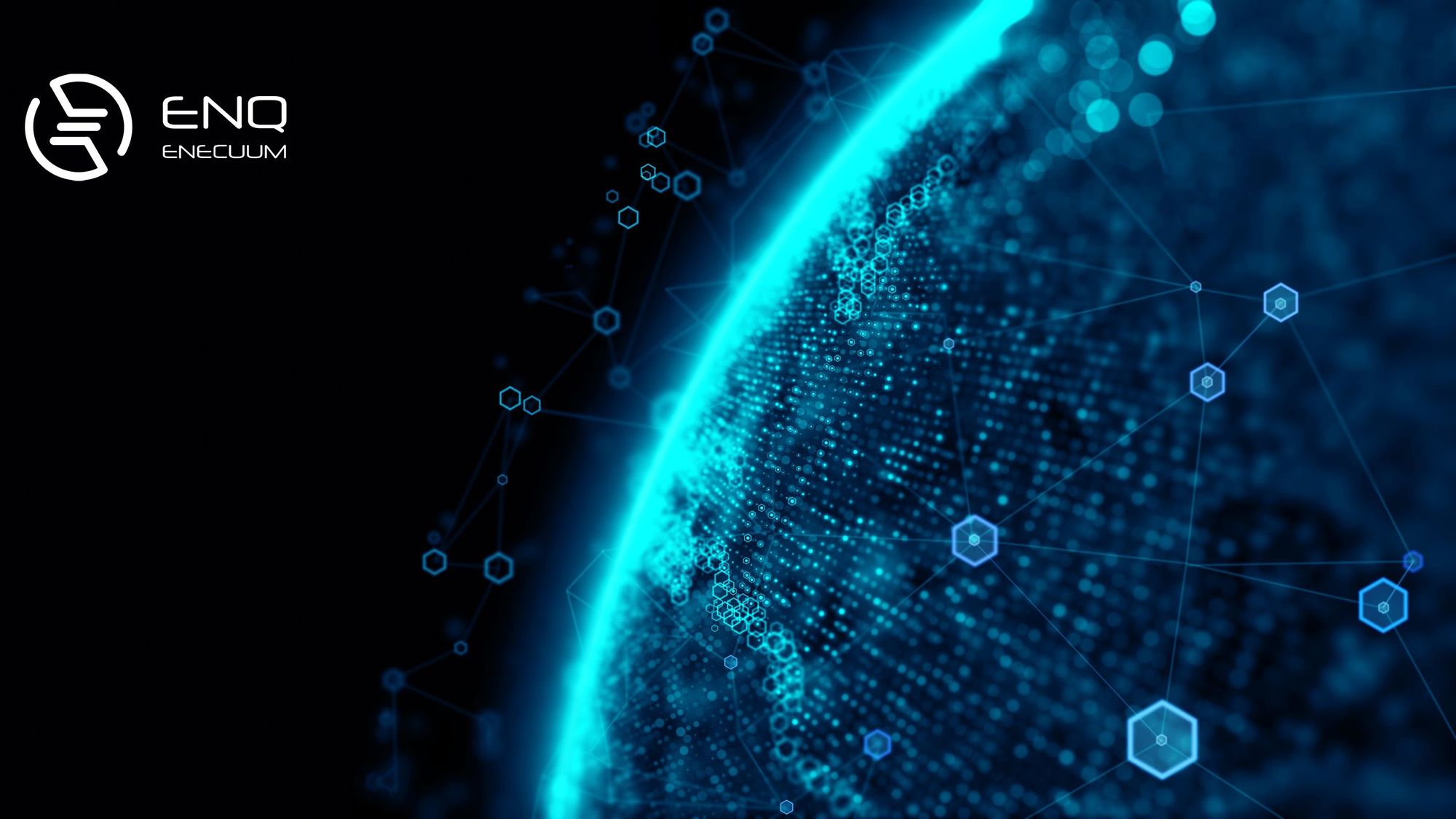 In this post I want to share my experience of mining from my Android device and here are some points of why you should read this:
If you still haven't started your journey into the crypto world for some reason but want to get a bit more info.
If you are already investing in cryptocurrencies and want to learn about a new token that you can use for diversification.
If you want to support TestingCatalog by using our referral links.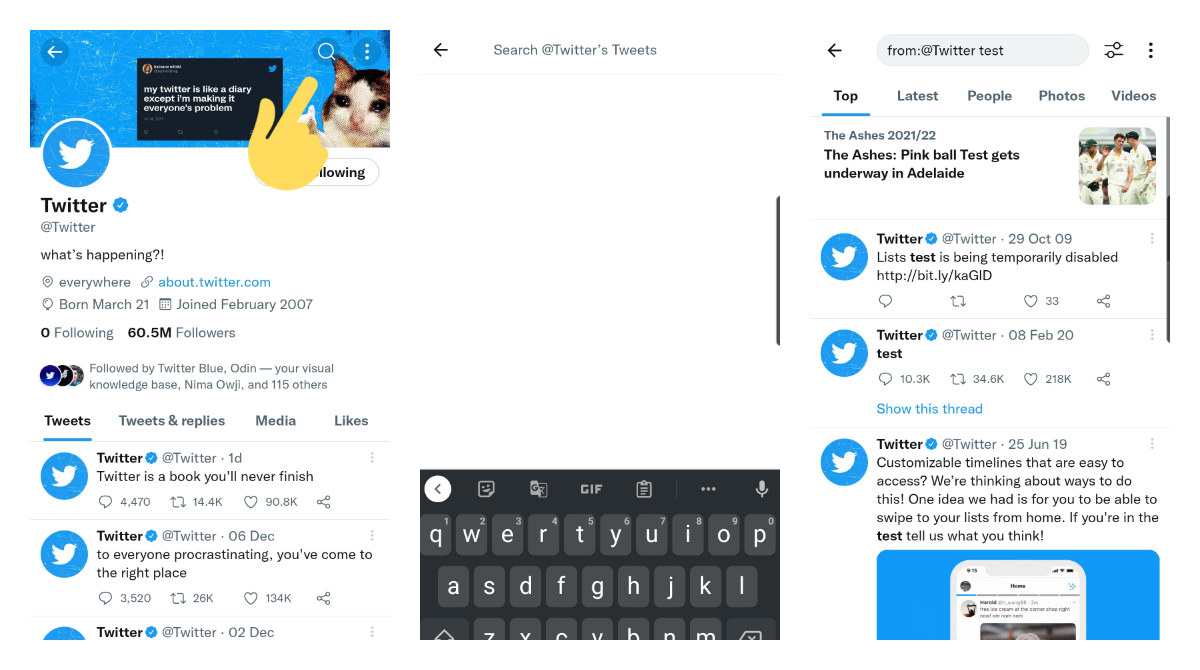 After opening someone's Twitter profile you may now spot a search icon on top. It will allow searching through the profile's content. Previously, it was only possible via a search query like "from:@TestingCatalog test".
Smart Launcher is known for its categorised apps grid, minimalistic design and responsiveness. This is the latest SL version that was in development for more than a year. It got rolled out around a month ago to all beta users. The whole UI got restyled and looks more fluid in general.
A - Amazon Music
Amazon Music is now available on Android Automotive
A - Android Auto
Assistant Driving Mode can now be launched from a home screen shortcut
Android Auto has apparently started rolling out dual-SIM support
Android Auto 7.1 tries to fix an issue with Telegram messages
C - Chrome
Google Chrome now supports Android 12's scrolling screenshots
Chrome for Android tests top banner to replace download, alerts snackbar
Google Chrome's getting very emotional with this latest share menu tweak
One of Chrome's most useful accessibility features is now available for more users
Chrome wants its 'copy link to highlight' feature to also support images and video
Google is launching Chrome 97 beta; here's what's new
Google Chrome 96 is out; here's what's new
Chrome now tracks and shows product price drops in the tab grid, starting on Android
Google Makes Improvements to Chrome Screenshots and Sharing on Android
C - Clubhouse
🔥 Clubhouse added replays and clip sharing shortcut on Android
Clubhouse Adds New Topic Options to Help Users Find Relevant Rooms, Expands Language Support
Clubhouse Is Posting Updates About How Well Its Recent Pinned Links Feature Is Performing Within The Community
D - Discord
🔥 Discord added easier ways to mute, report spam and get warned about suspicious links
Discord brings custom backgrounds to video calls, tests new account switcher
D - Duolingo
Duolingo interprets 2021, with TikTok and Squid Game inspiring users to learn new languages
F - Facebook
Facebook's new professional profiles let creators unlock audience-growing tools
Facebook Announces New Comment Moderation and Support Features, including Live Chat for Some Account Issues
New discovery tools and other updated features have been rolled out on Meta for live creators of Facebook
Facebook Announces A Stars Fest Event, Allowing Users To Tip The Platform's Content Creators And Streamers More
Facebook Is Adding A Text To Speech Feature For Reading Stories On The Platform Out Loud
F - Firefox
Firefox Lockwise, Mozilla's dedicated password manager app, is shutting down in December
Firefox 96 Beta is out now, complete with a handful of significant bug fixes
F - Fitbit
Fitbit tests 'Sleep Animals' to encourage better slumber with fun, useful comparisons
G - Gboard
Gboard's latest Emoji Kitchen creations are perfect for dog lovers and gift-givers alike
G - GitHub
🔥 GitHub introduced customizable homepage shortcuts and more
G - Gmail
Gmail fixes frustrating 'undo' button bug on Pixel devices running Android 12
Google Chat in Gmail rolling out instant & link-free 1:1 Meet calls, similar to classic Hangouts
Gmail 2021.10.31 adds revamped Material You widget - widely rolling out
G - Google Assistant
Google Assistant will soon walk you through booking a vaccination slot in India
Google Assistant will make vaccine bookings easier for Indians
G - Google Calendar
Google Calendar picks up new controls for customizing recurring tasks
Google Calendar for Android, iOS adding standard account avatar and switcher
Google Calendar updates setting for preventing unwanted invitations from appearing
G - Google Drive
Google's 'people chips' make Sheets better for personnel tracking with automatic contact cards
G - Google Fit
Google Fit 2.69 for Android adds Nest Hub's new Sleep Stages graph
G - Google Home
Google Home 2.47.10 adds D-pad controls to Android TV/Google TV remote
G - Google Keep
🔥 Google Keep can be integrated with Google Assistant for more users
G - Google Maps
Google working to make sure food banks that aren't online appear in Maps, Search
Google Maps expanding grocery pickup tool to over 2,000 stores in the US
Google Maps will help you navigate the holiday season with some handy new tools
G - Google Meet
Google Meet is raising its participant limit to an insane 500 people
Google Meet gains new immersive backgrounds and styles
G - Google Messages
Google Messages has started nudging people to answer their old texts
Google Messages tests a new way to highlight unread chats
Google Messages may soon show iMessage reactions as emoji - Rolling out
G - Google Pay
Google Pay users in India will soon be able to split the bill with friends
Google, the search company, finally adds a search bar to Google Pay's rewards tab
G - Google Phone
Google's asking for your help to improve how the Phone app identifies businesses
G - Google Photos
🔥 Google Photos rolled out the "People and Pets" widget to everyone
🔥 ICYMI: You can use a locked folder on Google Photos with non-pixel devices now
New Google Photos shortcut will make it easier to access local folders
Google Photos adds new holiday-themed Memories, enhanced customization, more
G - Google Play
Google Play Store adds more prominent button to check for updates
Google rolling out prominent 'Offers' tab in the Play Store for some
Google Play Store UI test sees 'last updated' section removed from app listings
Play Store adds 'Your devices' search filter to make it easier to find compatible apps
G - Google Recorder
Google Recorder can now transcribe your voice in three new languages
G - Google Search
Google app tests more conventional Search bar that matches other first-party apps
Google Search now trolls you when it can't find what you're looking for
G - Google Translate
Google Translate's Material You redesign is expanding from Pixel 6 to older Pixel phones
I - Instagram
Instagram Gives Users More Control Over Suggested Posts
Instagram Is Testing Out A New Feature That Automatically Posts All Video Content As Reels Across The Platform
Instagram Is Adding 3D Backgrounds To Video Calls On The Platform, While Also Testing A New Feature Via Which Reels Can Be Used To Reply To Comments
A Slew Of Features Are Being Added To Instagram Including Add Text To Link Stickers, Upgraded Reels To Get Audio Importing And Dancification
Instagram Is Adding Pinned Threads And Translations To DMs, & Is Also Adding In Event Reminders On Posts
Instagram Launches Live Test of Longer Videos in Stories
Instagram Adds New Features to Offer More Protection and Well-Being Prompts for Young Users
Instagram Adds Reels Replies, Providing Another Way to Tap into Short-Form Video
Instagram launches Playback so you can relive your favorite Stories from 2021
Instagram starts using video selfies for identity verification
You can now violently shake your phone to report Instagram problems
Instagram is testing music support in feed posts
L - Linkedin
LinkedIn introduces two really cool features in its Creators Mode which will help users in their growth on the platform for the better
M - Messenger
Meta Adds New, Holiday-Themed Elements to Messenger, Including Soundmojis and AR Effects
Messenger Adds New Group AR Effects, Tests Automated Bill-Splitting Process
Facebook Messenger to release three new features on its Kids version including voice effects, dark mode and in chat games
M - Microsoft Launcher
🔥 ICYMI: Microsoft Launcher got refreshed apps and news feeds
N - Netflix
Netflix is weirdly reviving a dead mobile game as it expands its Android library
N - Niagara Launcher
Niagara Launcher brings Material You theming to your phone, even without Android 12
O - Opera
🔥 Opera now supports CELO stable coins in its crypto wallet
P - Pinterest
Pinterest Adds Option to Reply to a Comment with an Idea Pin
P - Pocket
🔥 Now it is simpler to understand which articles you've viewed on Pocket already
R - Reddit
Reddit is adding new real-time features, including a live upvote count
Reddit Launches Enhanced Video Tools, Announces Shutdown of Dubsmash
S - Signal
Signal's new monetization feature makes it easier to make donations
Signal significantly ups its video group call limit, surpassing WhatsApp
S - Spotify
Spotify is pulling the plug on its driving-friendly 'Car View' mode
Spotify's latest music video feature reminds us of something but we're not sure what
Spotify's live lyrics are going global, and you wouldn't believe what you've been mishearing this whole time
Spotify is rolling out podcast subscriptions worldwide
T - Telegram
Telegram 8.3 gives you more control over cleaning up old messages
Telegram is working on letting you hide spoilers
Telegram is working on adding iMessage-like emoji reactions
Telegram Brings Privacy and Creator Focused Updates to Its Platform
T - TikTok
🔥 TikTok released Reposts that will be shown to your followers
TikTok Adds New Creative Tools for the Holidays, including GIFs in Green Screen Mode
TikTok Is Adding Pronouns To Profiles, Also Allowing Users To Add Description Boxes To Live Videos
TikTok added Q&A Tool for all creators account, users can now interact with creators
T - Twitter
🔥 Twitter now allows searching through individual accounts to all users
Twitter no longer opens the AMP version of articles on Android, iOS
Twitter tests a new Explore tab with a TikTok-style scrolling feed
Now you can listen to recorded Twitter Spaces on iOS, Android, and the web
Twitter is rolling out automatically generated captions for videos
Twitter Tests New Self-Reporting Option for Potentially Sensitive Images and Videos in Tweets
Twitter Launches New Tweet Reporting Flow to Improve Issue Diagnosis and Response
Twitter Is Testing New, Themed App Icons for the Holidays
Twitter Experiments With Adding Fleets Features to Other Parts of the Platform
Twitter's New Tweet Collaborations Feature Allows Multiple Users To Tweet The Same Post Under Their Respective Names
Twitter is always bringing innovation to its app - the social network is planning to launch its Reply downvotes feature
V - Vivaldi
Vivaldi 5.0 brings its crazy double-decker Tab Stacks to Android phones
W - Waze
Waze is adding support to show and search for EV charging stations
W - WhatsApp
WhatsApp begins testing payments in the US with Novi integration
Following Signal, WhatsApp lets users turn on disappearing messages by default
WhatsApp is beta testing new skin tone emoji combinations for couples
WhatsApp will soon let you hide your 'Last seen' status from specific contacts
WhatsApp may log you out of linked devices as part of a security fix
WhatsApp is rolling out voice waveforms for chat bubbles!
WhatsApp beta for Android allows forwarding stickers
WhatsApp has a refined voice call interface in the works
WhatsApp will soon add indicators to remind users that they have end-to-end encryption
WhatsApp now lets you rehearse your voice messages before sending
WhatsApp may soon allow group admins to delete incoming messages
WhatsApp Statuses to Get a Useful New Feature Soon
WhatsApp is working on editing recipients
WhatsApp is working on animating heart emojis
WhatsApp is working on filtering businesses nearby
WhatsApp is working on a revamped Contact Info page
Y - YouTube
YouTube Premium members can get 3 months of Microsoft's rebranded 'PC Game Pass' for free
YouTube Premium perk on Android, iOS adds persistent 'Listening controls' for all videos
YouTube is making its handy video chapters available on more devices
YouTube for Android is trying out a new Material You look
YouTube tests tweaked channel homepage UI on mobile w/ upload count and description
YouTube Expands Shorts Fund to More than 70 New Regions, Adds New Shorts Analytics Features
YouTube Looks to Highlight Places Mentioned in Videos, Adds 'Collections' to Help Sort Subscriptions
Y - YouTube Music
YouTube Music is getting Play Music's 'Save' queue as playlist feature
YouTube Music for Android rolls out versatile 'Recently Played' widget
YouTube Music adds new 'Energize' mood filter on Android, iOS
Y - YouTube Studio
YouTube Adds New Updates to YouTube Studio App, Bringing it More Into Line with the Desktop Version
Other APPS&DAPPS
🔥 Trust Wallet now asks to set a passcode during the wallet setup
🔥 Trust Wallet now asks to set a passcode during the wallet setup
🔥 Rarible now allows sending NFTs as gifts on the web
🔥 Crypto com DeFi Wallet released Swap 2.0 with the cross-chain bridge for CRO tokens to more users
🔥 Crypto DeFi Wallet now allows importing custom tokens
🔥 Binance adding a shortcut for fiat withdrawal to its Android app
🔥 Delta portfolio app now allows connecting to broker accounts
🔥 KuCoin optimizes its New Listings tab on Android and more
🔥 HalloApp introduced a post archive section to show your content from the past
🔥 ICYMI: Smart Launcher 6 got released to all beta users
LastPass working on a 'delightful' mobile app as it becomes an independent company
NewPipe 0.21.14 brings description snippets and a new "Add to playlist" option
Tinder's new Music Mode makes swiping a bit more fun
Redesigned Truecaller 12 adds video caller ID and makes call recording free for all
Google's incredible 'Look to Speak' app now works with more languages
Samsung Game Launcher updated on version 6.0.04.4
Games
Minecraft Caves & Cliffs Part 2 is out for Android with new and improved biomes
Fight as League of Legends heroes on Mirror Island in PUBG Mobile 1.7
PUBG: New State is finally available for Android, off to a pretty rough start
Genshin Impact 2.3 update brings two new Geo characters, new Geo boss, and so many….dogs?
TestingCatalog project
Sub to TestingCatalog Media channel for more insights if you want to take a part in this project. More stuff to come soon. Happy upcoming New Year and GM! 🚀
Happy Testing!