Greetings testers!
As you probably noticed, Google is slowly preparing to adopt its own Material You design concept across a huge list of its Android apps. These changes are rolling out gradually so it will likely take some time for everyone to get updated. So far I only got my Gmail being redesigned, what about you?
Apart from this, YouTube rolled out a bunch of features to all users, including comment translations and descriptions that are visible in the landscape mode. And then, there is a Google Assistant update that makes its driving mode more accessible to everyone.
The top 3 charts of our newsletter are fully occupied by Google apps and there lot more updates that are coming soon.
What's new?
📲 Google Assistant got a way to enter driving mode from anywhere and a new UI
📲 Google keeps rolling out its Material You update to more Gmail users
📲 YouTube now allows you to translate comments on Android
See more details below 👇
---
Top features to test this week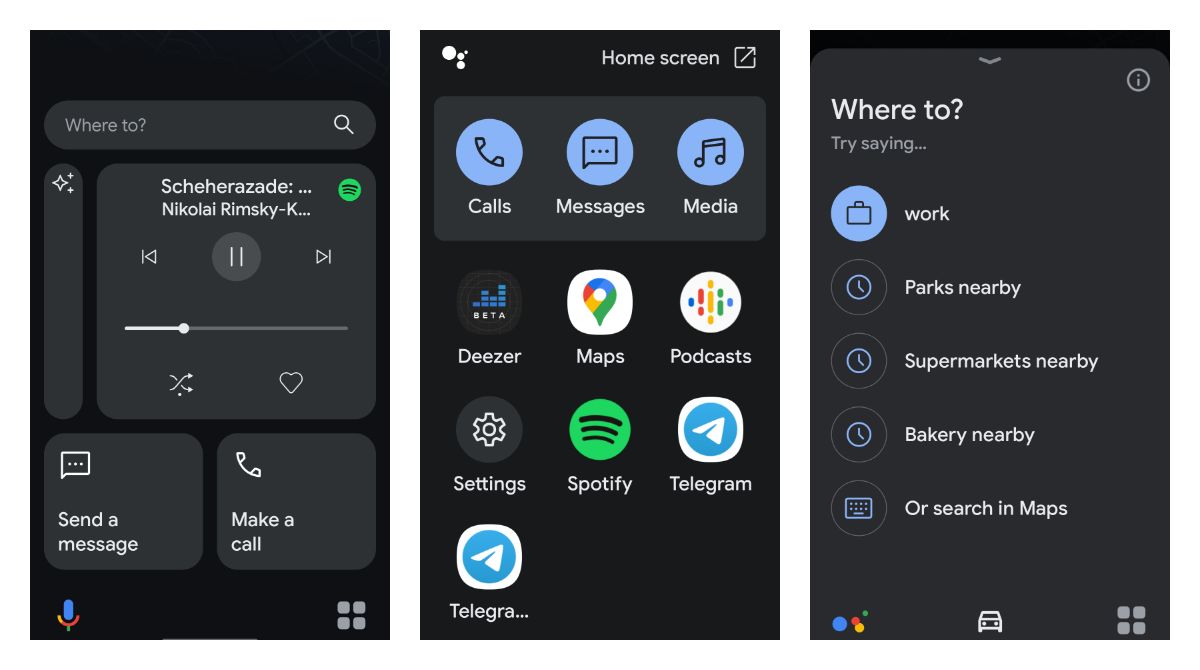 Previously you had to enter Navigation mode in order to access Google Assistant in a driving mode. From now, you can simply say "Driving Mode" and you will see a new Driving Mode UI with new widgets and access to your driving apps.
The home screen itself will give you access to the music widget as well as shortcuts to phone calls and messages. Apart from this you can access Assistant suggestion and select your destination.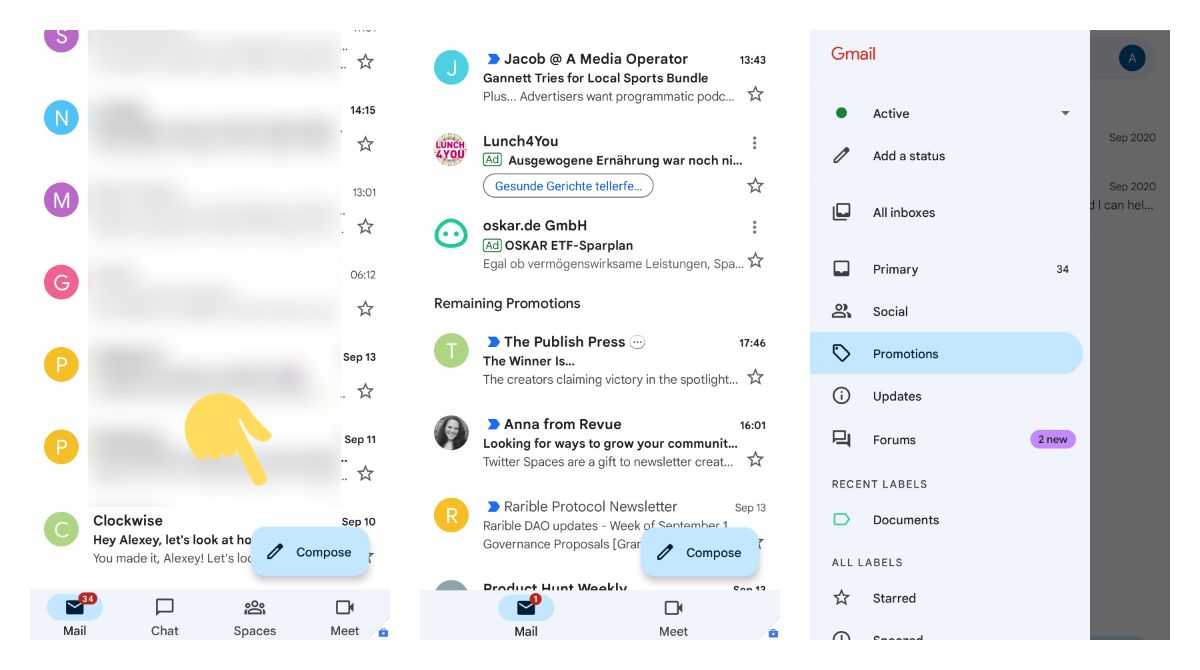 This change comes as a part of a gradual rollout and today it was pushed to more users. This UI refresh should also work for workspace users. There you will see a new colour, an updated floating action button, and some smaller UI changes.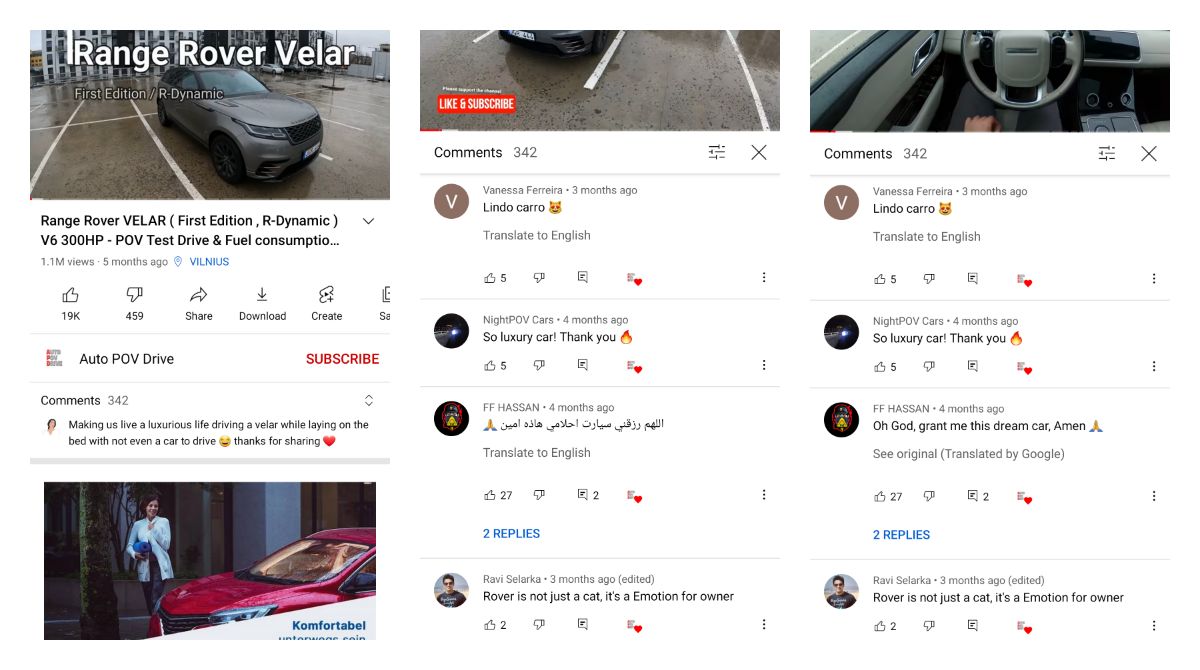 Apart from an updated explore section, you may notice a possibility to translate comments that are written in a different language. Under such comments will see a "Translate to English" button and after the translation, they will be marked as "Translated by Google".
---
A - Android Auto
Android Auto preparing slick redesign with quicker notification access
C - Chrome
Chrome for Android will soon add a permanent desktop mode toggle
F - Facebook
Facebook Announces New Initiatives to Raise Awareness of Climate Change, and Tackle Climate Misinformation
Facebook Adds Login Connect via Messenger to Provide More Direct Connection Options
Facebook Announces New Business Connection Tools, Including Click-to-Message Expansion
G - Gmail
Google keeps rolling out its Material You update to more Gmail users
G - Google Assistant
Google Assistant splits some settings into tabs to separate your phone automation
Google Assistant got a way to enter driving mode from anywhere and a new UI
G - Google Calendar
Google Calendar gets tweaked widgets with Material You redesign
G - Google Drive
Google Drive's Material You redesign adds that quirky, bulbous X-shaped widget
G - Google Duo
Google Duo is the latest app from Google to get a Material You makeover
G - Google Files
Google Files is picking up a new trick to delete old backed-up photos
G - Google Keep
Upcoming Google Keep redesign brings the best Material You widget to date
G - Google Messages
Google Messages rolled out its updated attachments menu to more users
Gmail's 'nudges' might come to Google Messages to remind you to answer that text from your mom
G - Google Phone
Google's Phone app is next in line for a Material You redesign
G - Google Photos
Google Photos rolling out Material You redesign, but without Dynamic Color
G - Google Search
The Google app is getting a new Assistant weather widget
G - Google Tasks
Google Tasks is getting a new icon that better matches other Workspace logos
G - Google Translate
Google Translate for Android prepares for Material You as its first major redesign in years
I - Instagram
Users will be able to have full control on their Instagram feed in the near future, as the social network is working on a new "Favorites" option
Instagram Adds New 'Map Search' Tool to Maximize Business Discovery
Instagram is Developing a New 'Montage' Feature to Convert Stories to Reels, New 'Favorites' Listing
Instagram Tests Specific Audience Broadcasting Feature To Give Creators Some Relief From 'Live' Anxiety
N - Niagara Launcher
Niagara Launcher v1.4 beta adds foldable device support, more
P - Pinterest
Pinterest Tests New, TikTok-Like Feed for Pin Discovery
Pinterest Expands In-App Shopping Tools to More Regions
S - Signal
Signal app is enhancing its media sharing flow with new tools
S - Snapchat
Snapchat working on Best Friends chat widget for Android
S - Spotify Greenroom
Spotify Greenroom now has output audio quality settings
T - Telegram
Telegram beta got a minor update that allows interacting with more animojis
T - TikTok
ICYMI: TikTok can pre-apply trending effects to your camera button from time to time
TikTok shared new guides and resources to support the community's well-being, and extenuate mental health issues and eating disorders
T - Twitter
Twitter adds "Automated" label to make it easier to spot bot accounts
Twitter is working on two new features, "Adaptive Images" and "Playback Speed"
Twitter Expands Access to Professional Profiles and Ticketed Spaces
Twitter's New Experiments are Failing to Gain Traction, Which Could Lead to Major Changes at the App
W - WhatsApp
WhatsApp adds end-to-end encryption for Android cloud backups
WhatsApp Tests A Feature That Allows Users To Delete Chats Across All Devices
WhatsApp may soon be able to transcribe voice messages
WhatsApp wants to be your new Yellow Pages with its latest update
Y - YouTube
YouTube now allows you to translate comments on Android
YouTube is rolling out new explore tiles to more users on Android
YouTube now can show video descriptions in the landscape mode if you have it opened
YouTube Takes Steps Aiding the Creators to Analyze and Measure Their Income over Mobile Phone
YouTube lowers subscriber requirement needed to unlock Community posting to 500
DAPPs
CoinGecko got a new chart visualization and candy reminders
Trust Wallet got a minor chart UI update along with Polygon and RUNE support
Other apps
Volv app is getting a Boost to show if the story you've read is important
Drops got a new look, colors and more animations on the UI
Samsung Music adds proper support for big, foldable screens
Games
Aliens are now invading PUBG Mobile in the 1.6 patch
The Wipeout series finally lives up to its name with this embarrassment of a card game
TestingCatalog project
I am slowly exploring crypto projects for publishers. Already testing A-Ads on some pages. These are anonymous ads where publishers can earn Bitcoins. Another cool project is called Presearch and it even has its own coin called $PRE. You can earn tokens by searching and publishers can stale their coins to place ads on certain queries.
Also, before I started accepting them, I didn't know that receiving news tips from the community could be that exciting. And it motivates a lot also! Thanks to everyone who is sharing new features with TestingCatalog, you are the best! ❤️
Happy Testing!