Sandbox is a metaverse platform where you can buy lands as NFTs and build your own surroundings inside. Sandbox operates with its internal $SAND token and one of the ways to earn it was staking on Etherium blockchain.
This time, Sandbox announced that staking is now available on Polygon as well, which is a separate blockchain on top of Ethereum. There you won't need to pay gas fees and the overall annual percentage rate (APR) is higher. This option is highlighted as new and available under the Staking tab.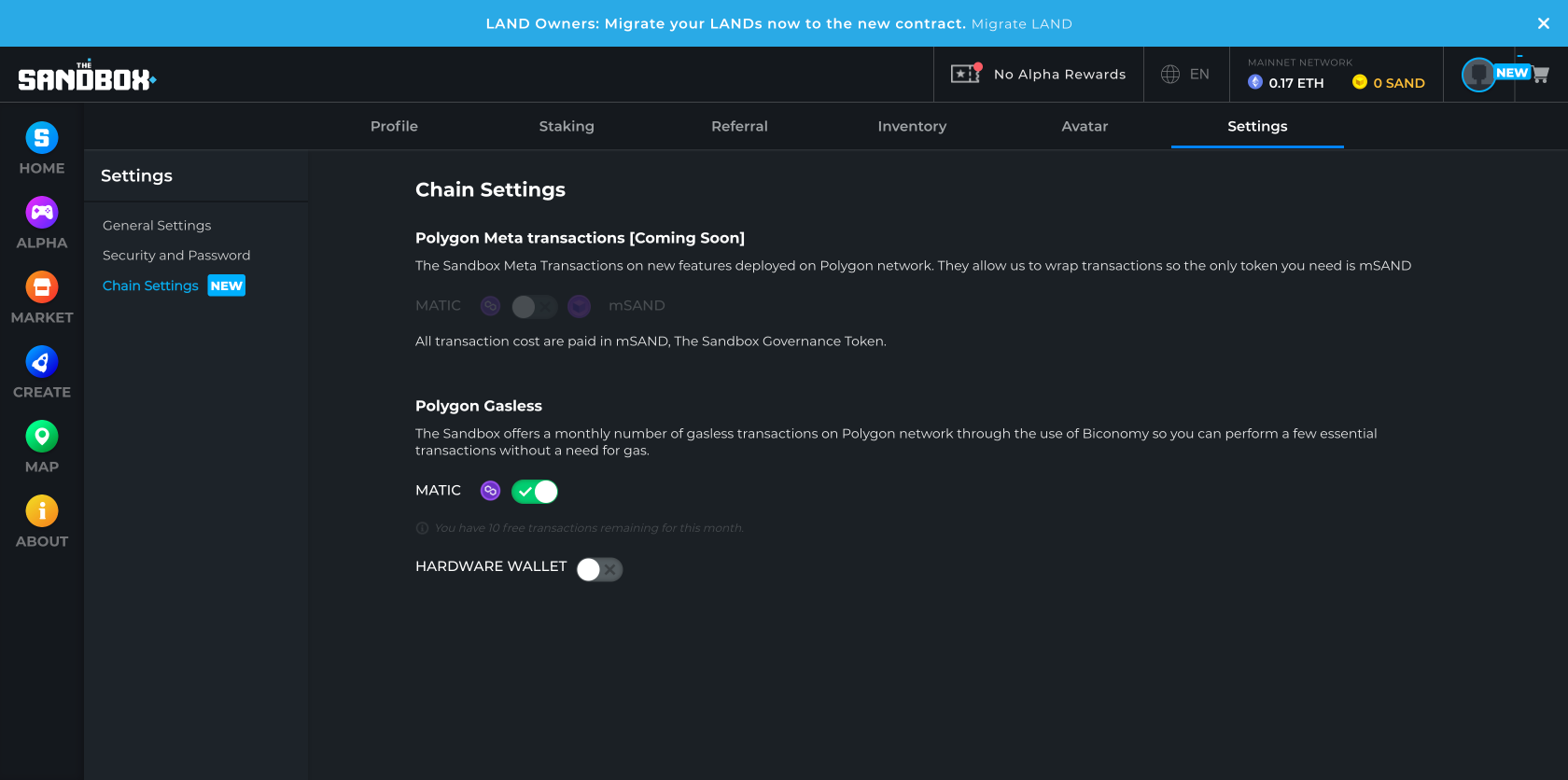 Apart from this, now you can find a new option for Chain settings under the settings tab. There you can get some Polygon Glasses that you can use for a number of free transactions. At a later point, you also should be able to decide whether you want to use MATIC or mSAND for your transactions within Sandbox.
You can check more details on the official post.