Opening PayPal app after a while will welcome you with a new wizard explaining all these new changes that came to the app. The UI got revisited in general and now you can choose between 3 different tabs - dashboard, make/receive payments and your transaction history.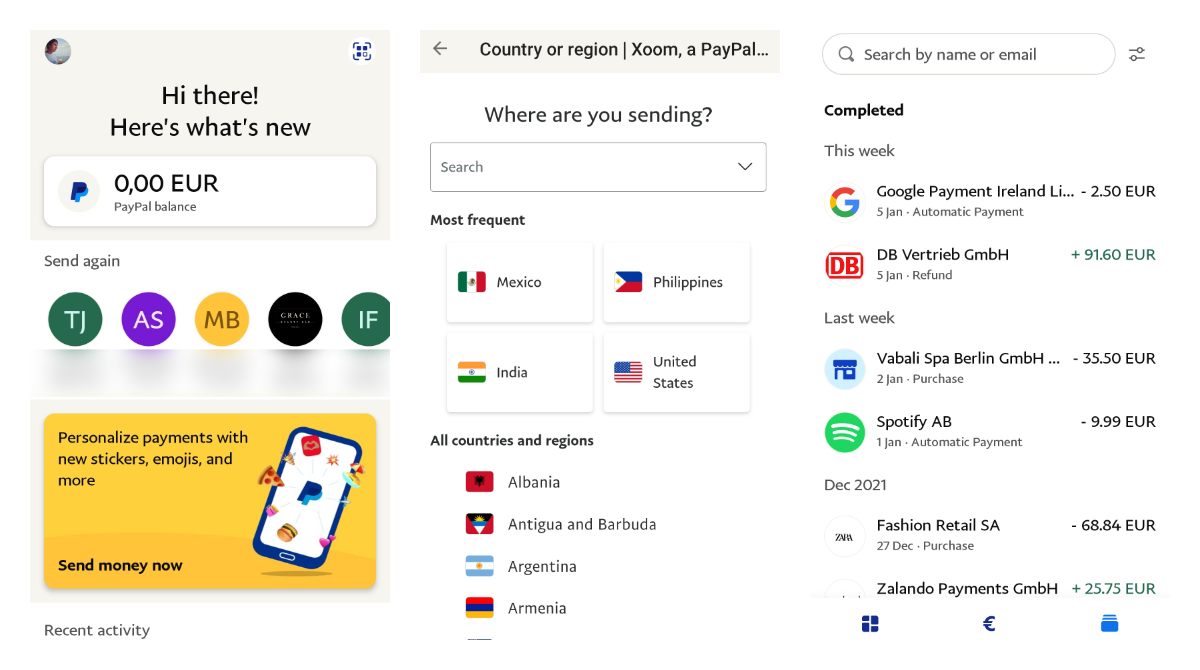 For example, now it is easier to access international payments on Xoom or a section where you can scan QR codes or share your own with a donation request.
A section responsible for making and receiving payments is a bit questionable because, in fact, it opens another pop-up allowing you to choose between Getting money and Sending money actions. This part would probably work better as two separate tabs from a UX point of view.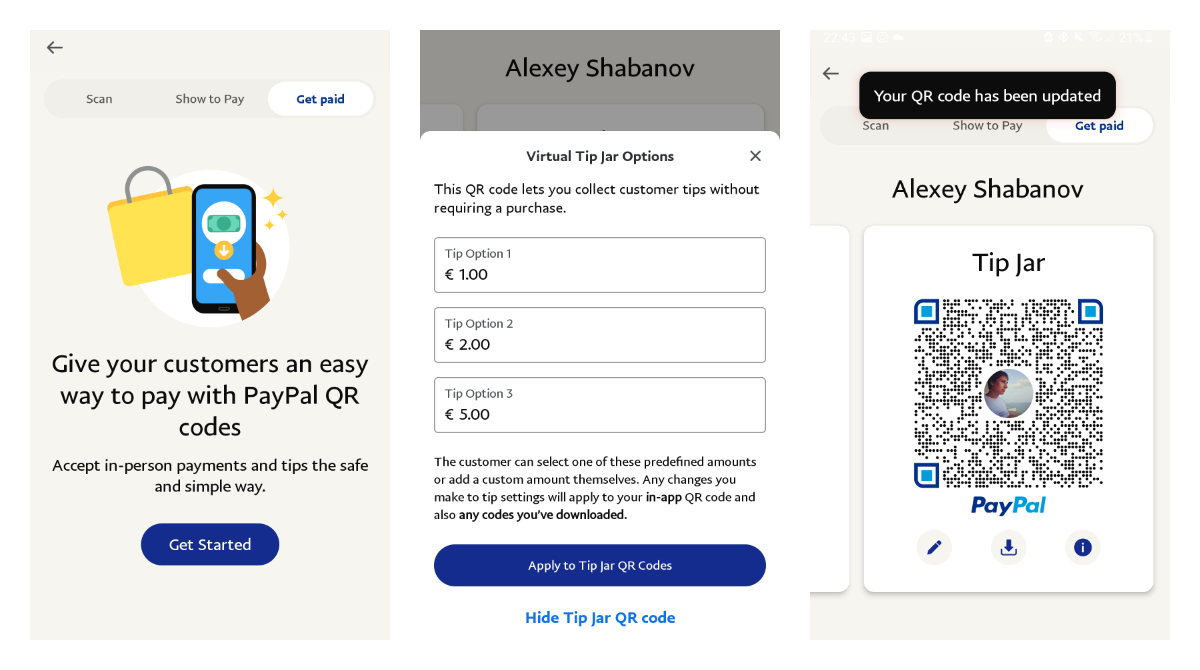 Crypto payments support is still limited to certain countries though.
What's new?
We have completely revised the PayPal app to make it even faster, clearer and more personal for you.

Also NEW:
- Reply with a message when receiving or sending money
- Create fundraising campaigns for yourself or others with the Generosity Network
- Pay by scanning a QR code at participating retailers - Buy, sell, and hold Crypto.1
- Keep track of all your PayPal Pay in 3 and PayPal Credit repayments.2