Getting into whitelists is a big challenge in the NFT space at this moment. A good project, allows you to make good investments via whitelist which won't be possible through public mint as NFTs will sell out instantly. At the same time, NFT devs are willing to fill their whitelists with holders who can benefit the community and bring some value.
721Starter project aims to solve this issue by distributing WL spots to SOS holders with an algorithm that is based on their SOS power. SOS power is calculated based on the number of SOS tokens that you own, stake and so on.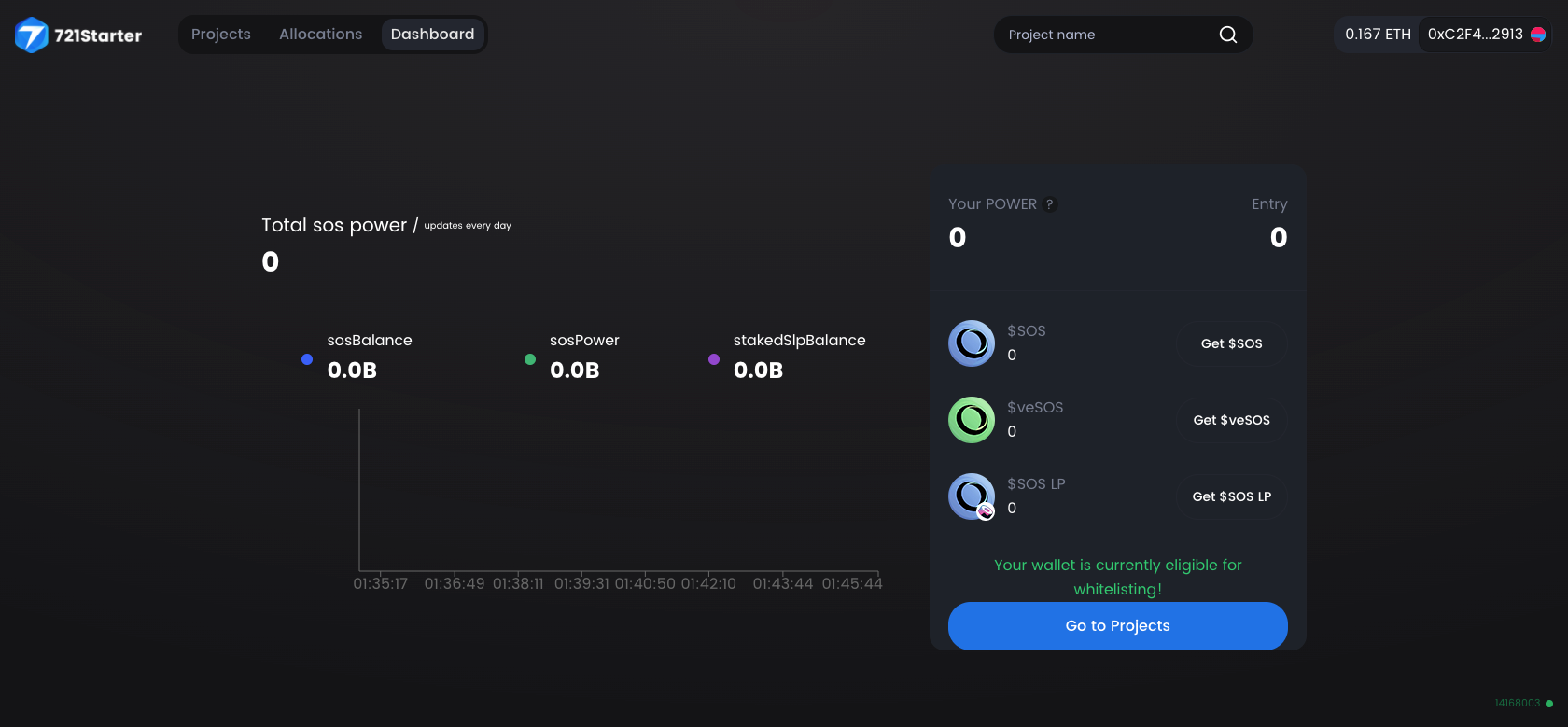 Currently, you can already apply for a WL spot in such projects as Tasty Bones and others and see a dashboard with your SOS power.
Do you hold 🆘 ???