Fleksy keyboard is one of the alternatives that can be used as a replacement for such popular keyboards as Gboard or SwiftKey.
Fleksy team reports that the entire keyboard was re-engineered in order to become 75% faster than before. A release to version 11 comes along with many features that were packed in previous beta updates.
Some major features that you can try already:
Flaksywave - a swipe keyboard functionality.
Full dark mode.
Advanced theming engine.
This update is rolling out on Google Play and should be available shortly to everyone.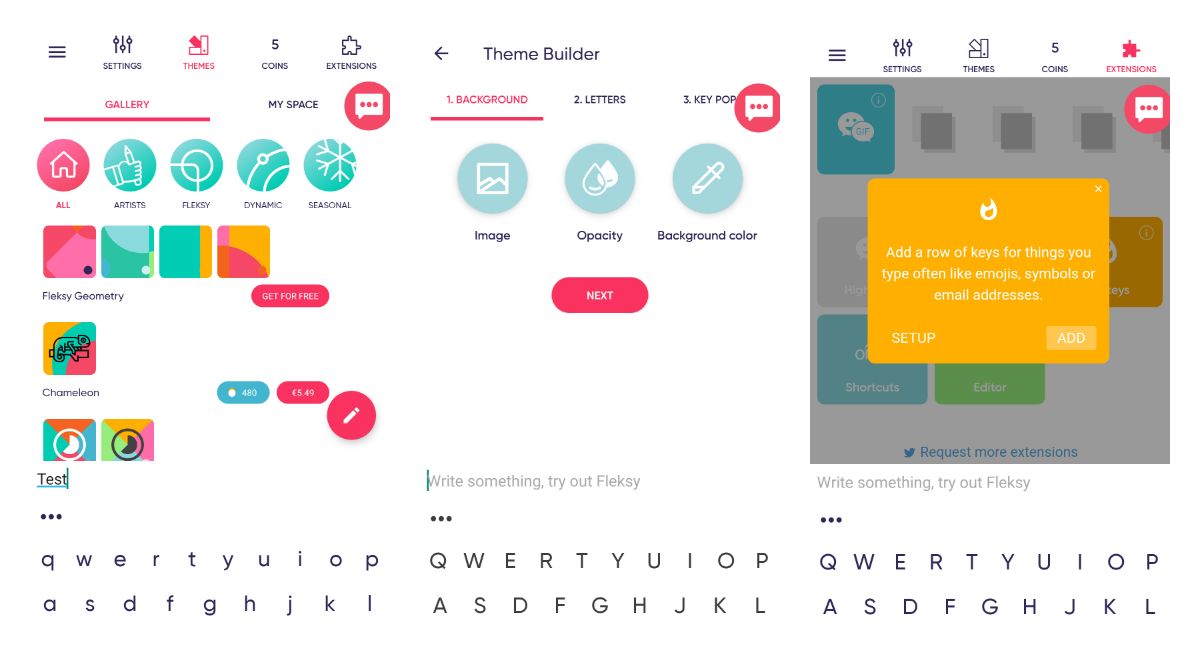 How to test Fleksywave:
Open the Fleksy keyboard.
Tap on the 3 dots menu to expand it.
Select the second option to open settings.
Tap on the Typing section.
Enable Fleksywave.