APK bundles (Split APKs) are a new Android application distribution system, introduced by Google back in 2018, allowing app developers to push select parts of their apps via the Play Store to end users only if specific features are needed. For example, if your system language is set to English (US), you don't need the French localisation data, etc.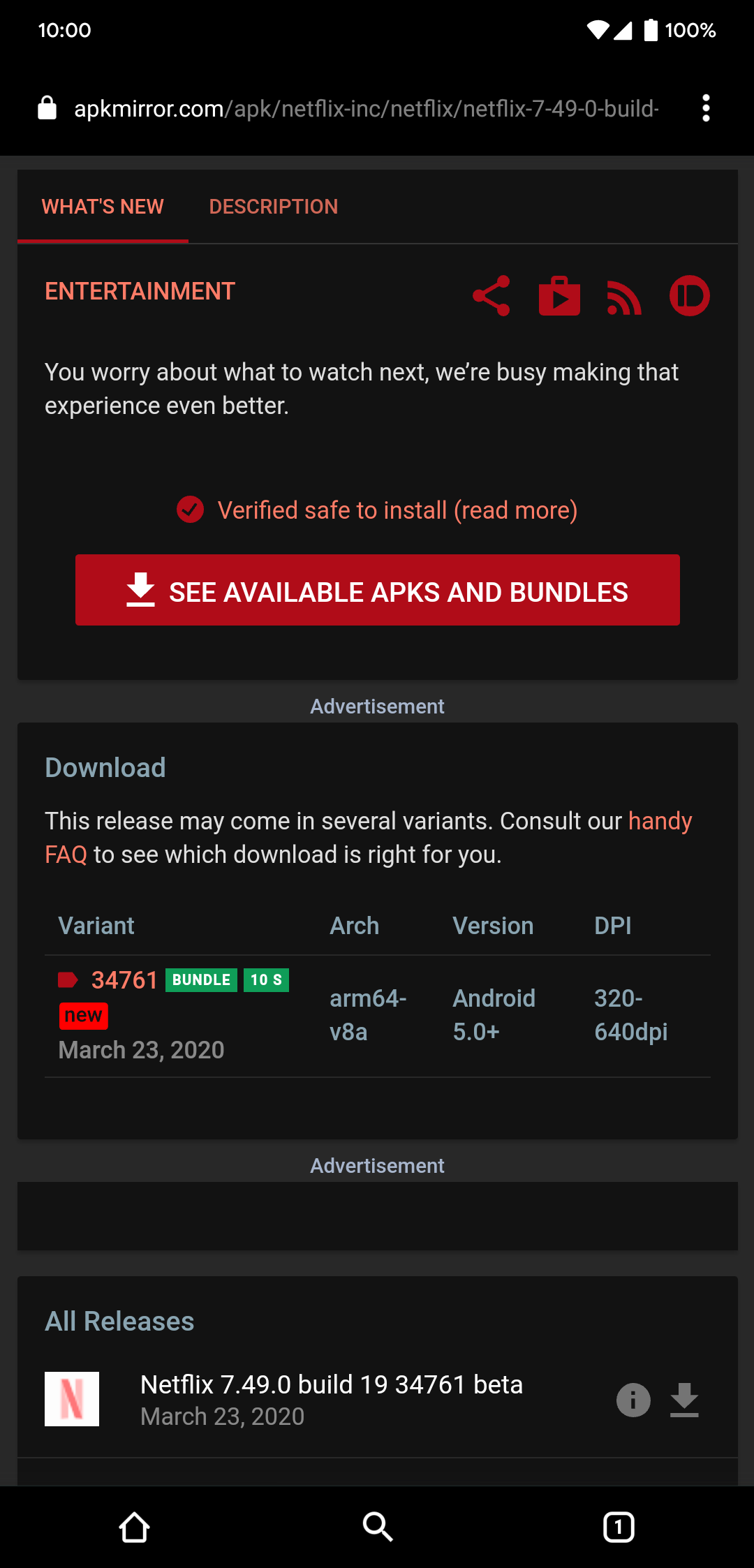 Over on Twitter by Android Police's Artem Russakovskii, we have been getting hints at a possible APK Mirror app for a long while now, and one of his most recent tweets finally laid out the official announcement of APKMirror Installer. It does not really match with our expectations for it in terms of functionality, but it will most definitely come in handy now that many popular apps have begun rolling out as split APKs.
Since we do have an app that we can install from the Play Store (version 1.1 at the time of writing), we took it for a spin. A famous app that certainly requires side-loading on devices with root access is Netflix. APK Mirror finally offers the latest Netflix release as an APKm package and to side-load it, you need their installer. Tapping on the download finished notification lands you exactly inside APKMirror Installer where you're greeted with an installation button or else, there is a file picker inside the app as well. It's pretty darn easy to use, and we like it. Just remember to give the app all the required permissions and you're good to go. Besides, the ETA countdown is a pretty nice touch!
APKMirror Installer has built-in dark mode support and multiple monthly paid subscription options for those who wish to support its future development.
---